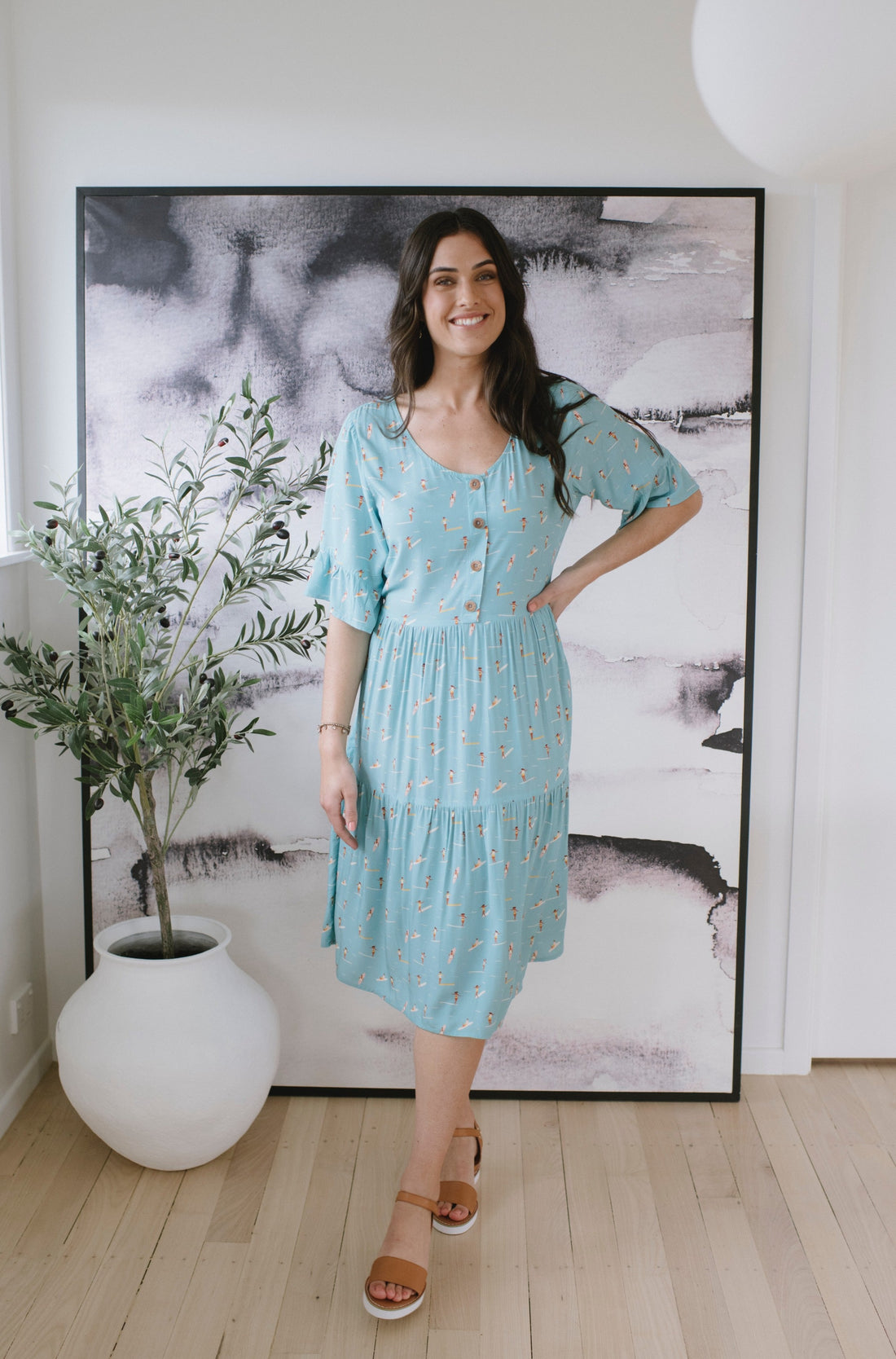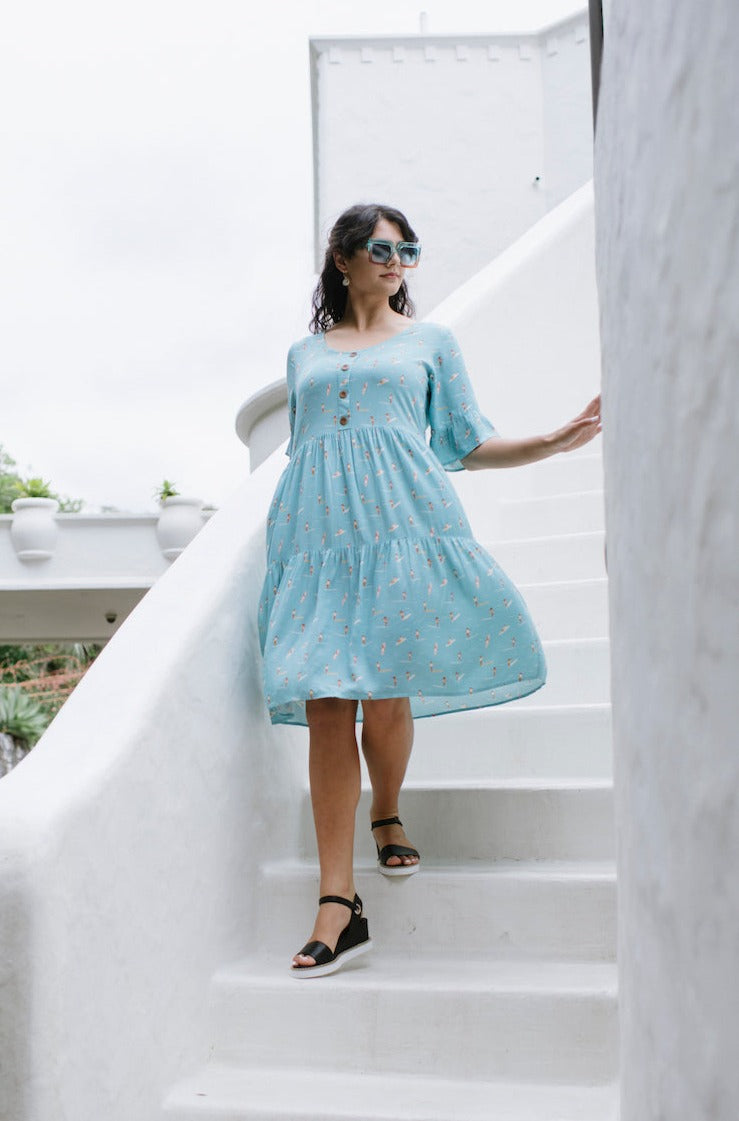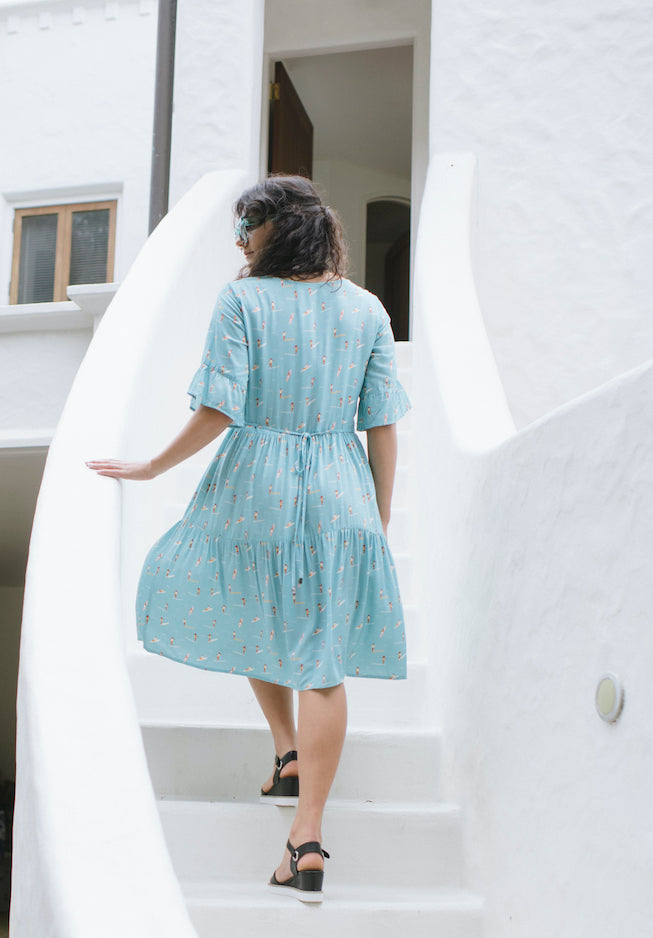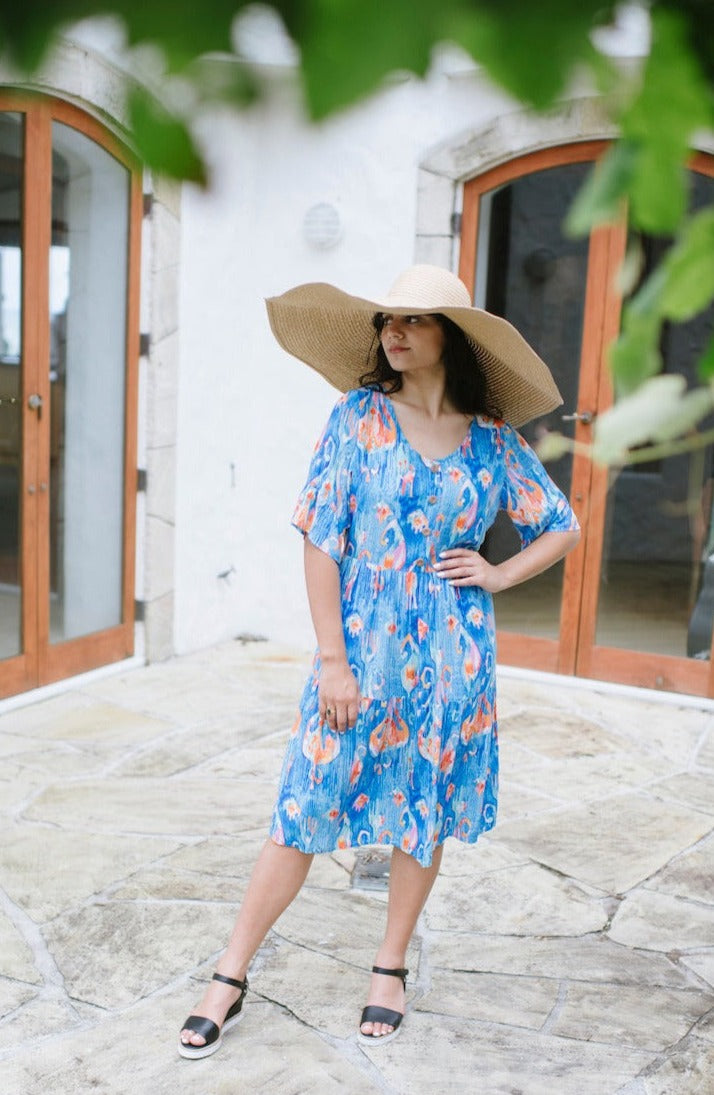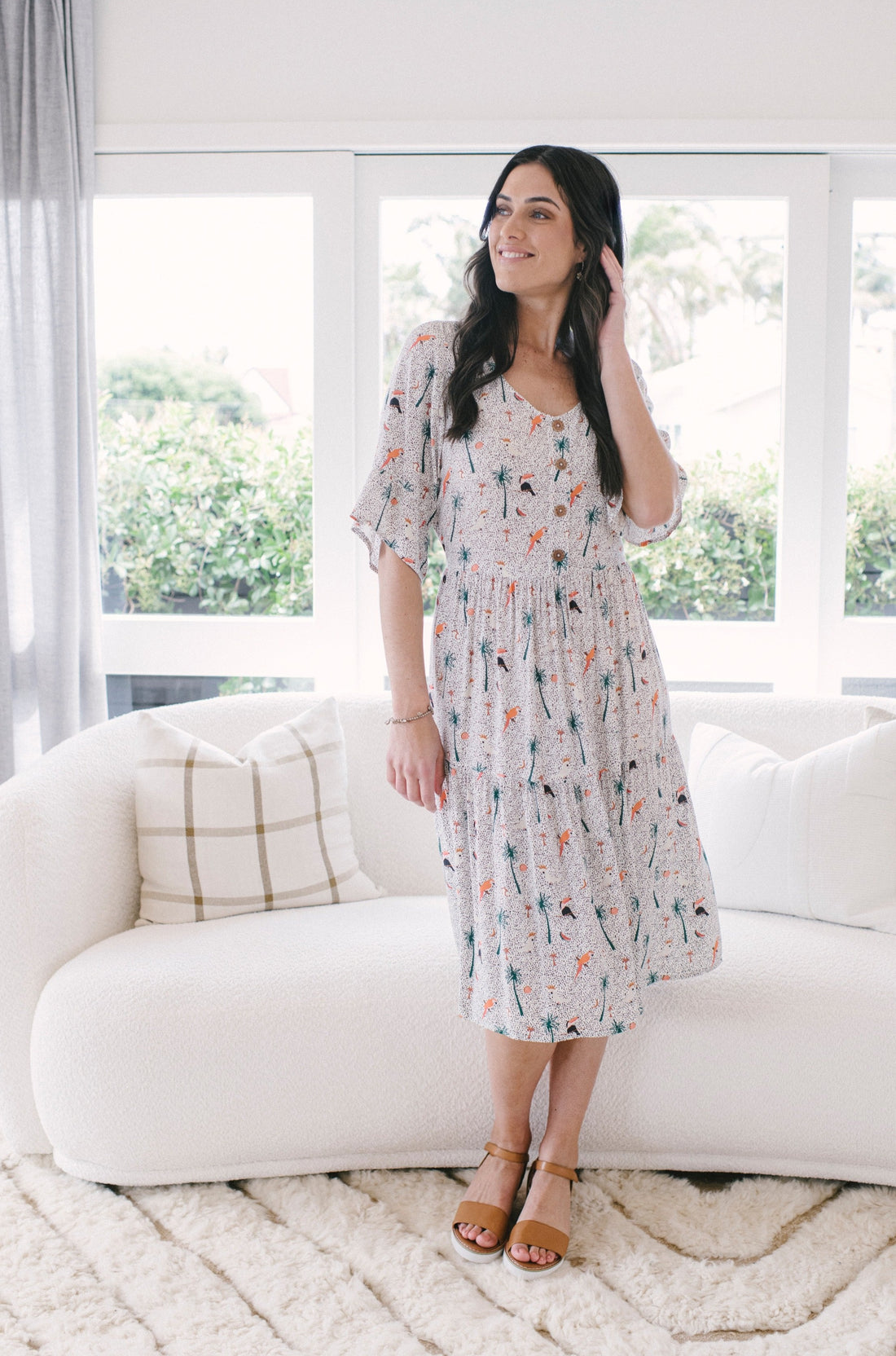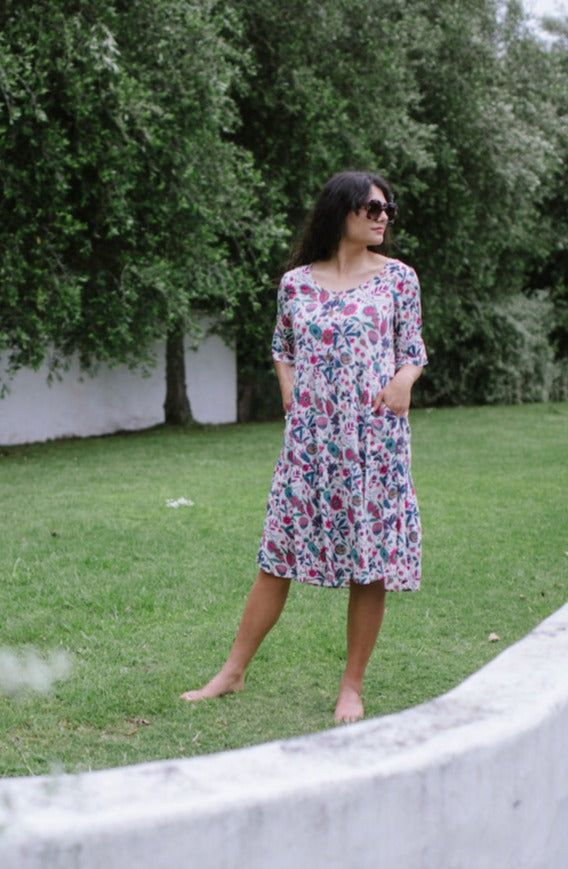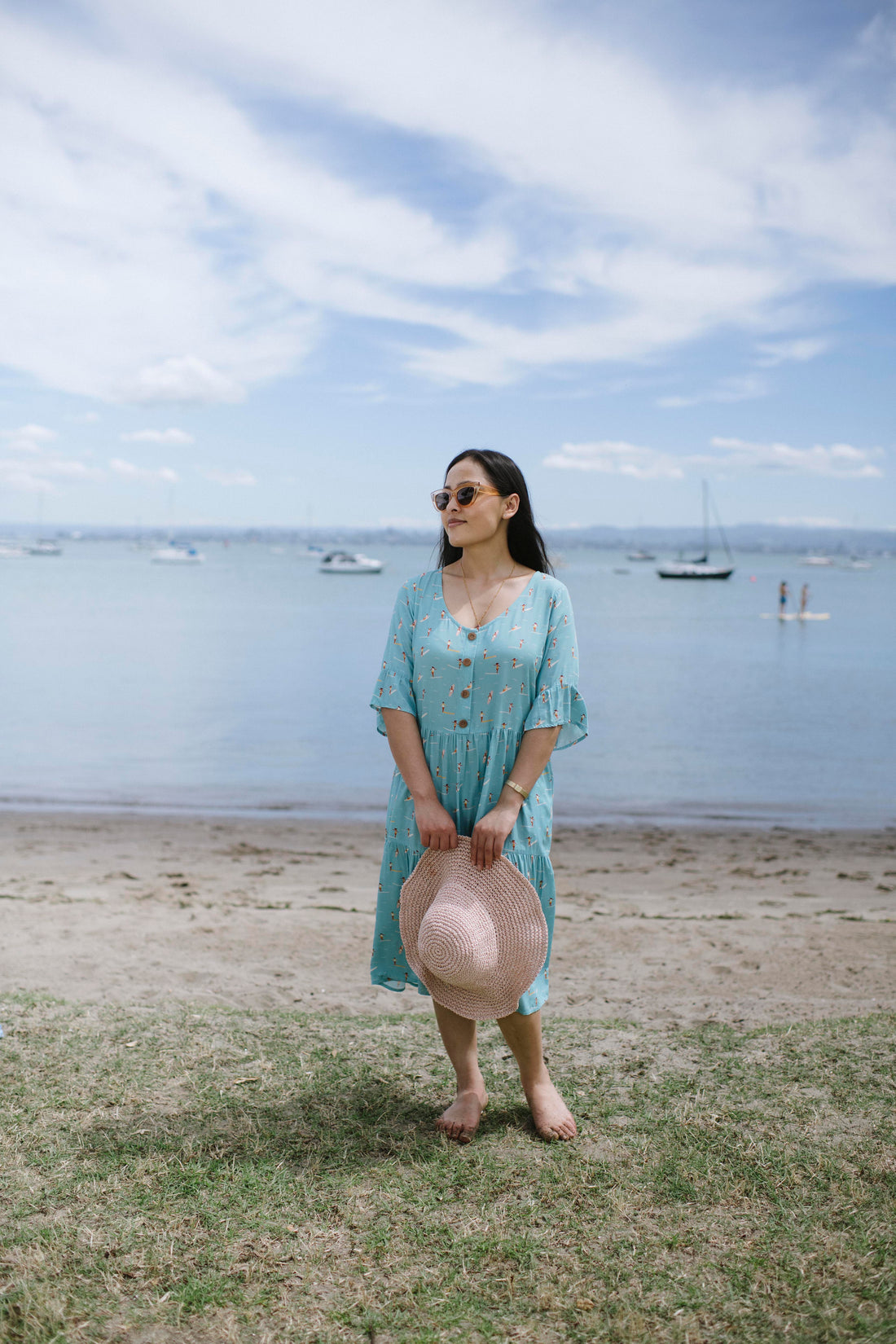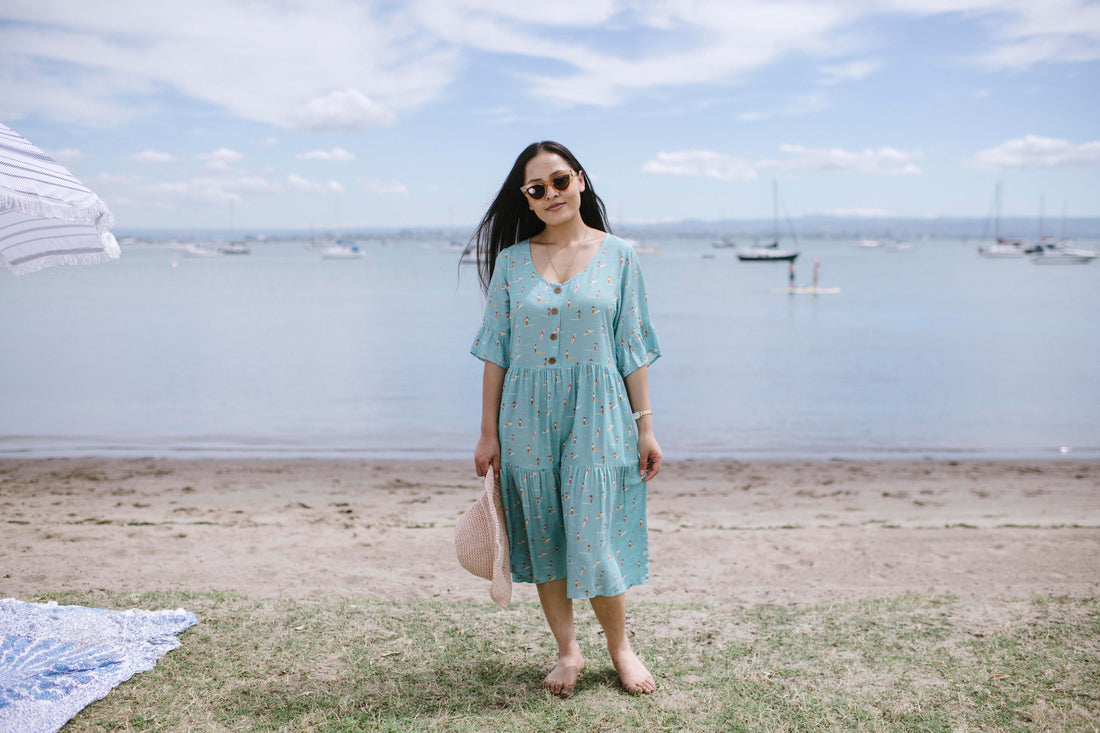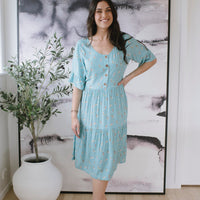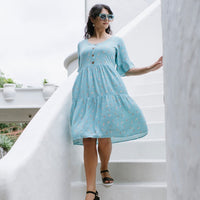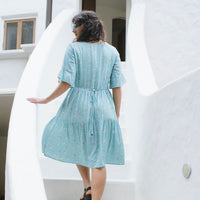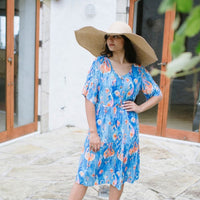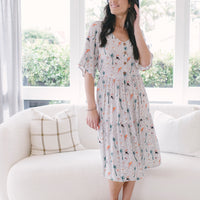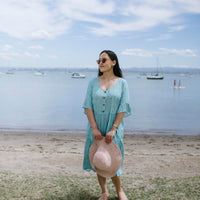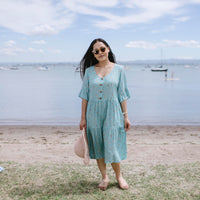 Piper Dress (sale prices vary)
She's a keeper! This classic Bettie style that is always in season and ticks all the boxes. Featuring layered tiers, buttoned placket and a waist tie to create graceful shaping.  Wear casually with the Gillian Shoe or dress up with the Margo Wedge as in the photos below. Only Surfer Girl left in stock, other colourways sold out.
Surfer Girl print is on sale for $99, all other prints are $119.
Product Details:

Floaty, breathable, easy to wear, throw on and go dress
Heart shaped V neckline, with 2 tiers for a lovely feminine look
Faux placket and four wooden Bettie buttons down front bodice 
Mid length sleeves with a soft frill
Great for hot weather, it covers your shoulders without being clingy
Tie at waist to give you subtle shaping
Fabrics exclusive and designed by Helen and Lucy aka Bettie Monroe!
Dress approximately knee length. Model is 5'7 or 174cm
Soft natural fabric, pre-washed to take out the shrinkage
Fabric: 100% Organic Bamboo
Wash instructions: Cold machine or hand wash inside out. Cold Rinse. Drip Dry in shade. Warm Iron.
Why Organic Bamboo? It's super soft like silk, breathable, hyper allogenic and has antibacterial properties which are retained after washing multiple times. Bamboo is sustainable as it is the fastest growing plant in the world. It is naturally organic and eco-friendly, as it requires no pesticides or fertilisers and needs little water to grow. This fabric has been digitally printed which is a far more sustainable option since it uses less energy, produces less waste, and has a smaller carbon footprint overall.
Enjoy this beautiful dress, made with love from us to you x
Bettie Monroe - Go to Gorgeousness
Love it
This dress is lovely, drapes well, pretty fabric and fits well
Fabulous Dress
What a lovely dress! First time wearing Organic Bamboo in a dress, and it feels so nice on the skin. I love the style. So easy to wear!