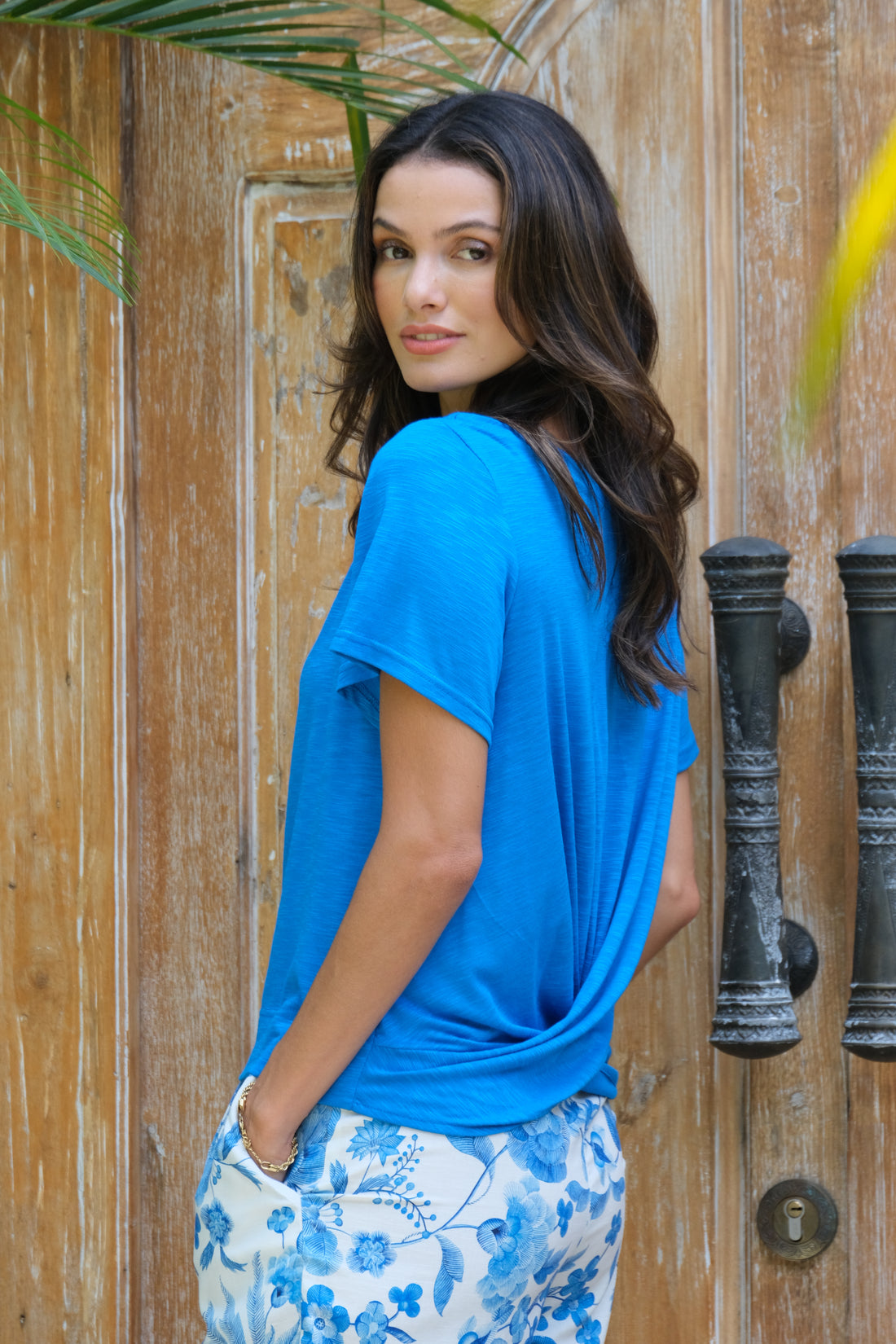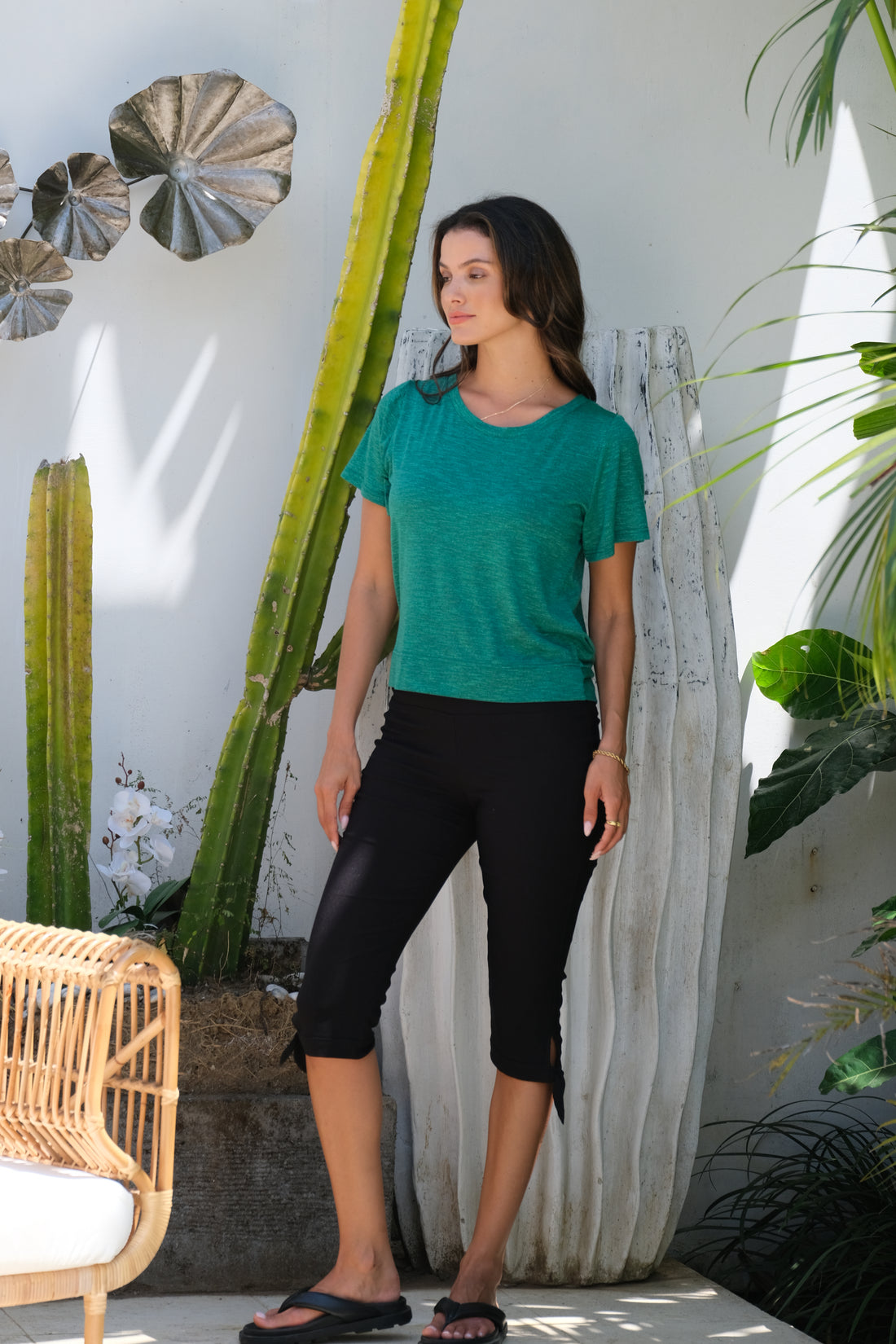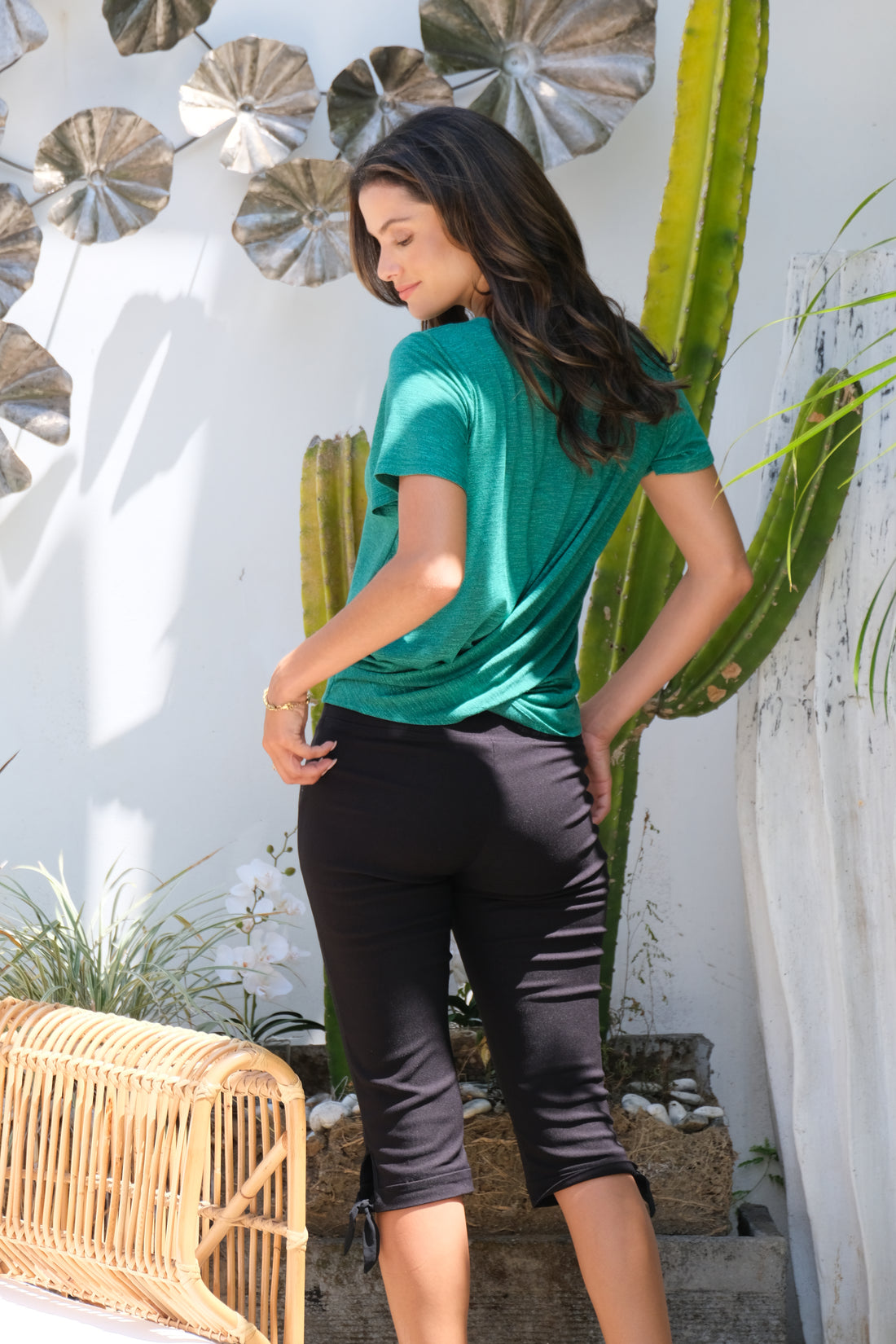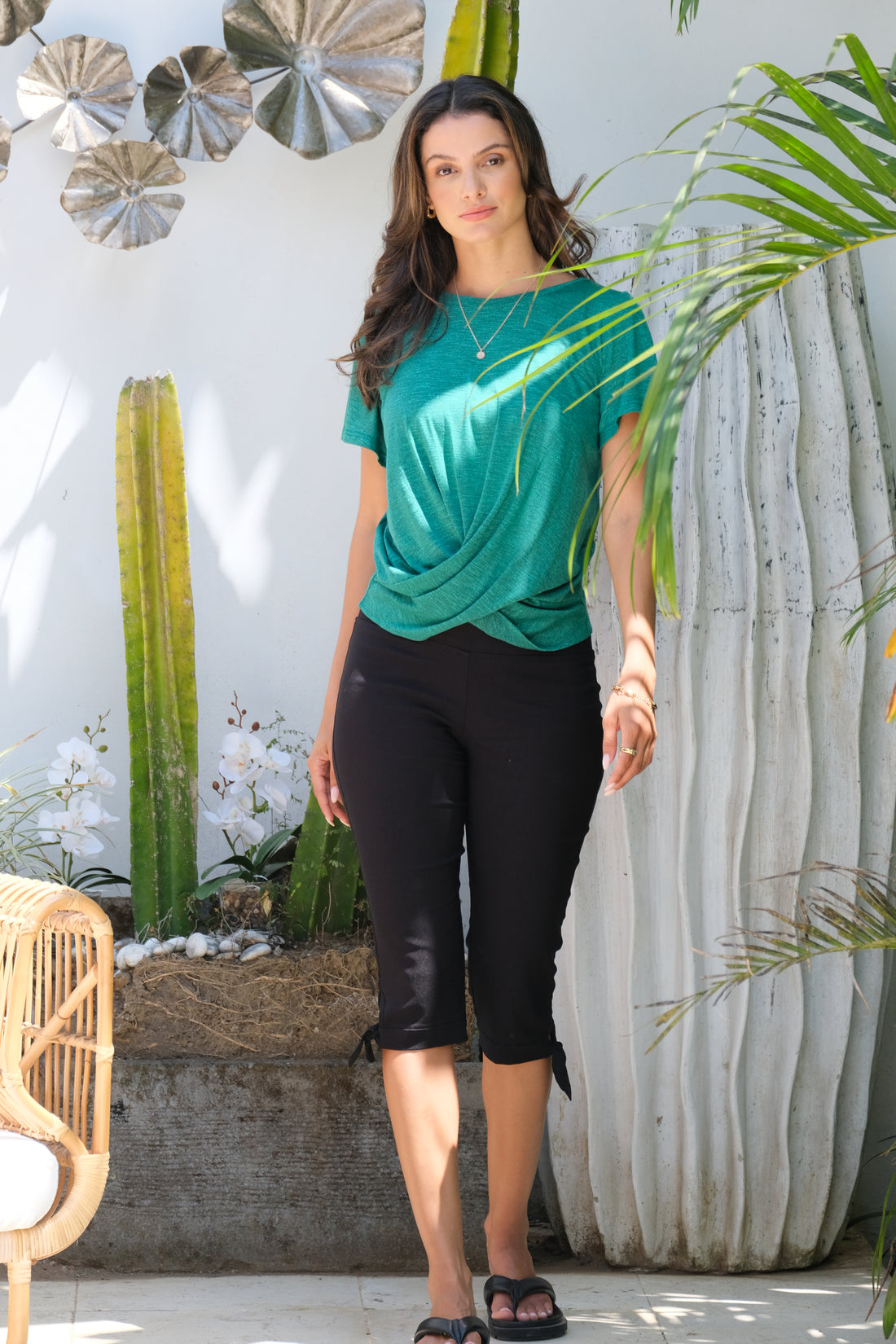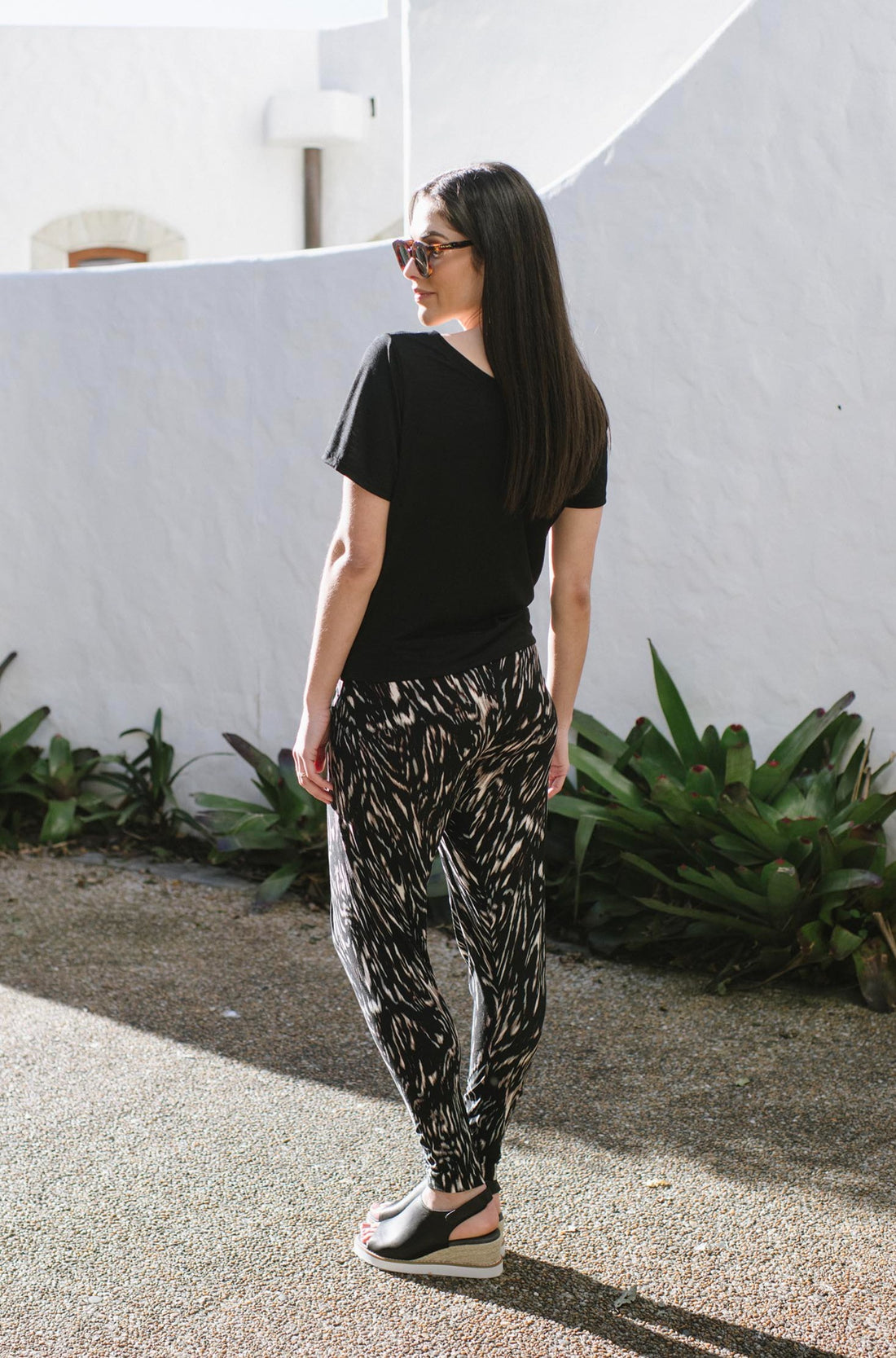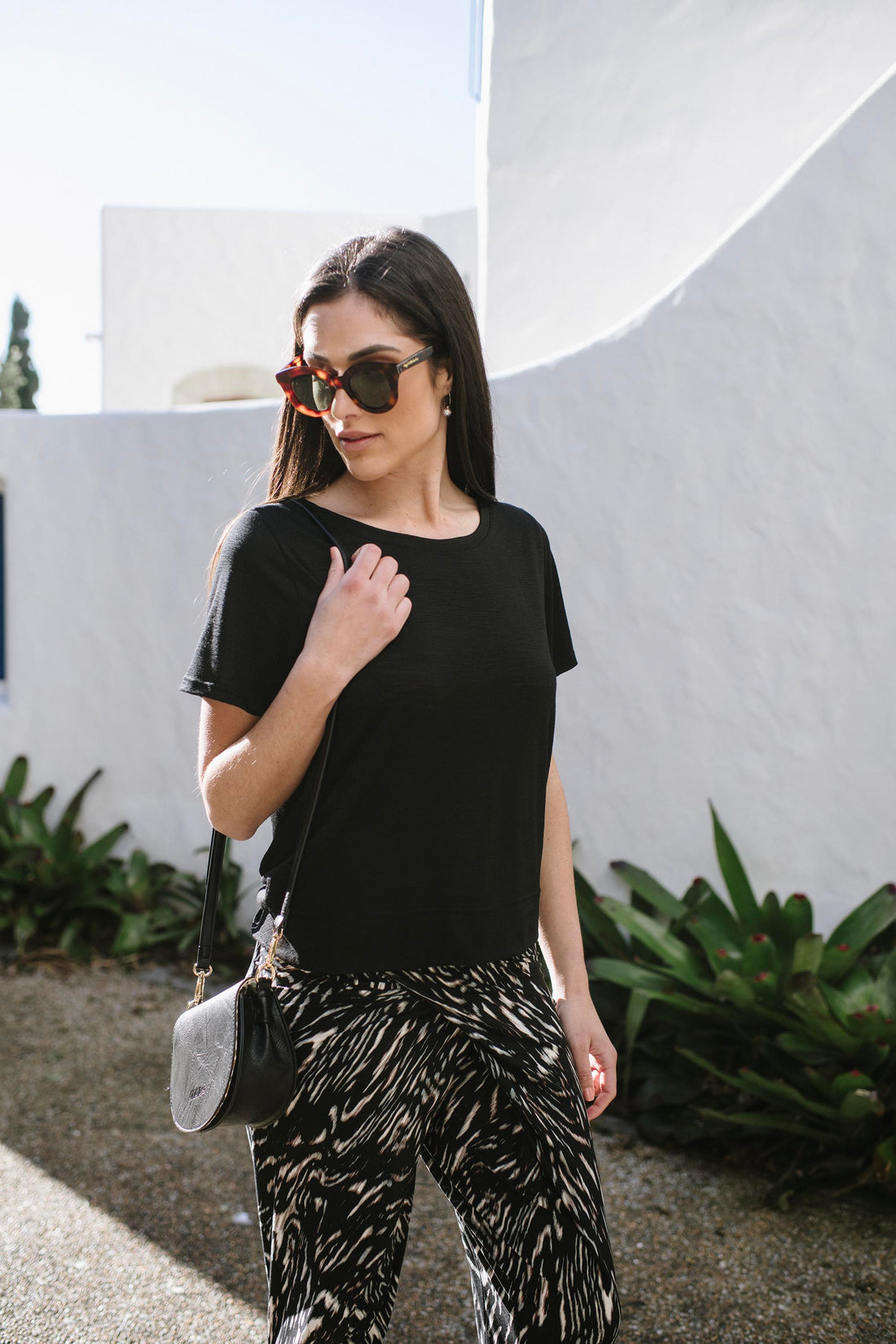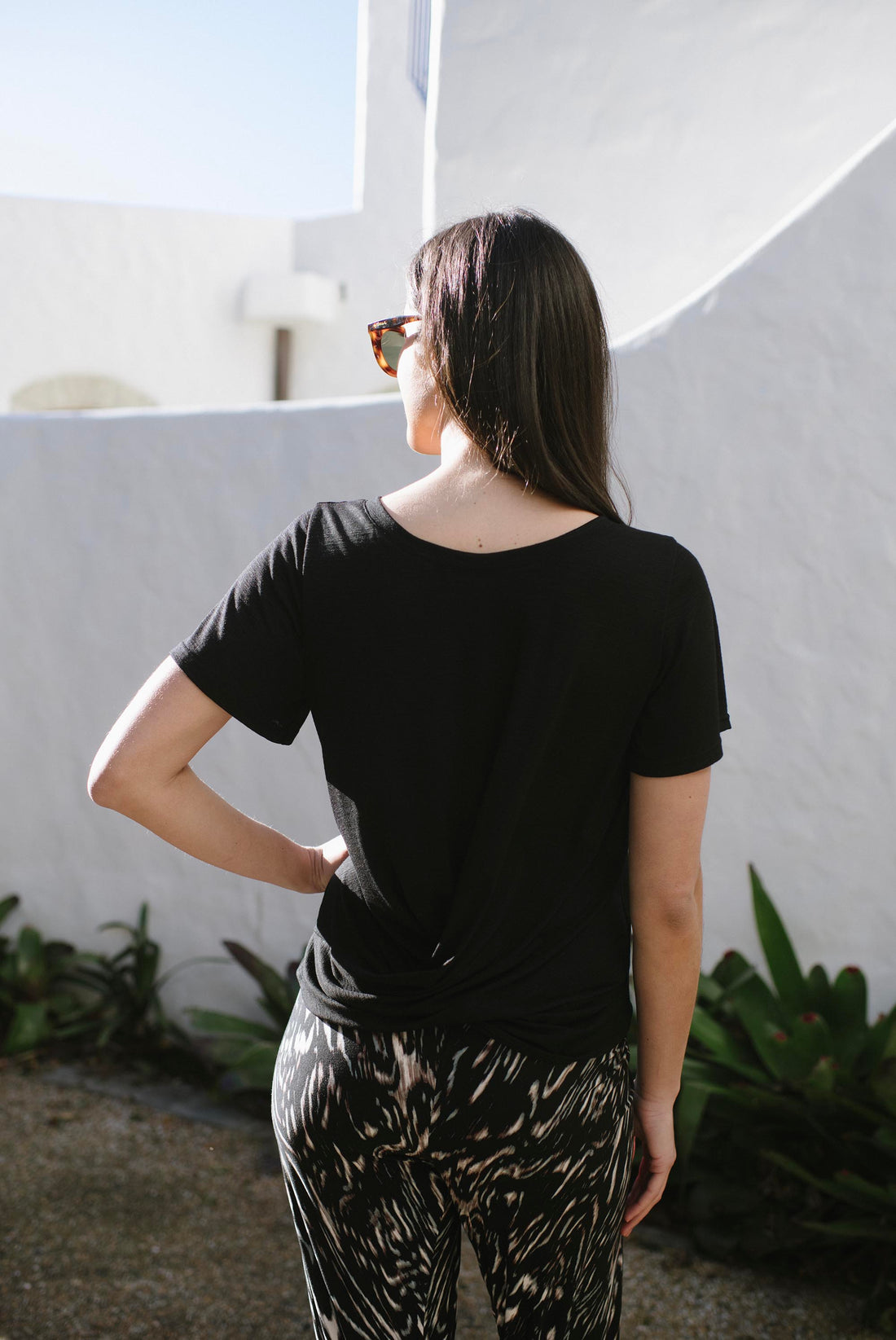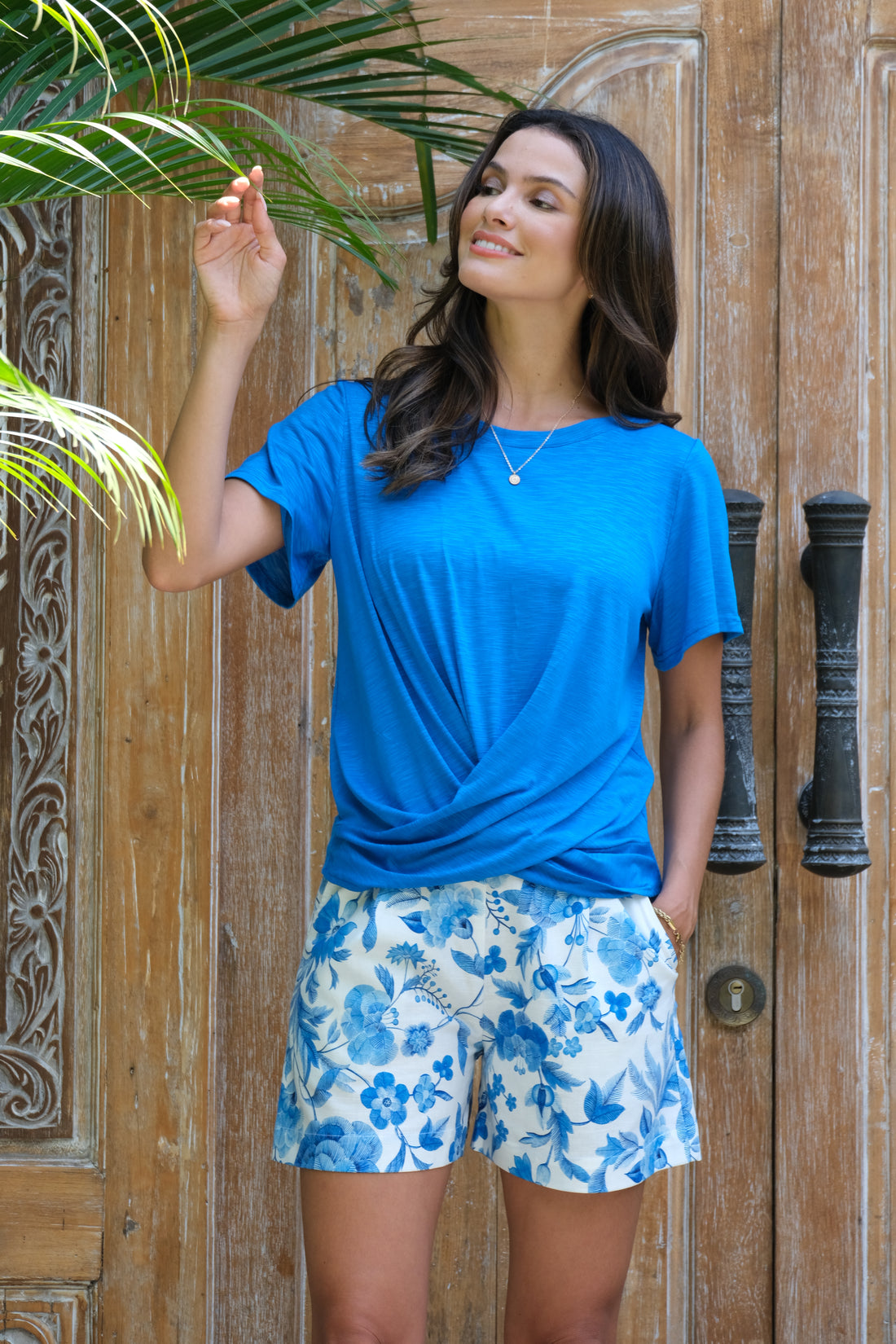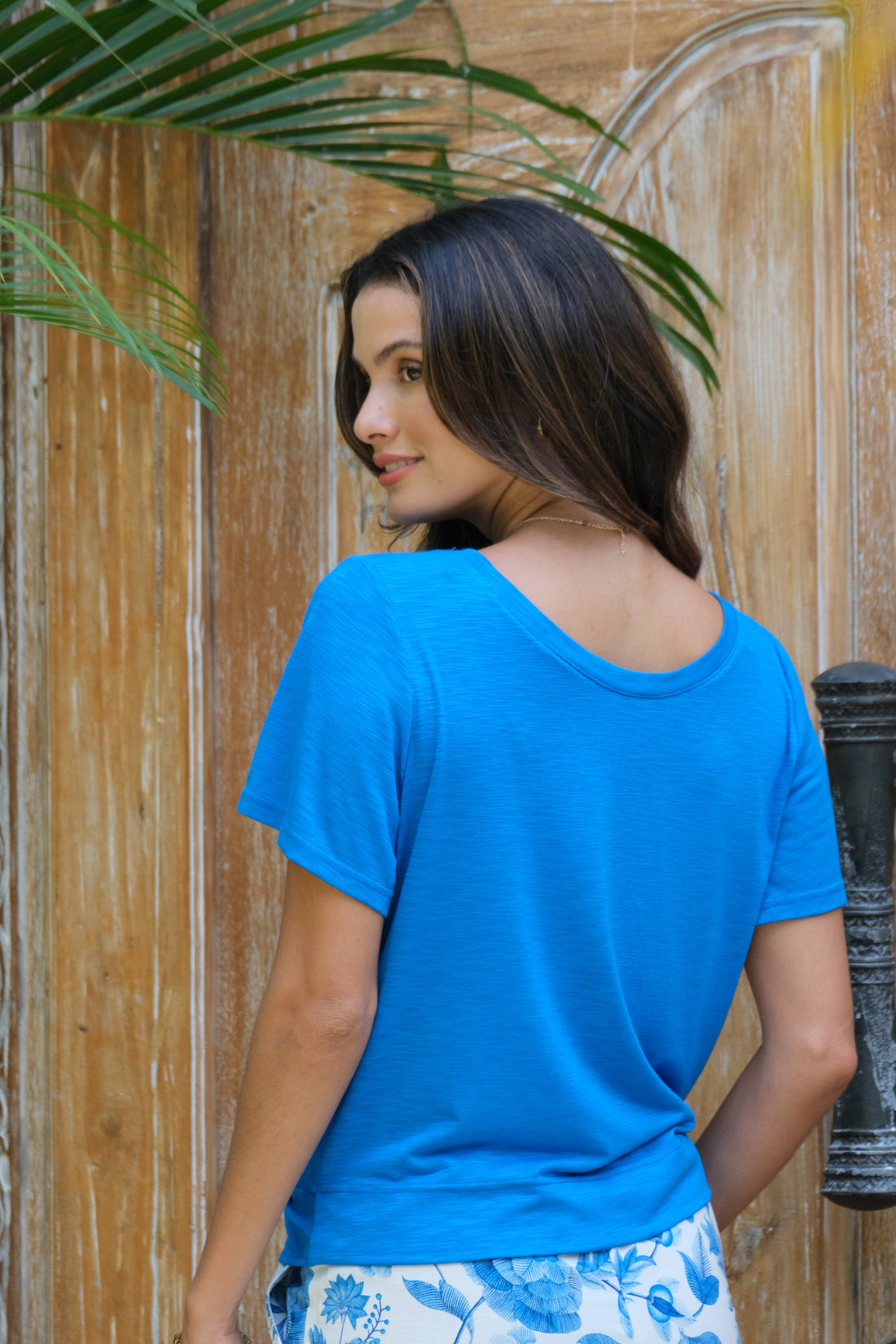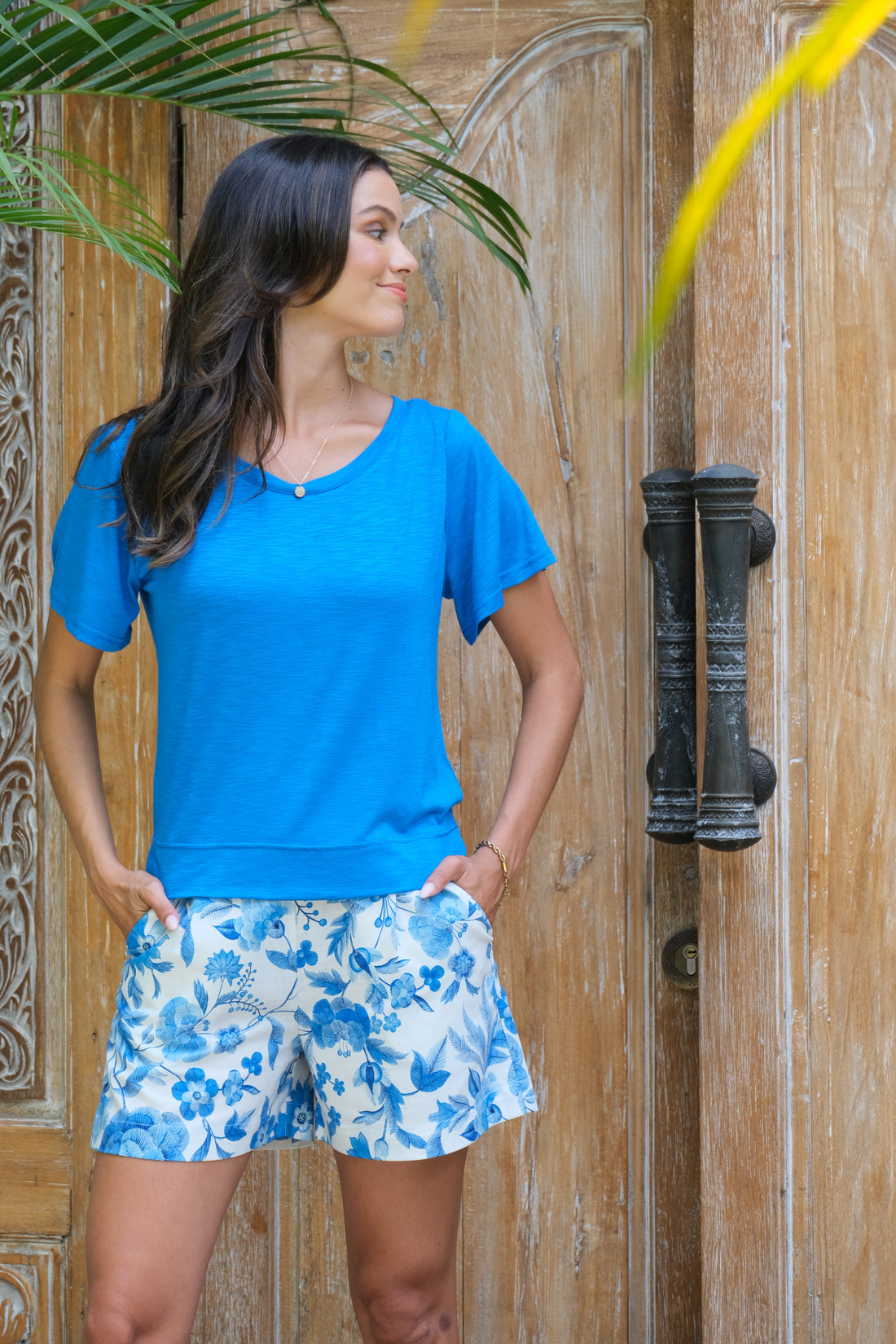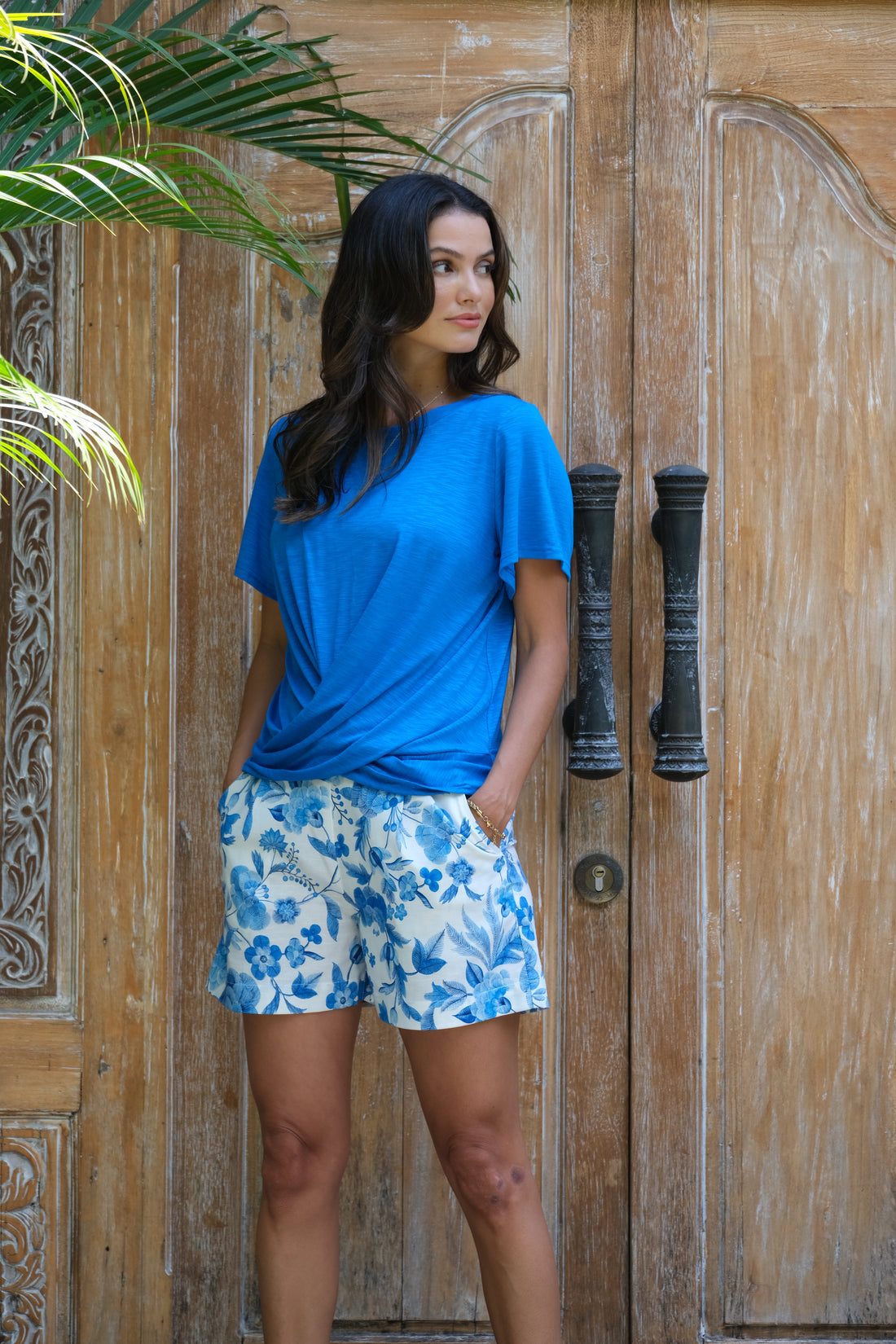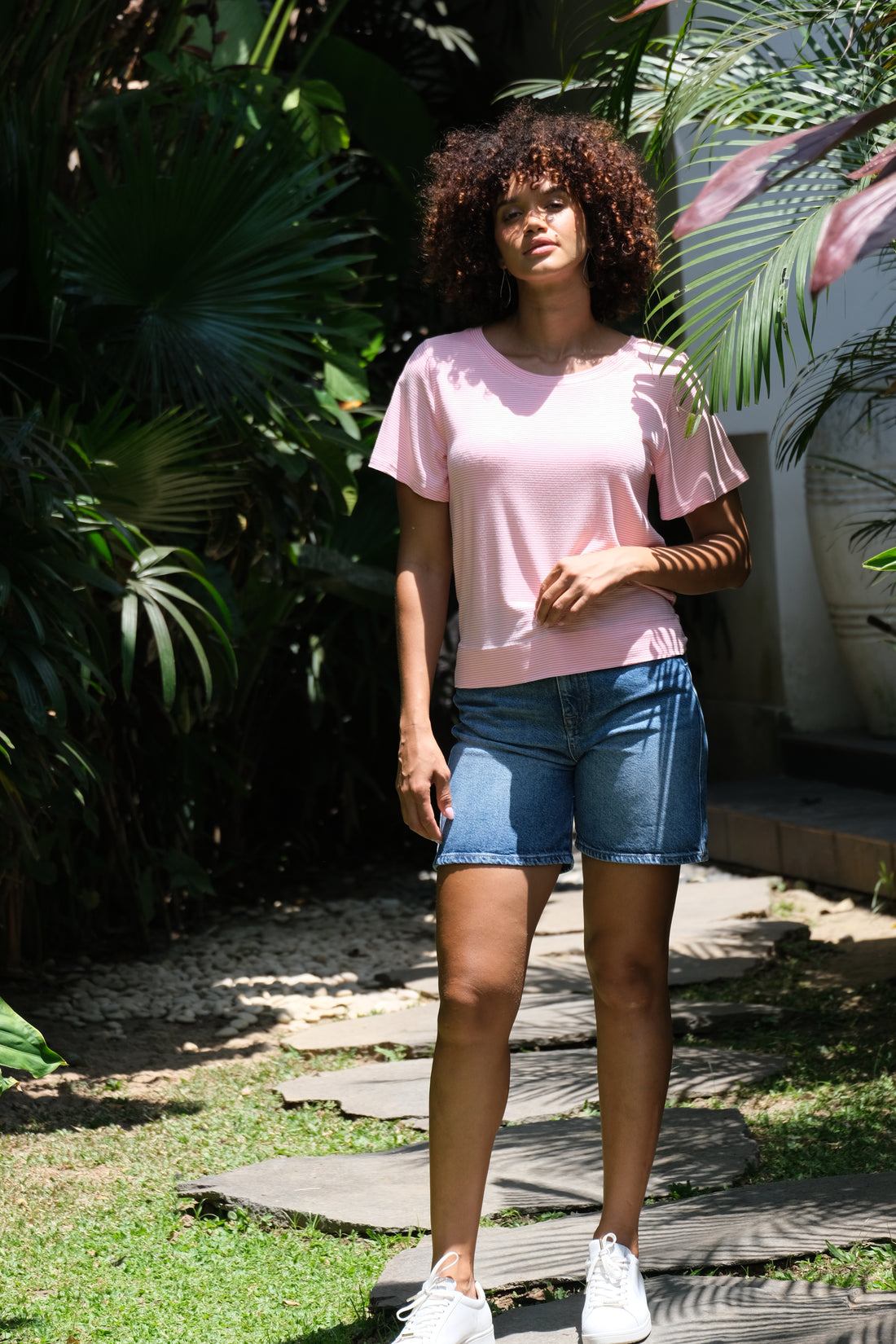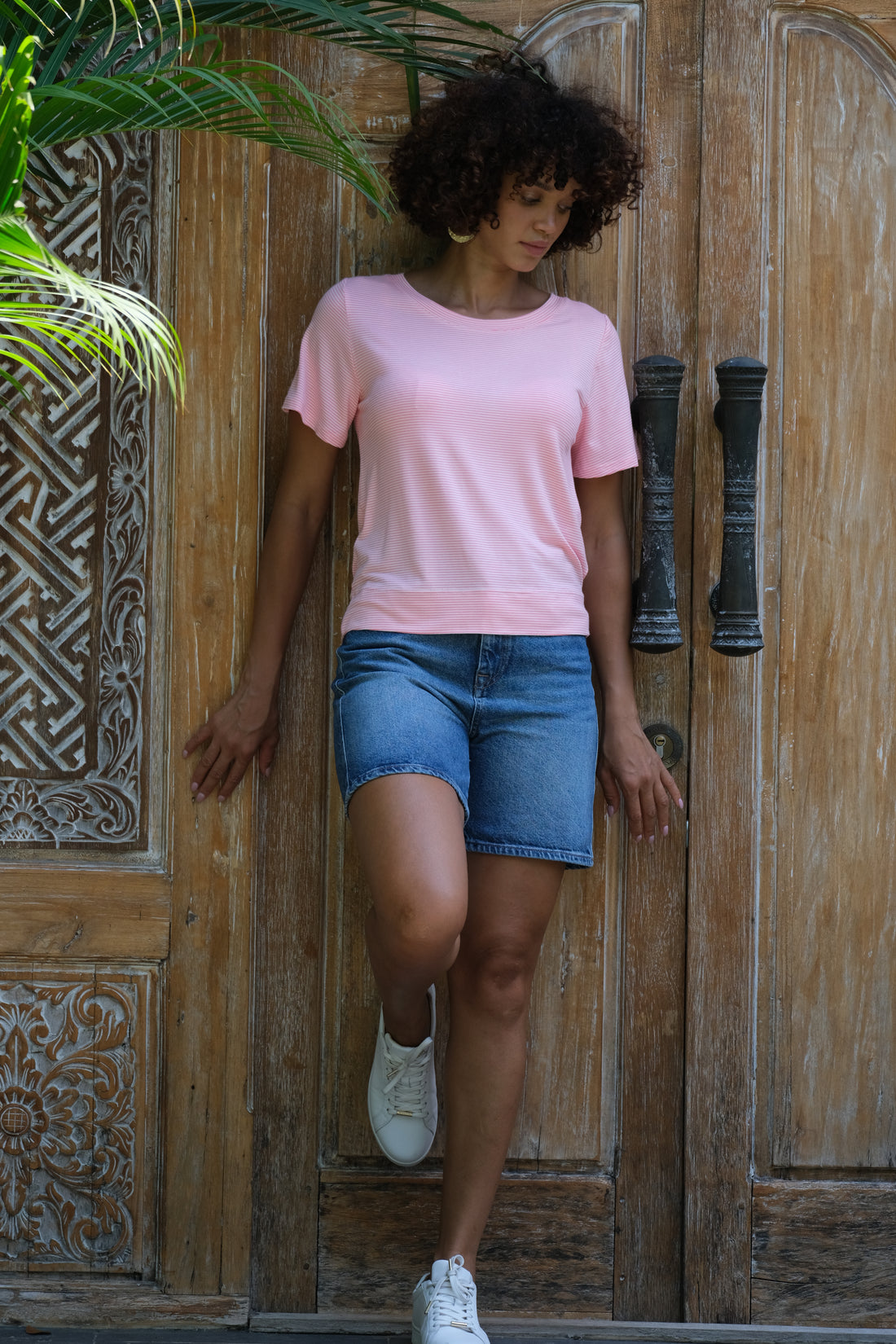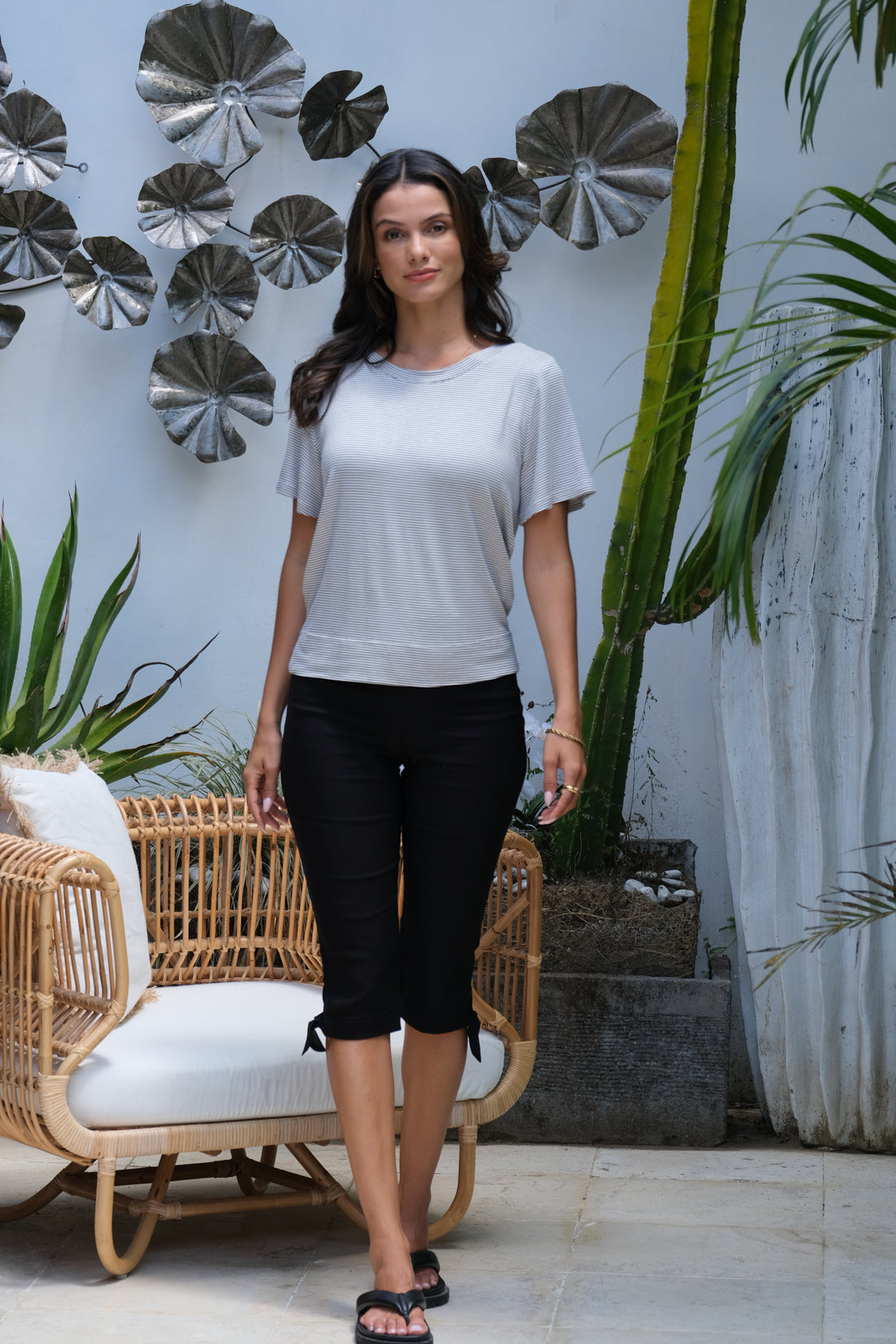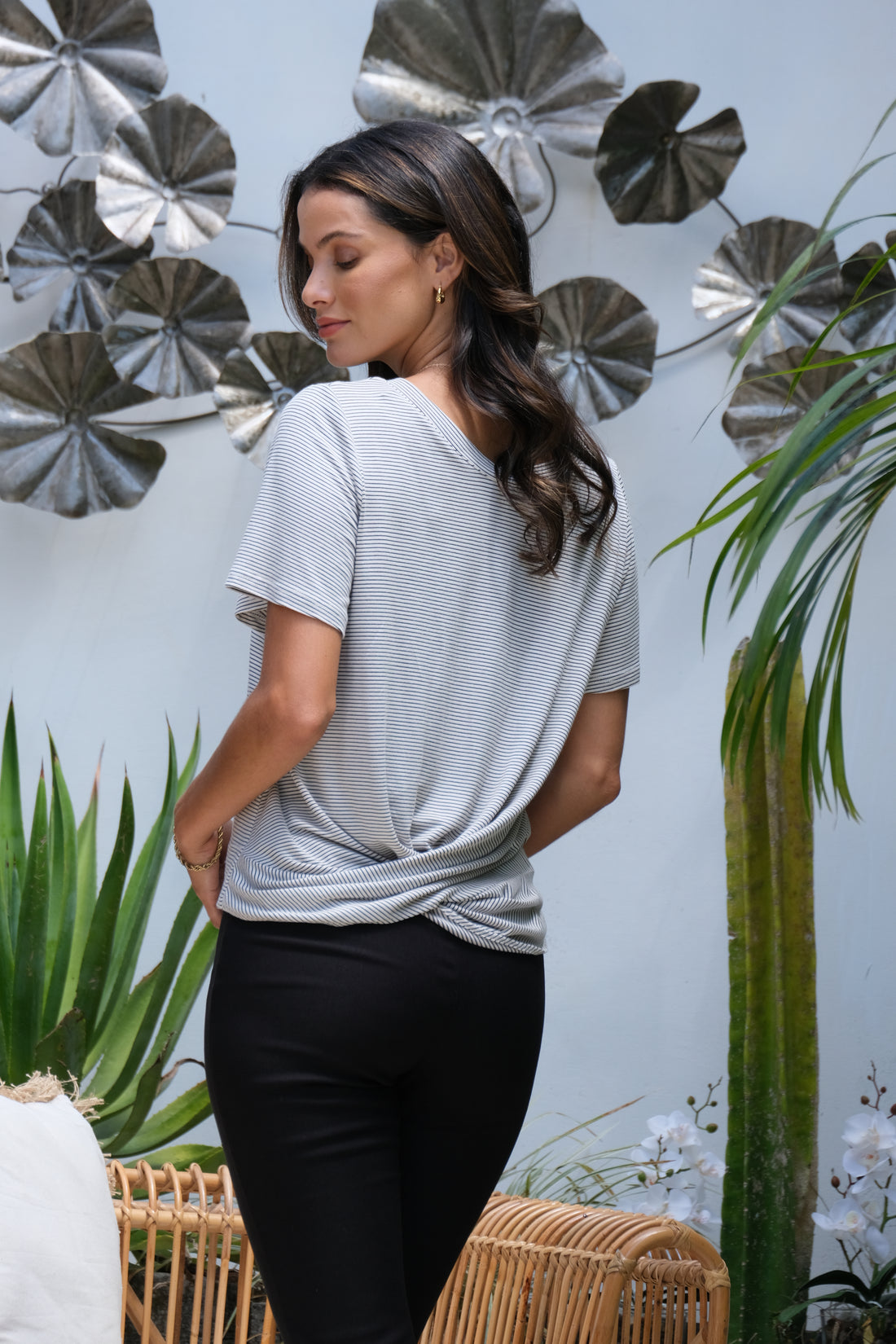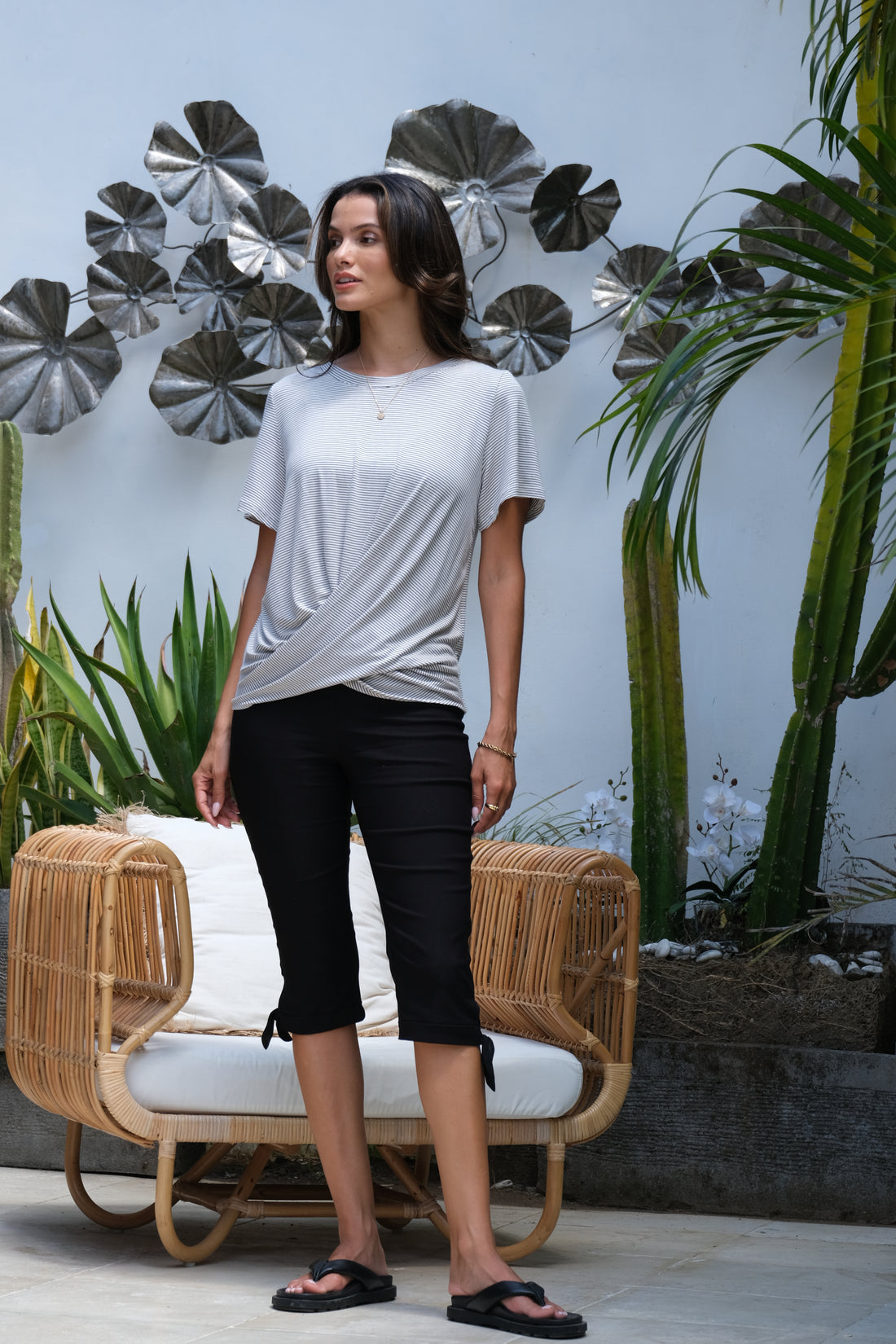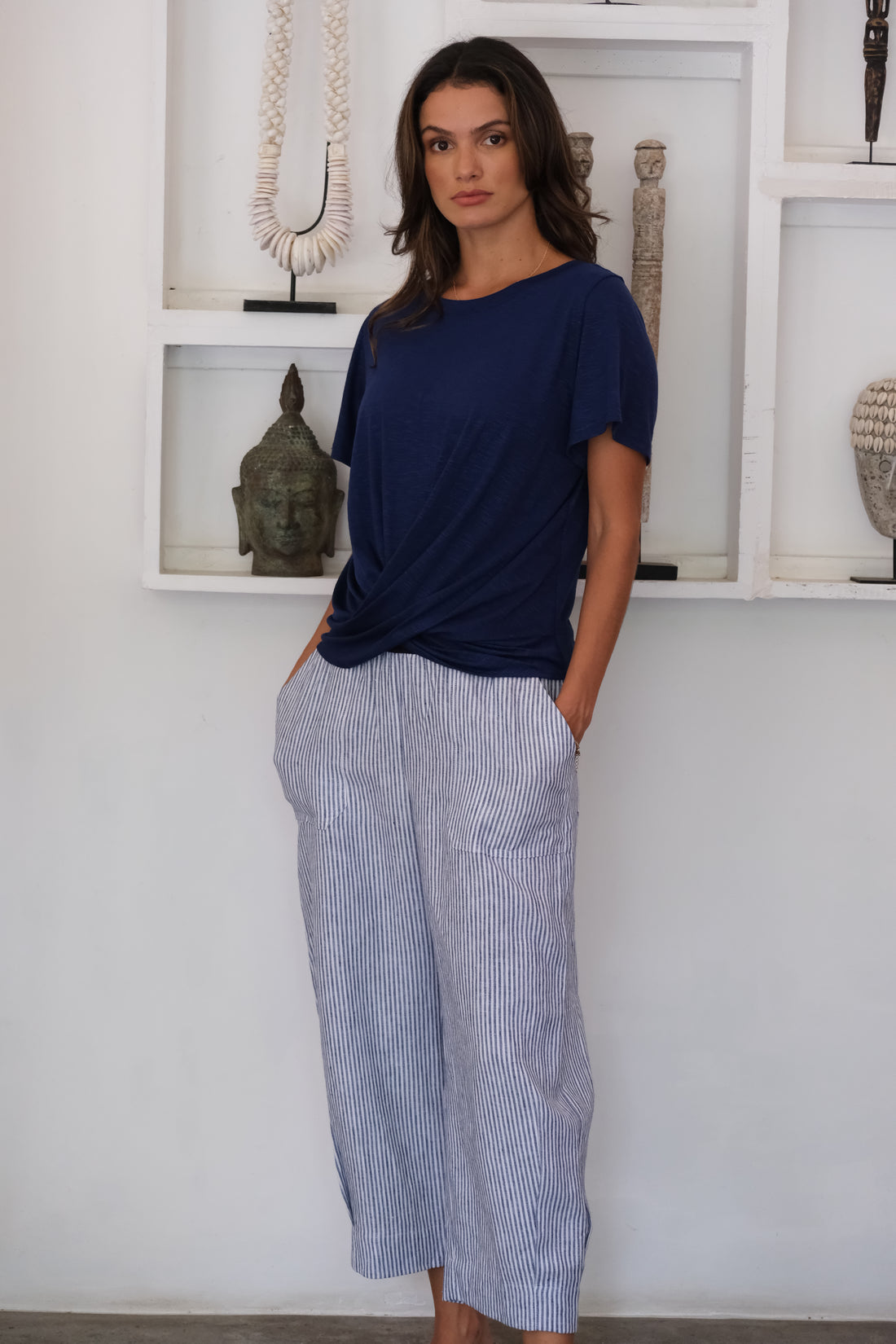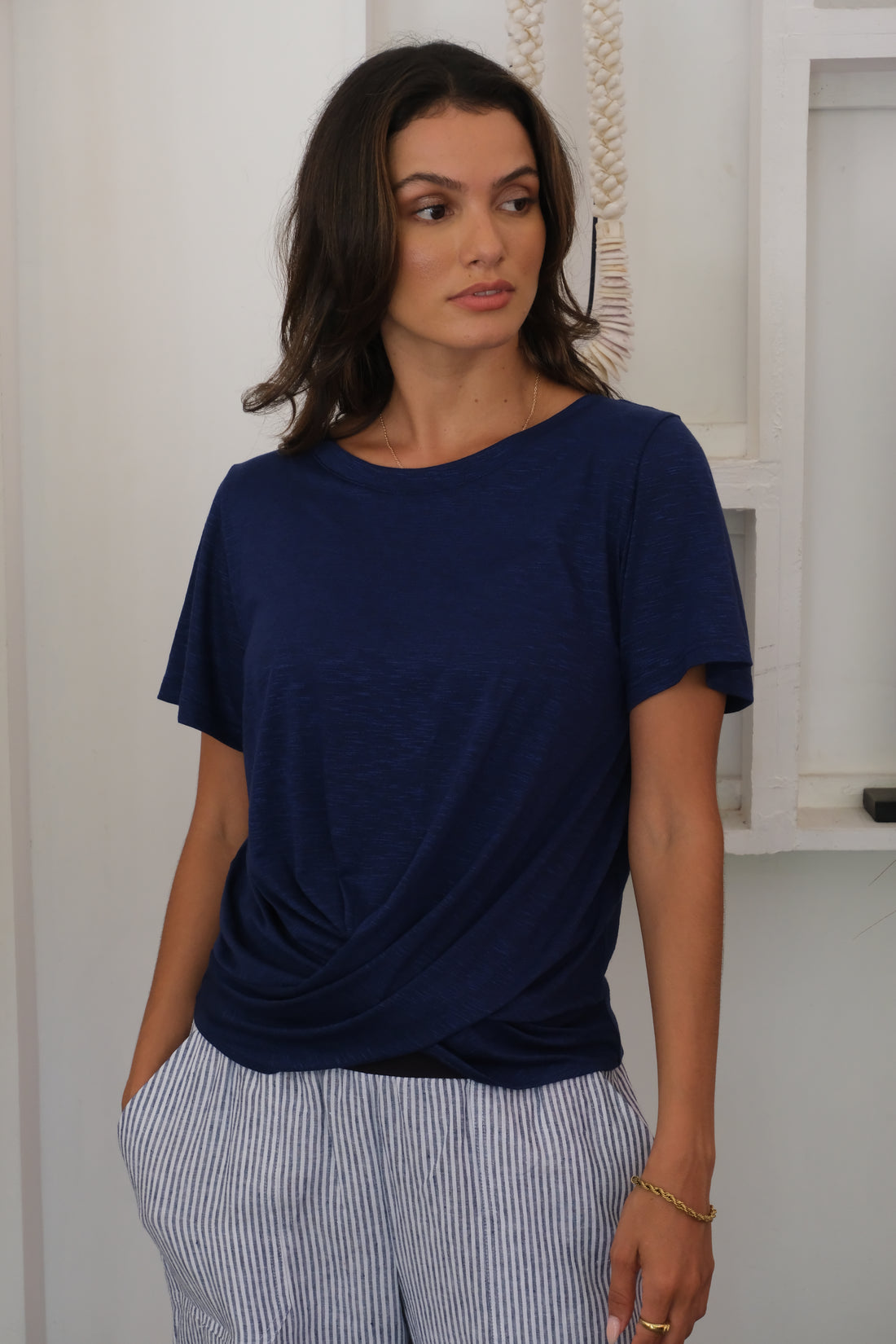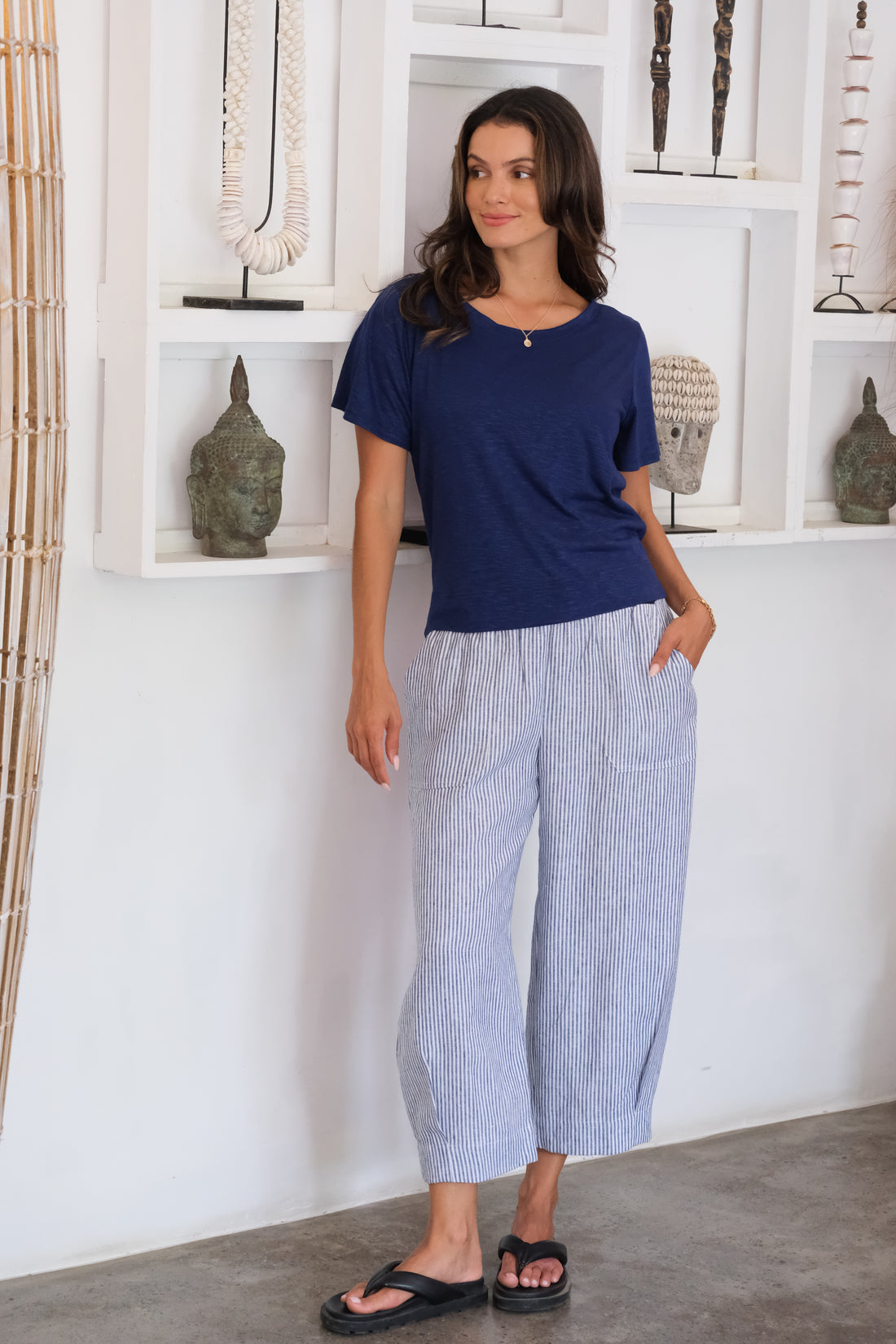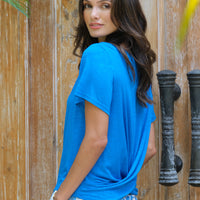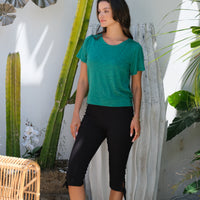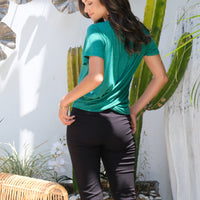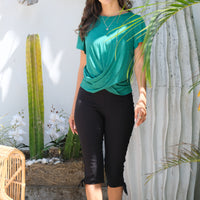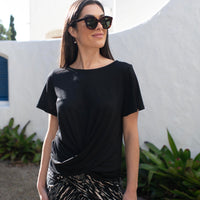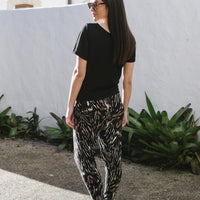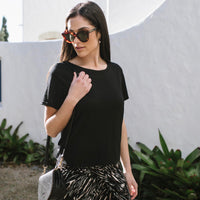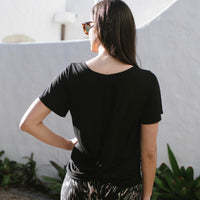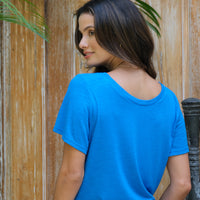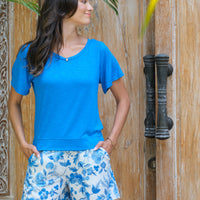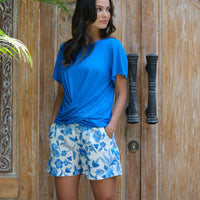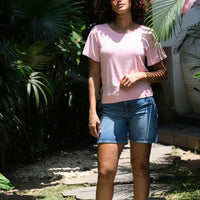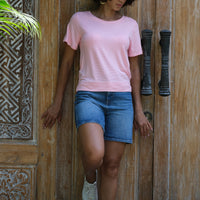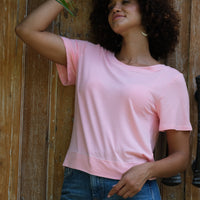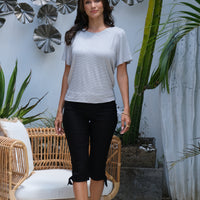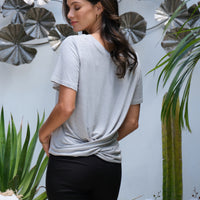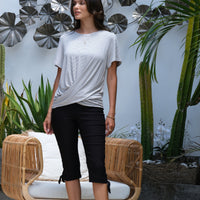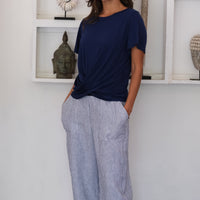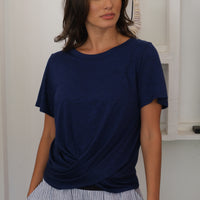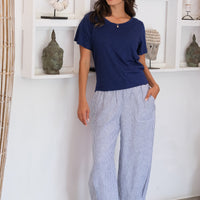 Reversible Peach Iced Tee
A reversible summer tee for everyday wear, designed with comfort in mind. Wear with the fun twisted hem feature at the back or the front, you decide!

Product Details:
Natural, soft light weight fabric with rebound, so the fabric doesn't stretch out of shape
Shaped and semi loose fitted, not clingy
Boat style neckline
Mid length sleeves soft sleeves
Wear either with the hem twist at the front and plain at the back and vice versa
Suits all body shapes, wear with the Kaya Pants,  Blue Sky Shorts or Brighton Pants
Models are 5'7, 174cm and wearing a size XS and S
Measurement, length from top to bottom hem 61.5cm. Sleeve length 28cm
Fabric: Rayon 48% / Polyester 48% / Spandex 4%
Wash instructions: Warm hand wash or gentle machine wash. Warm rinse. Do not tumble dry, hang to dry. Dry cleanable.
Enjoy this versatile Tee, made with love from us to you x
Bettie Monroe, Go to gorgeousness. Proudly made in New Zealand
Flattering and versatile
Beautiful sewn. Flattering style, and can be worn with the crossover in the front or the back. Wore this on repeat while travelling in superhot Oz recently and it was perfect. Dries quickly, fabric is light but sturdy, and no iron needed.