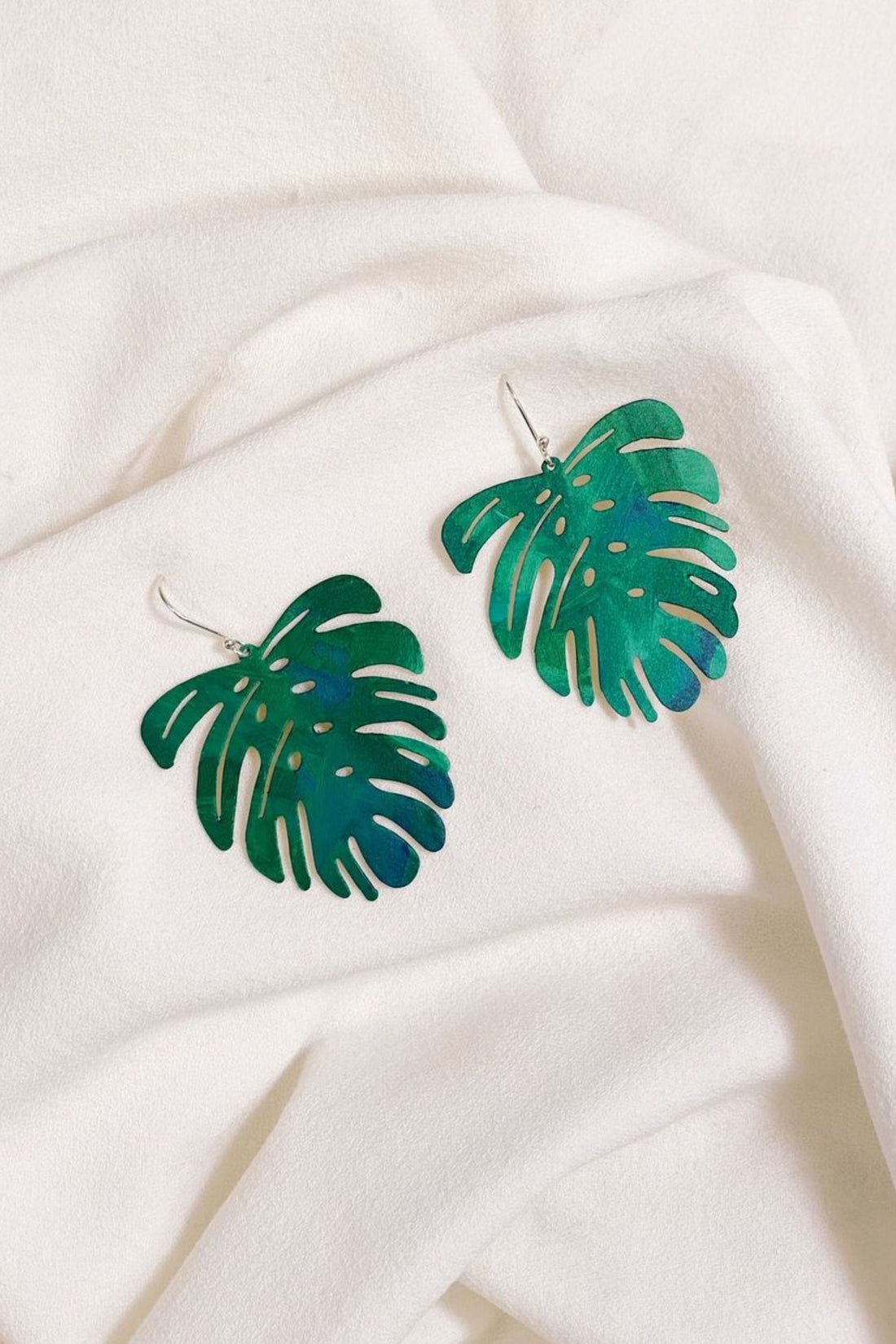 Jaded Seas Jewellery is designed and made by Joanne in her home studio by the sea in the sunny coastal town of Mount Maunganui. 
These lightweight brass earrings are miniature little original paintings! 
Each one is delicately hand-painted in a blend of fun vibrant tropical colours. 
No two pairs are exactly alike! You will receive this exact pair of earrings! 
They are a large bold statement fashion accessory – the leaf measures 45mm wide by 50 long. 
They hang on sterling silver ear wires.