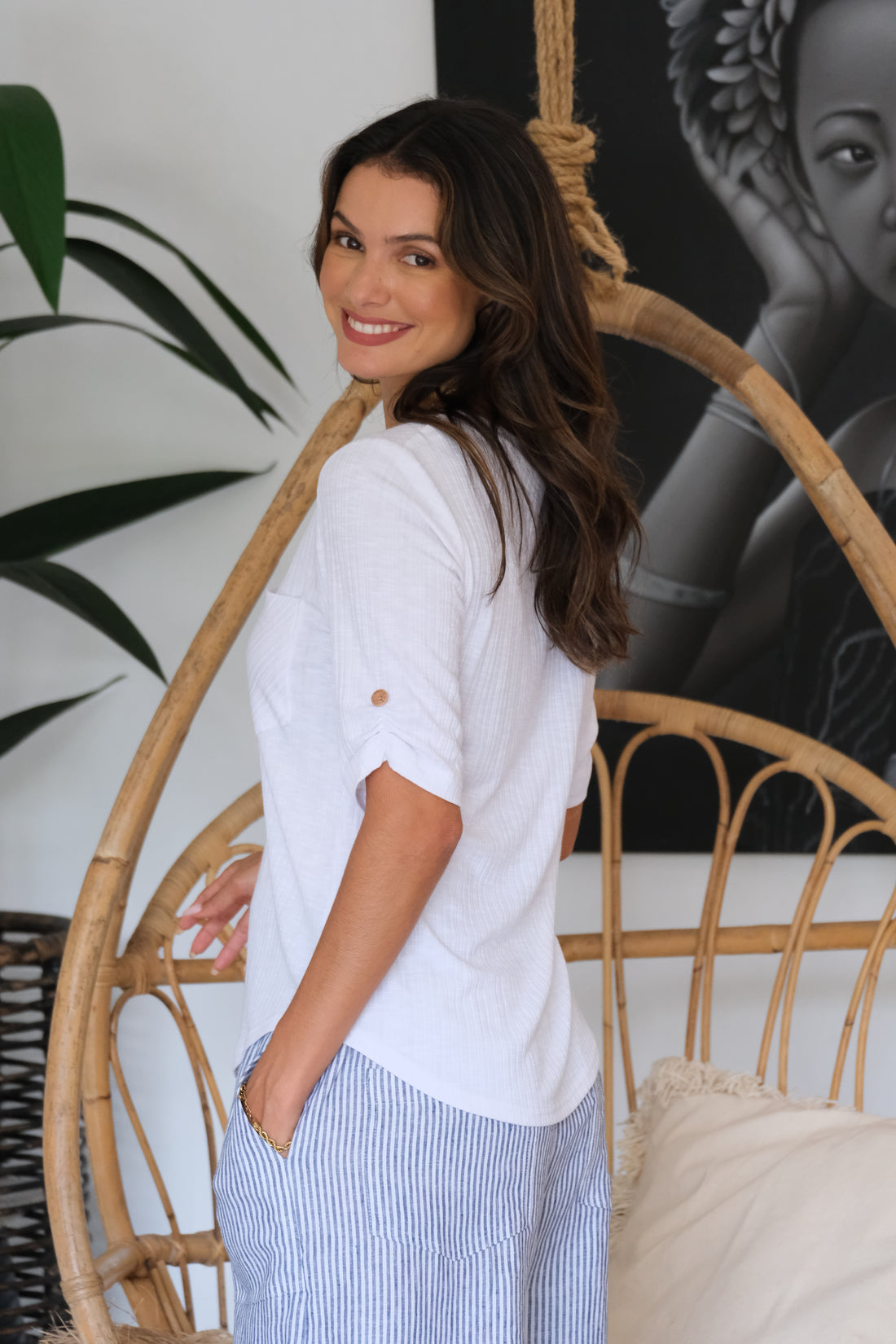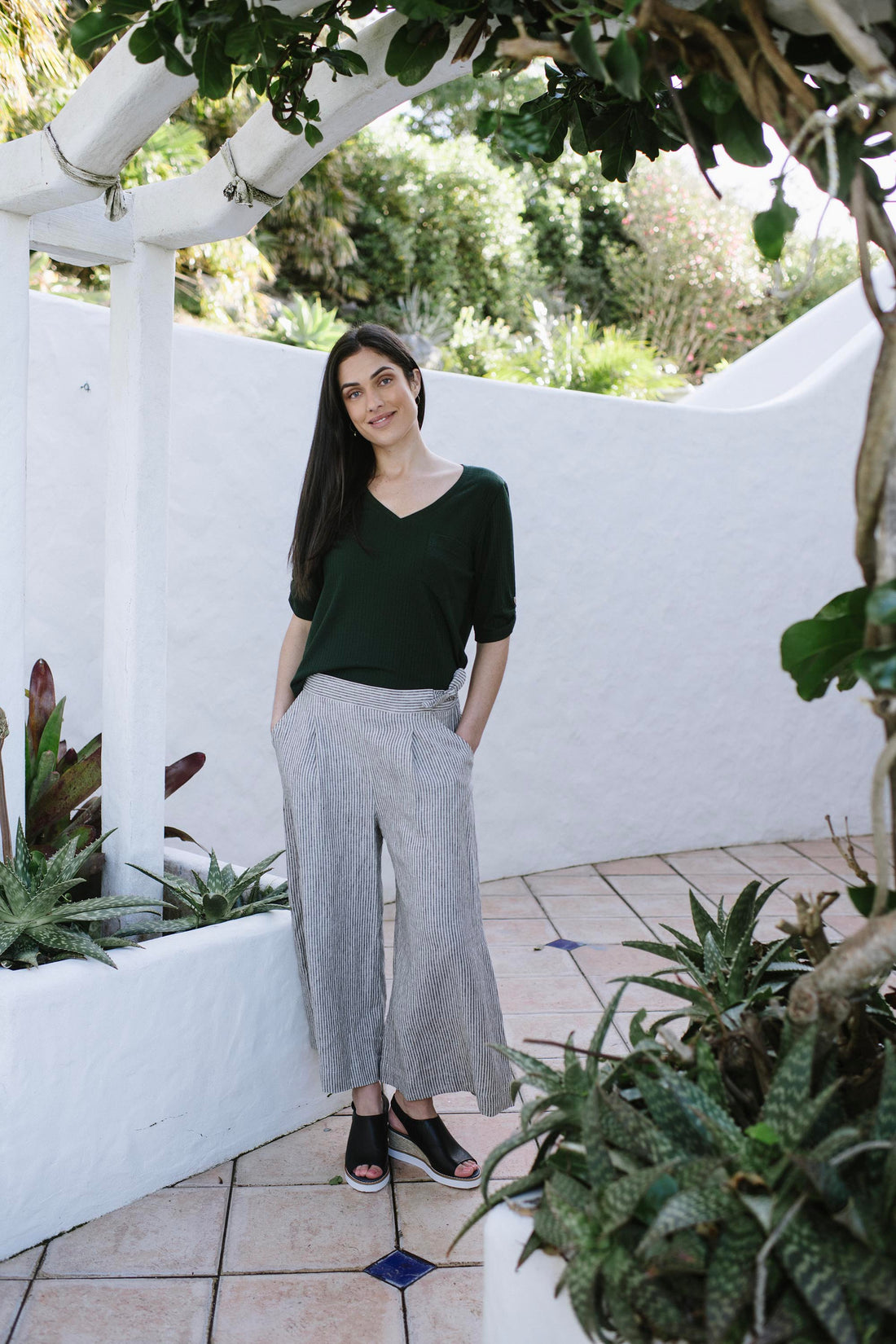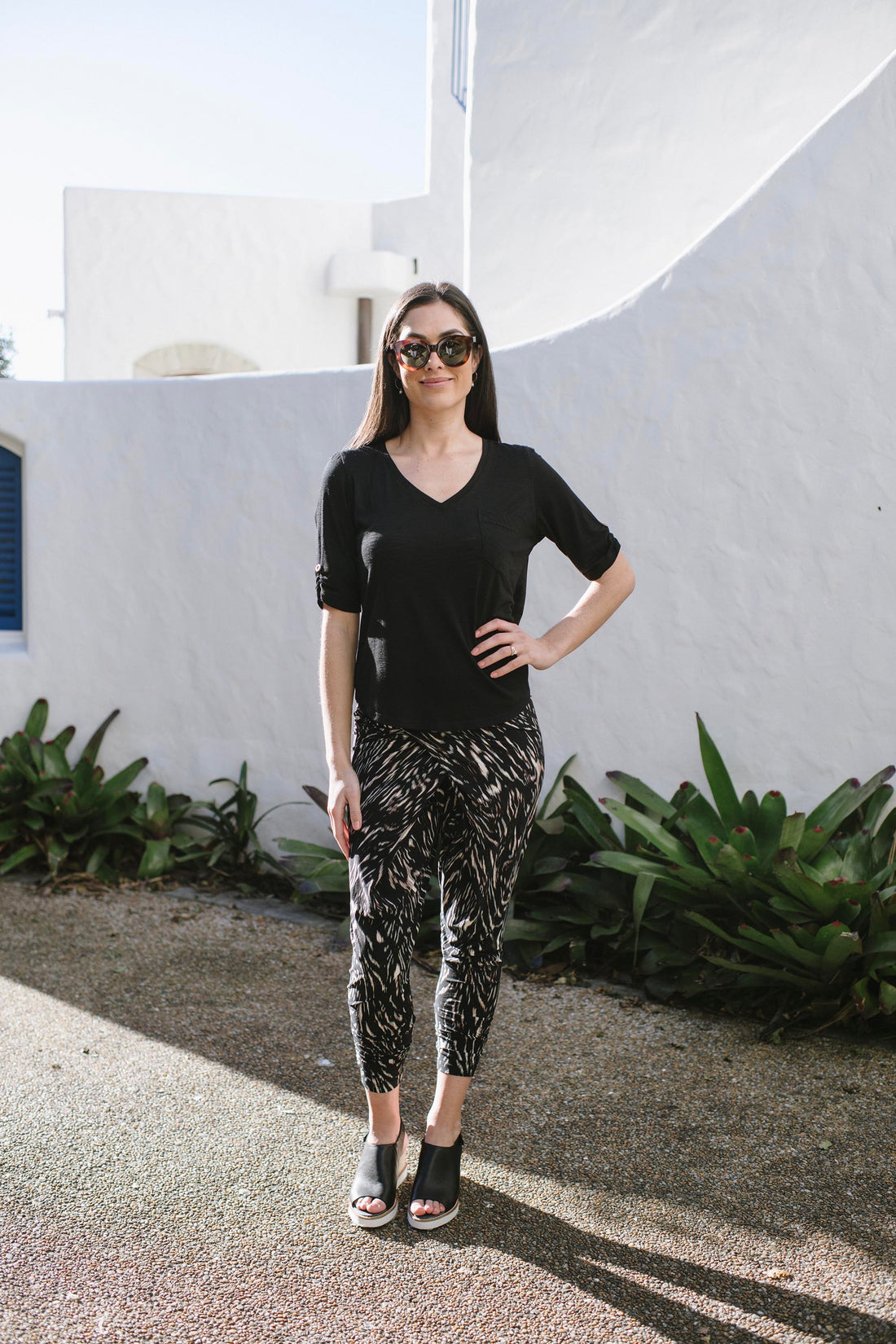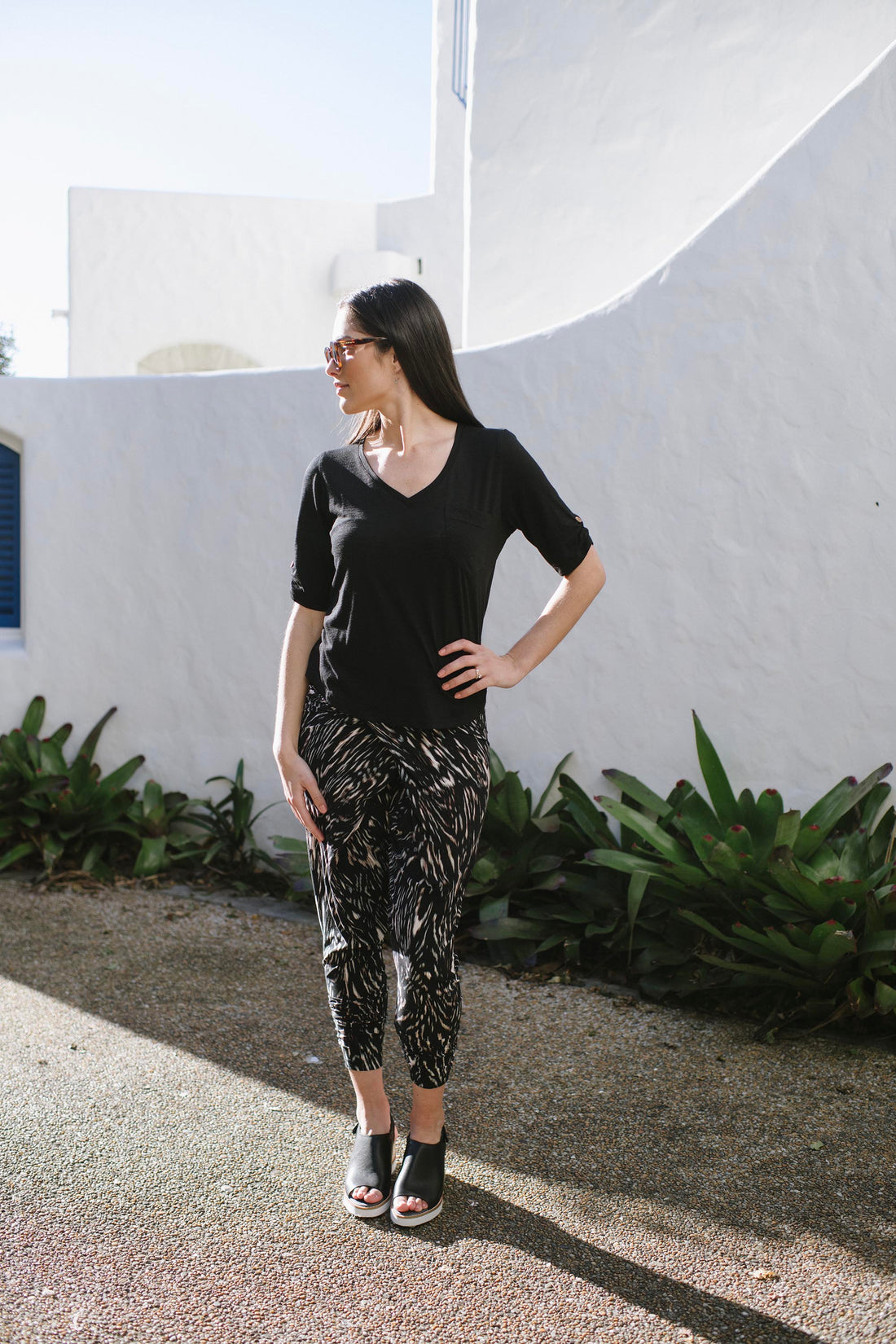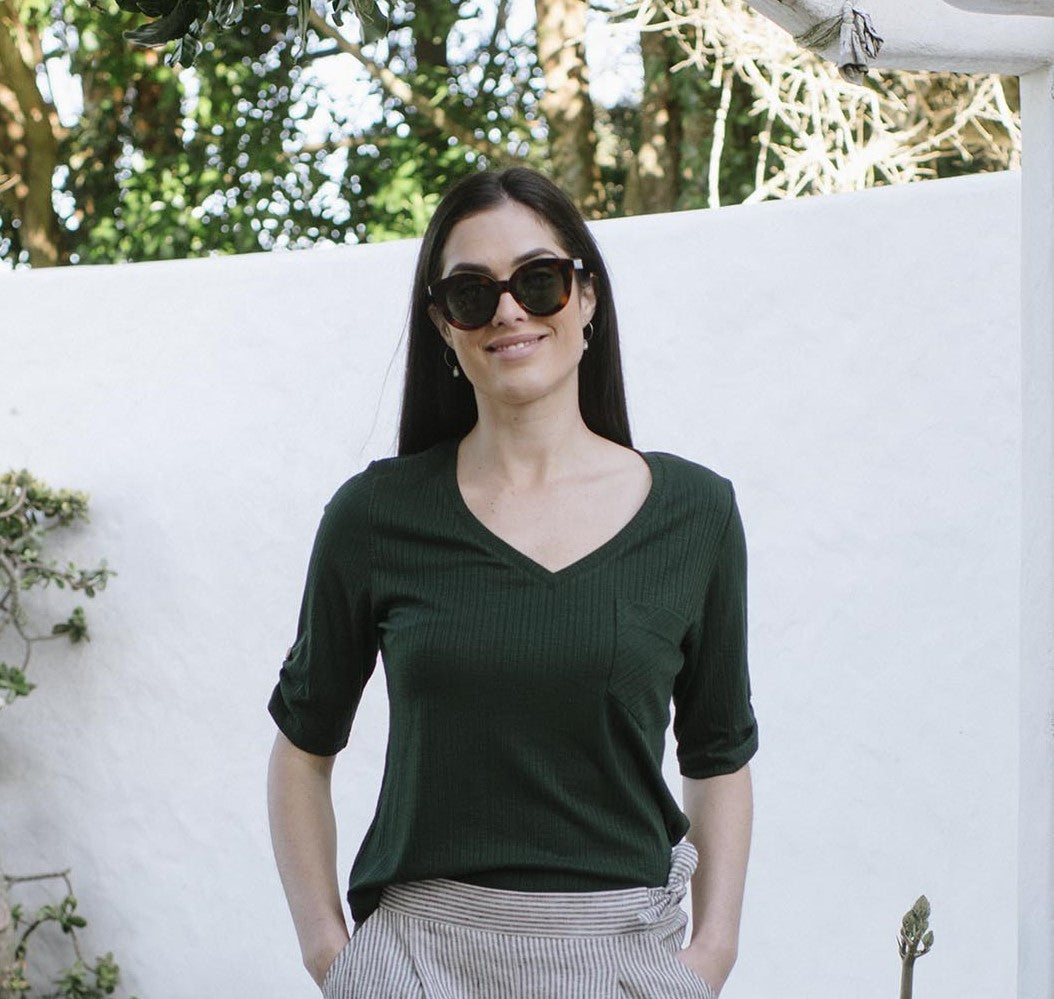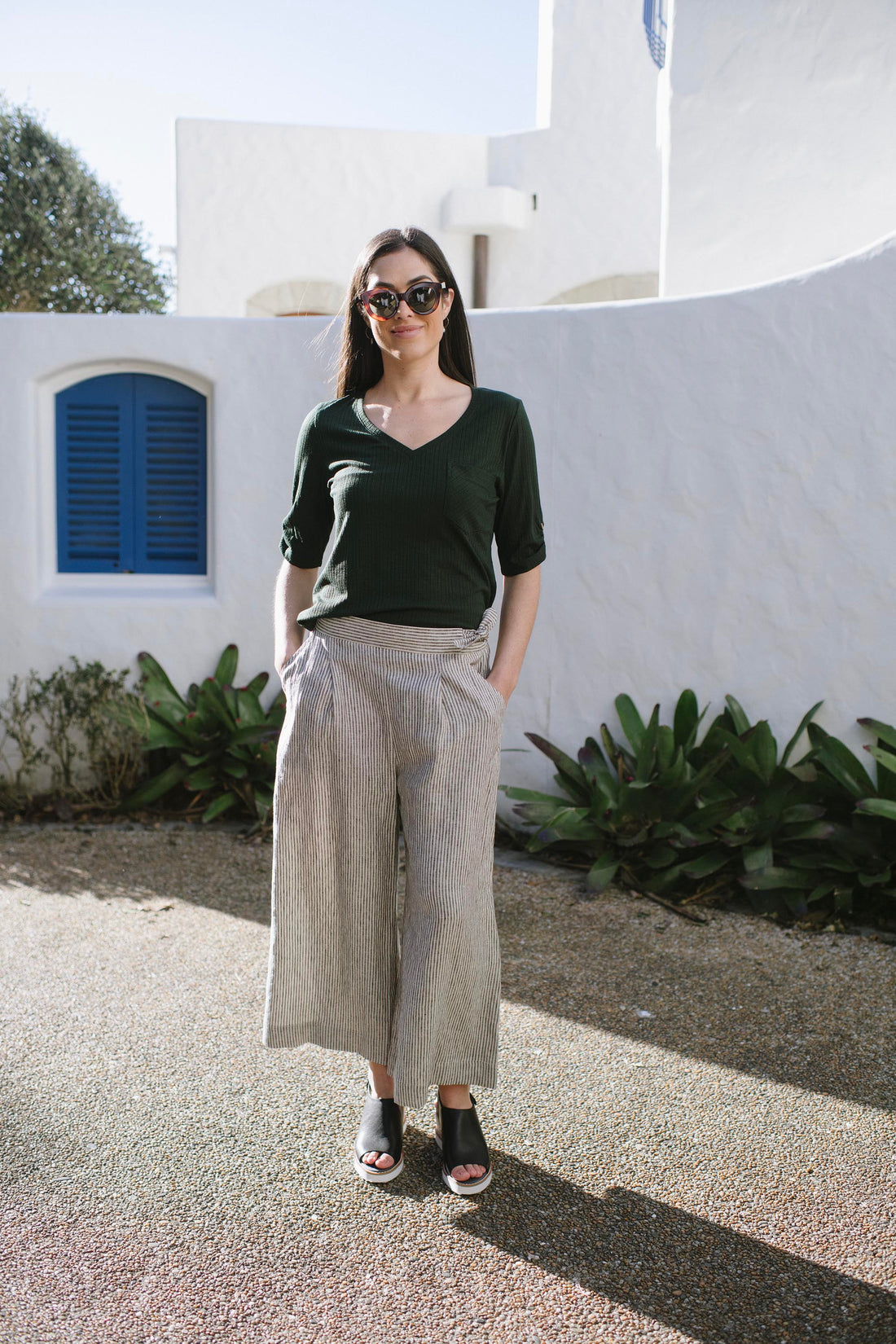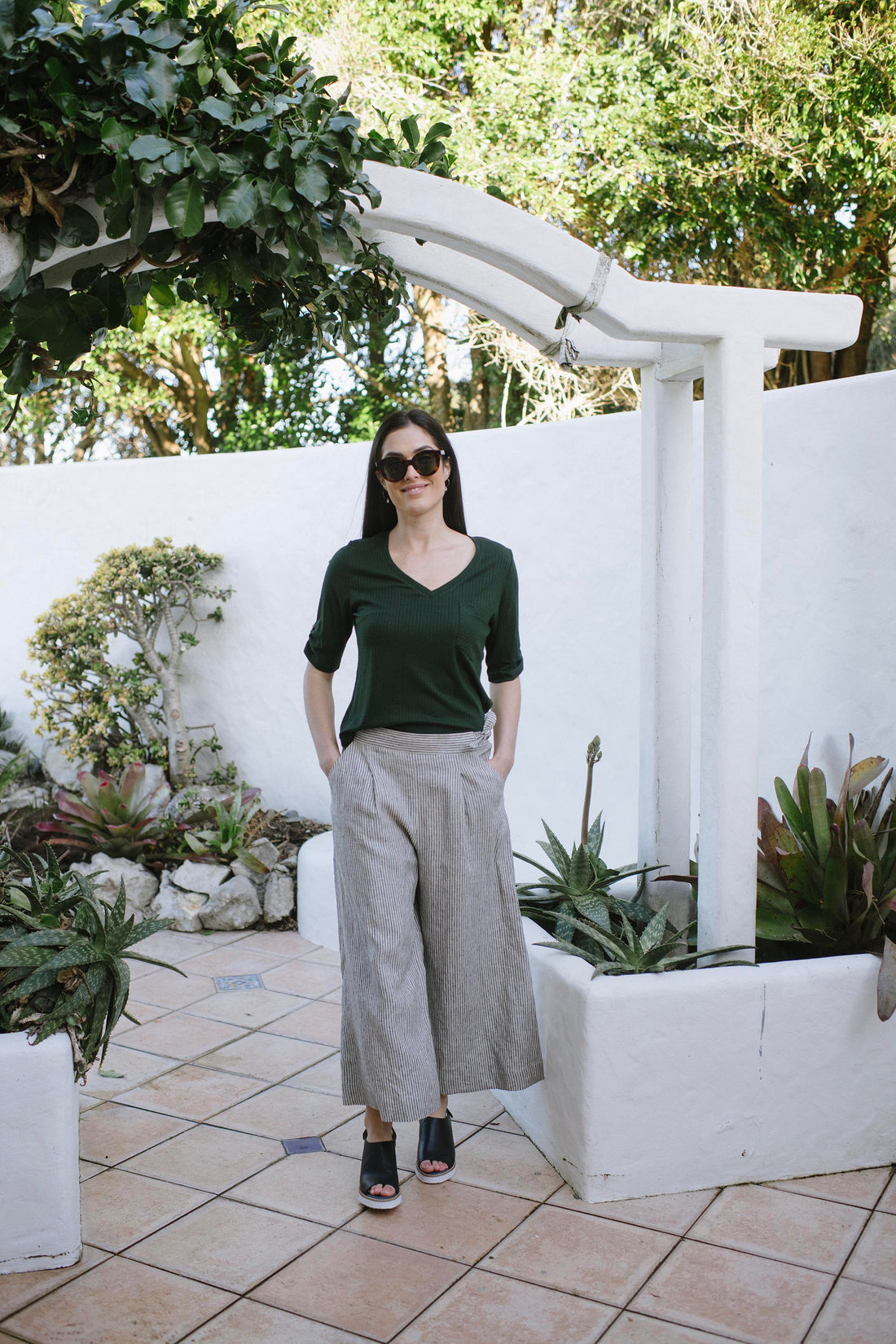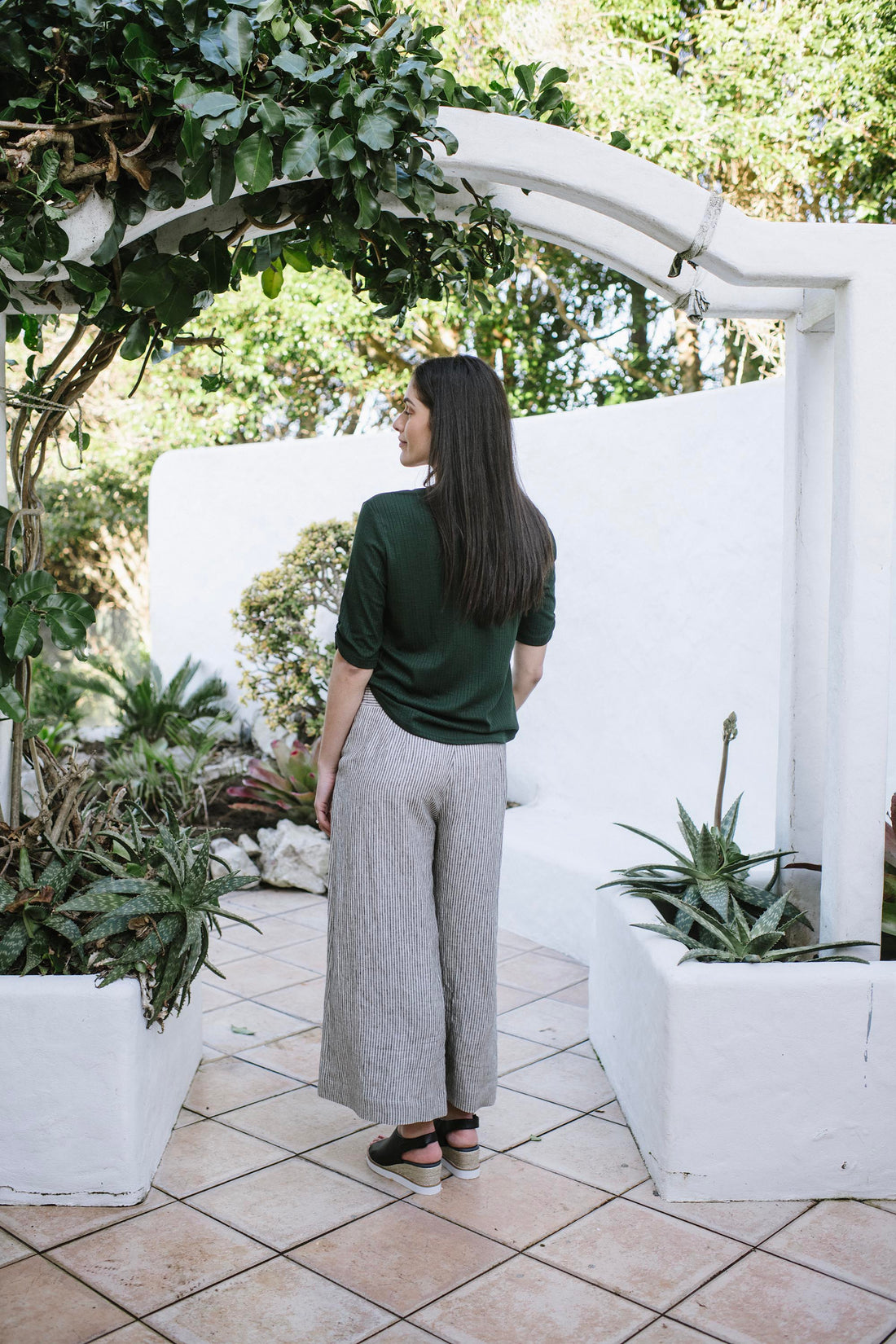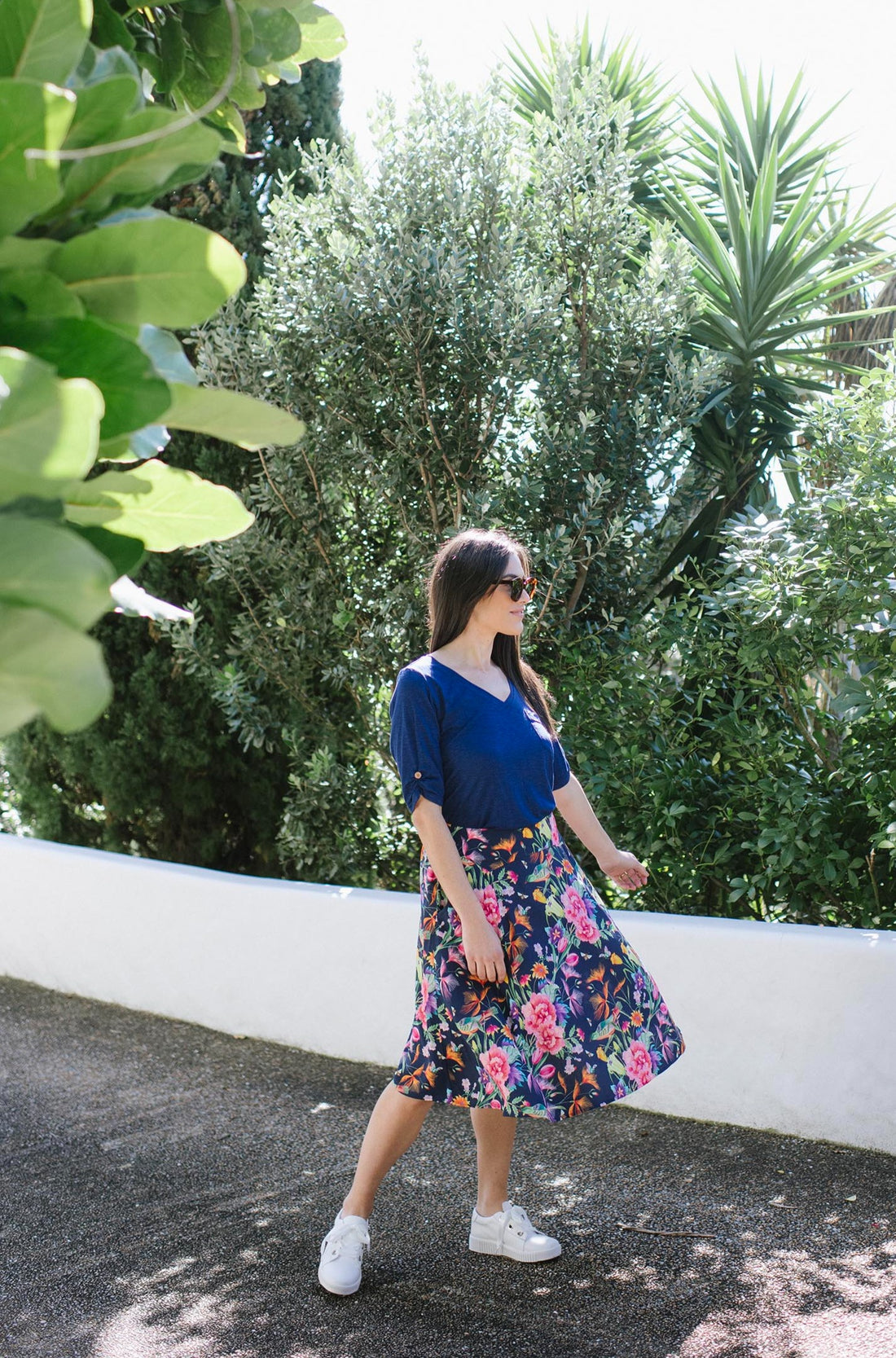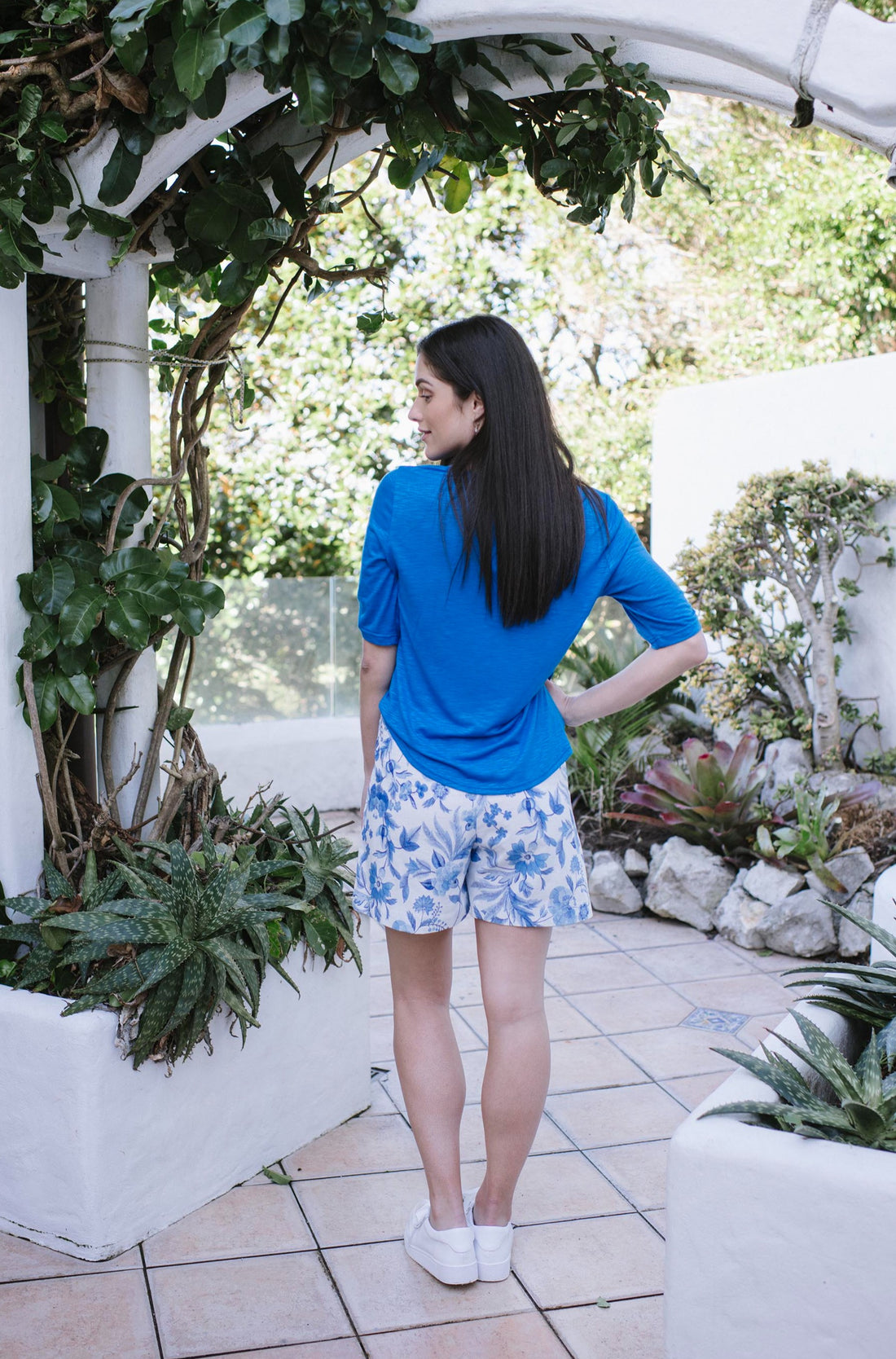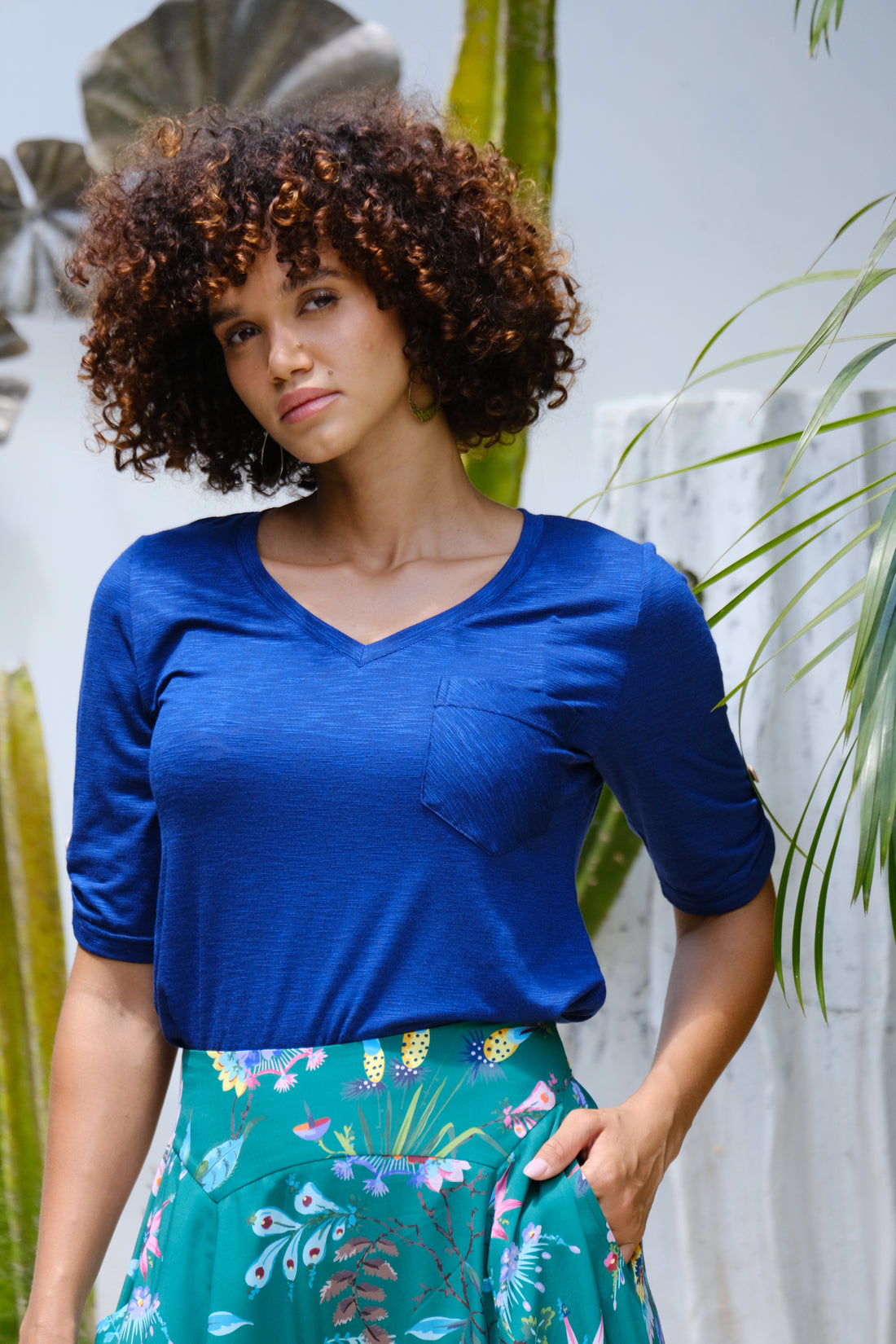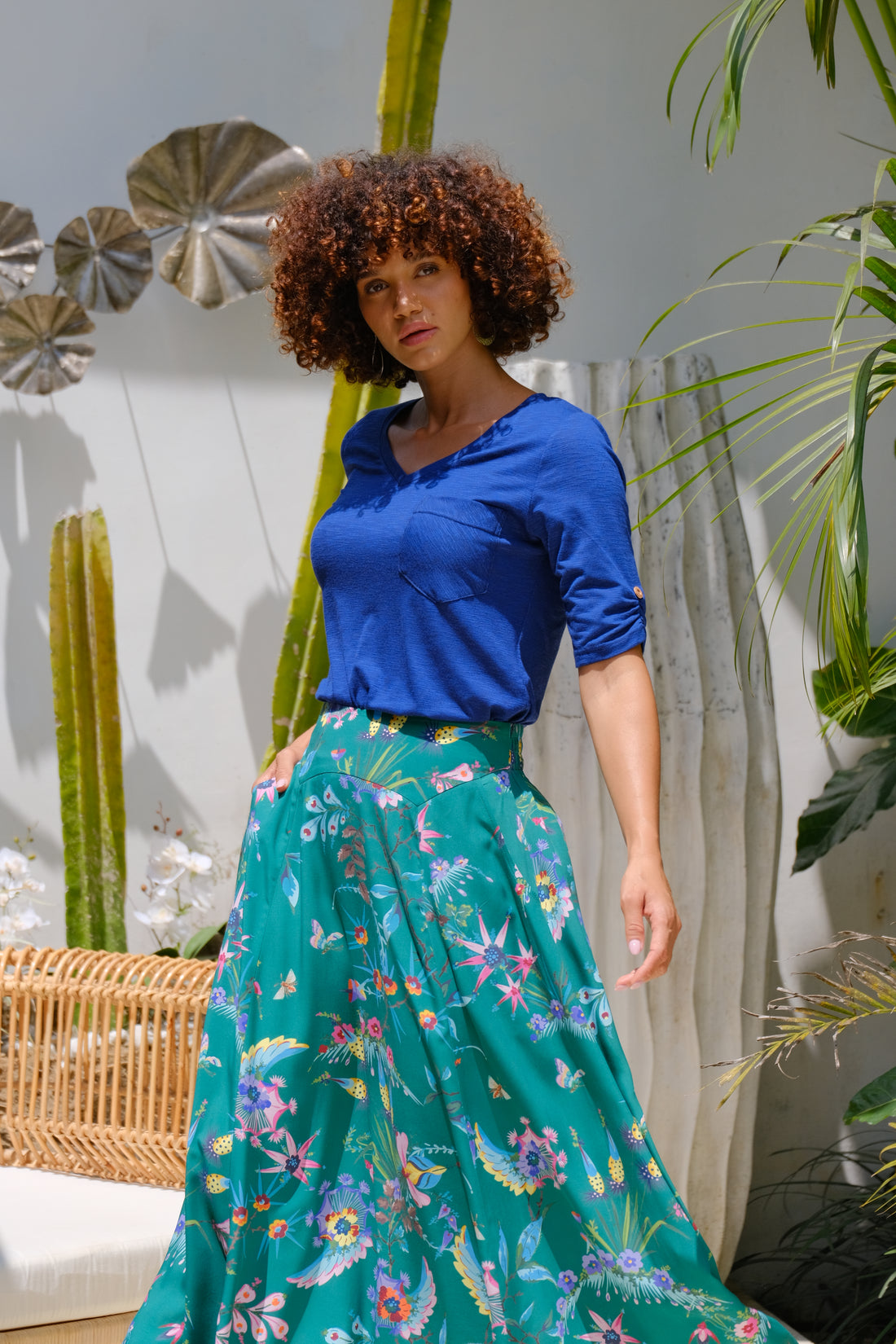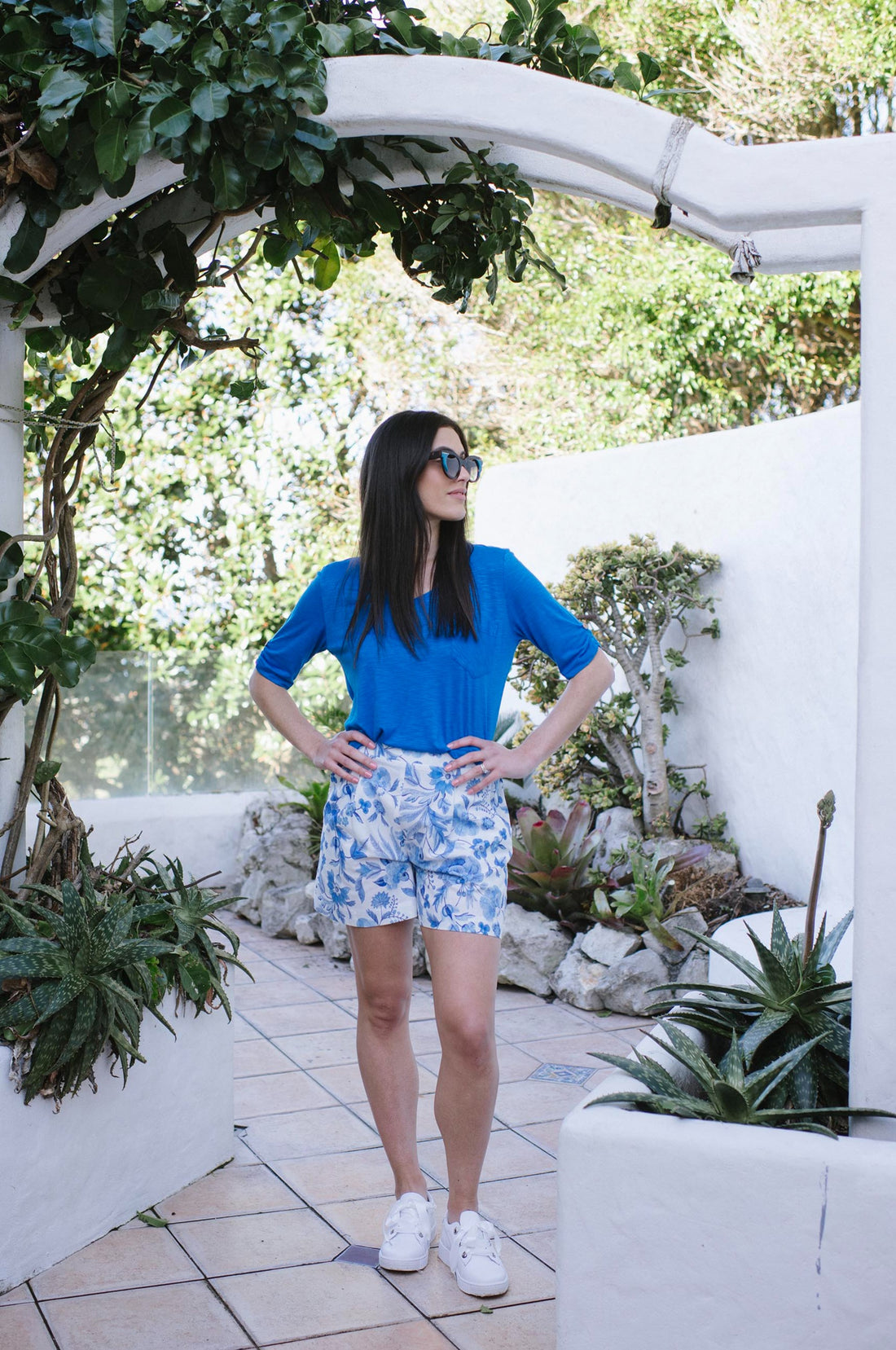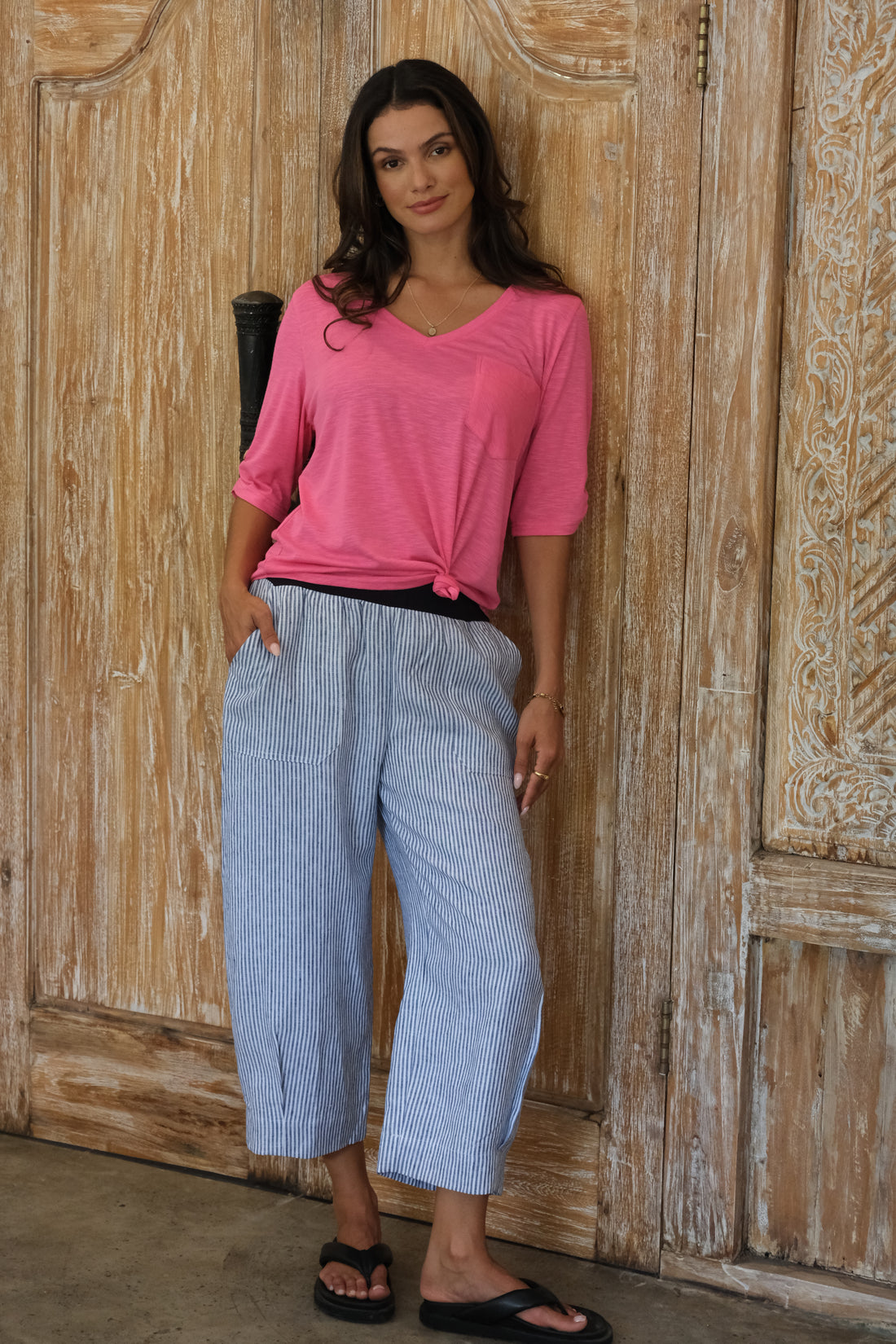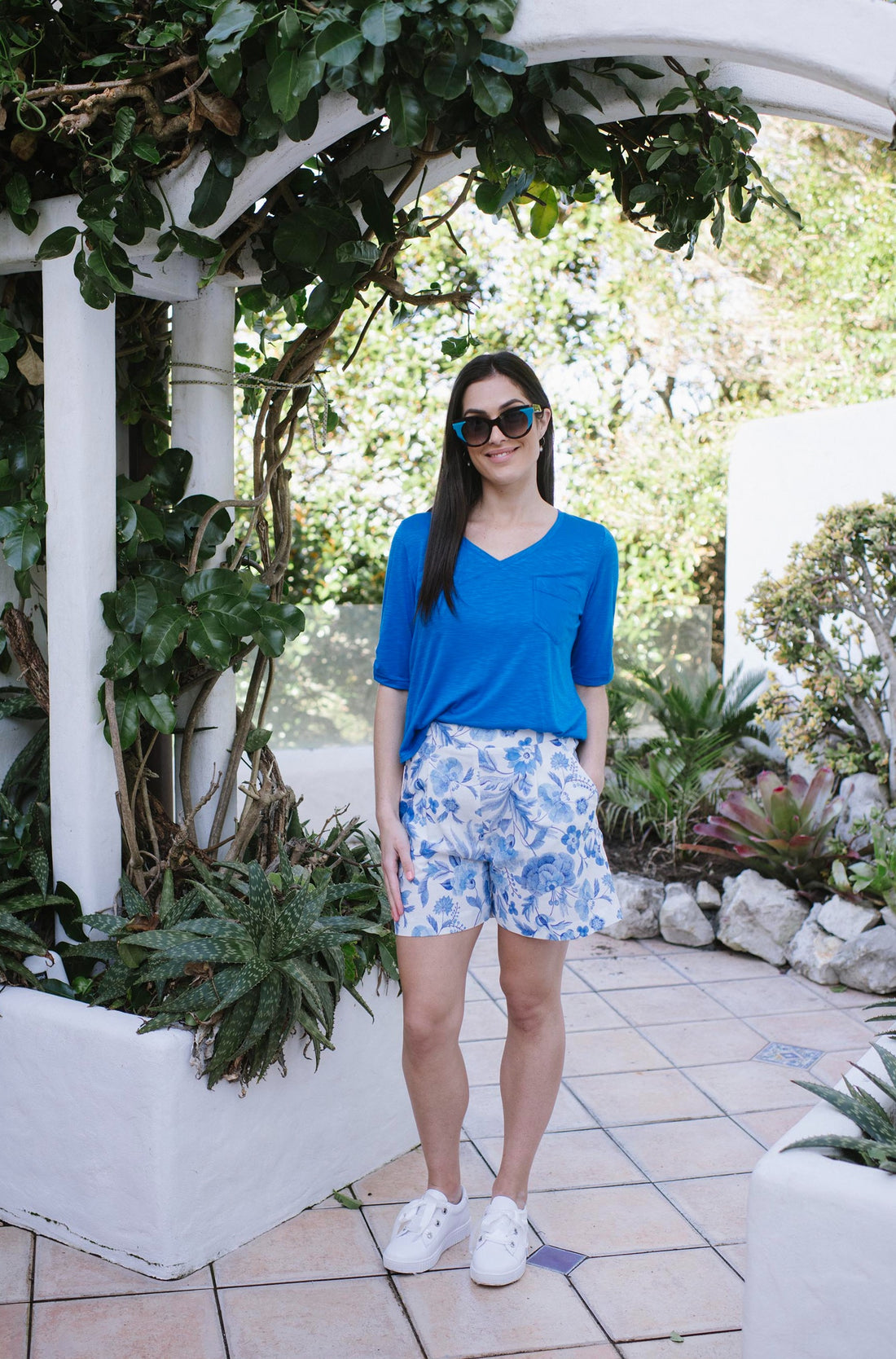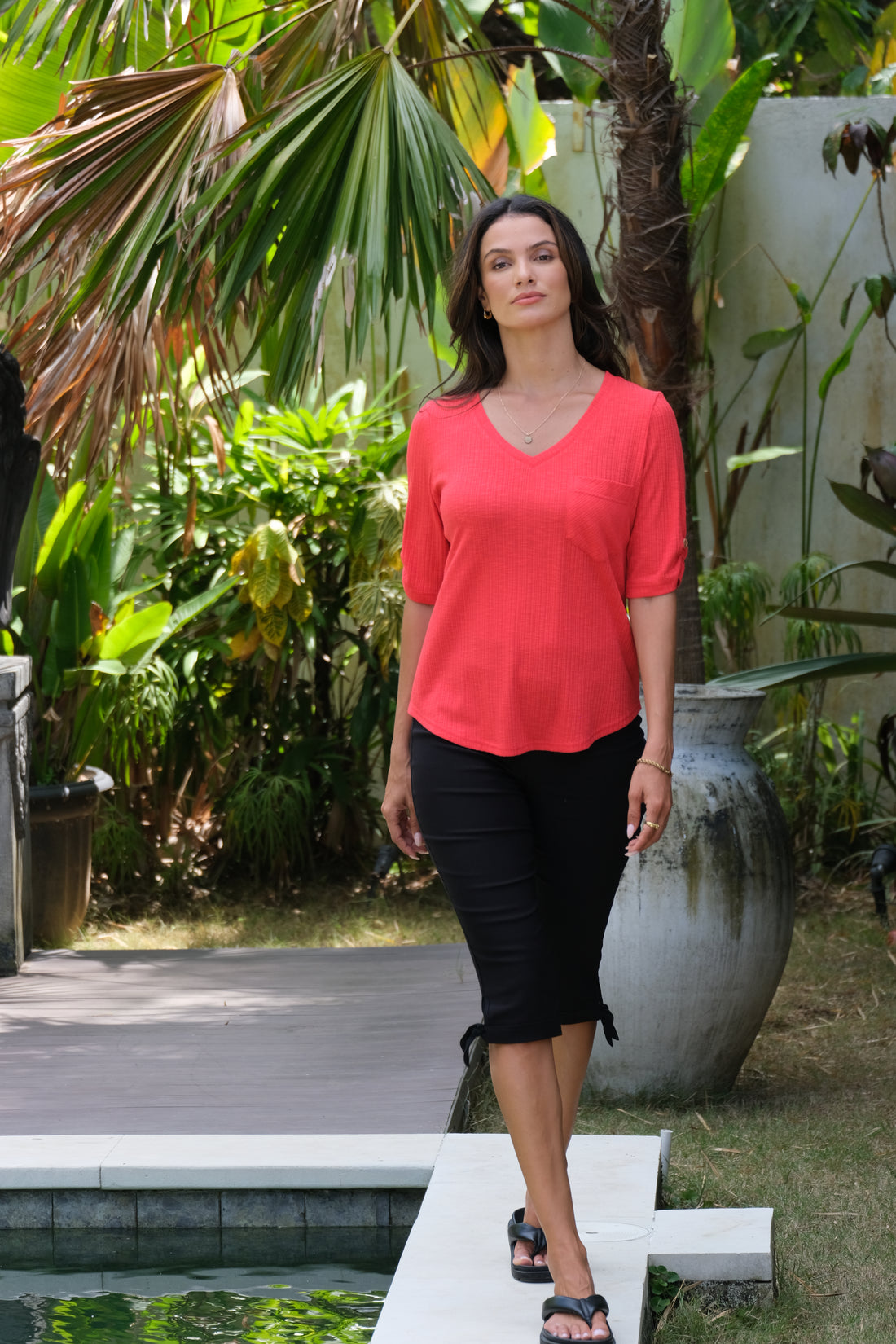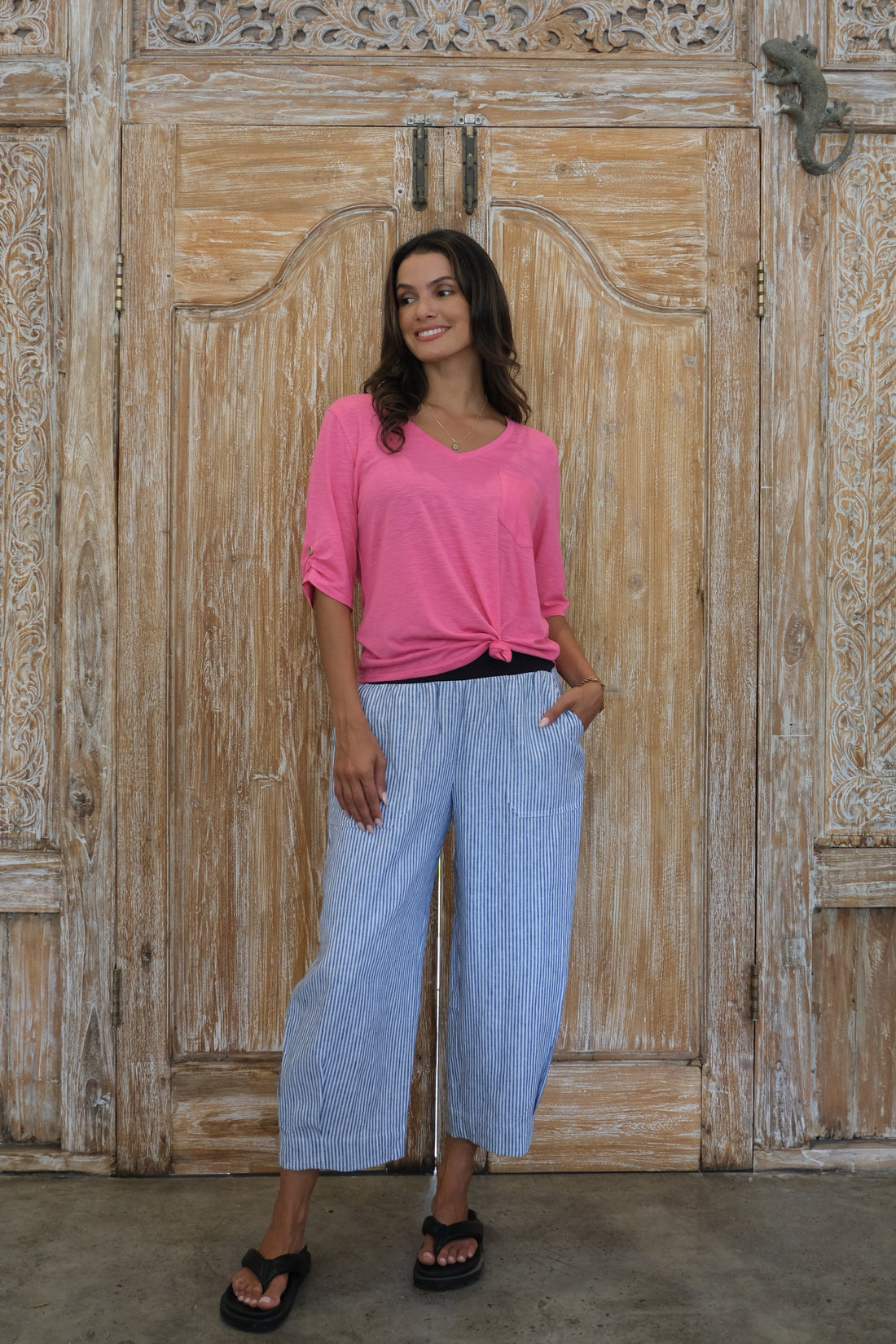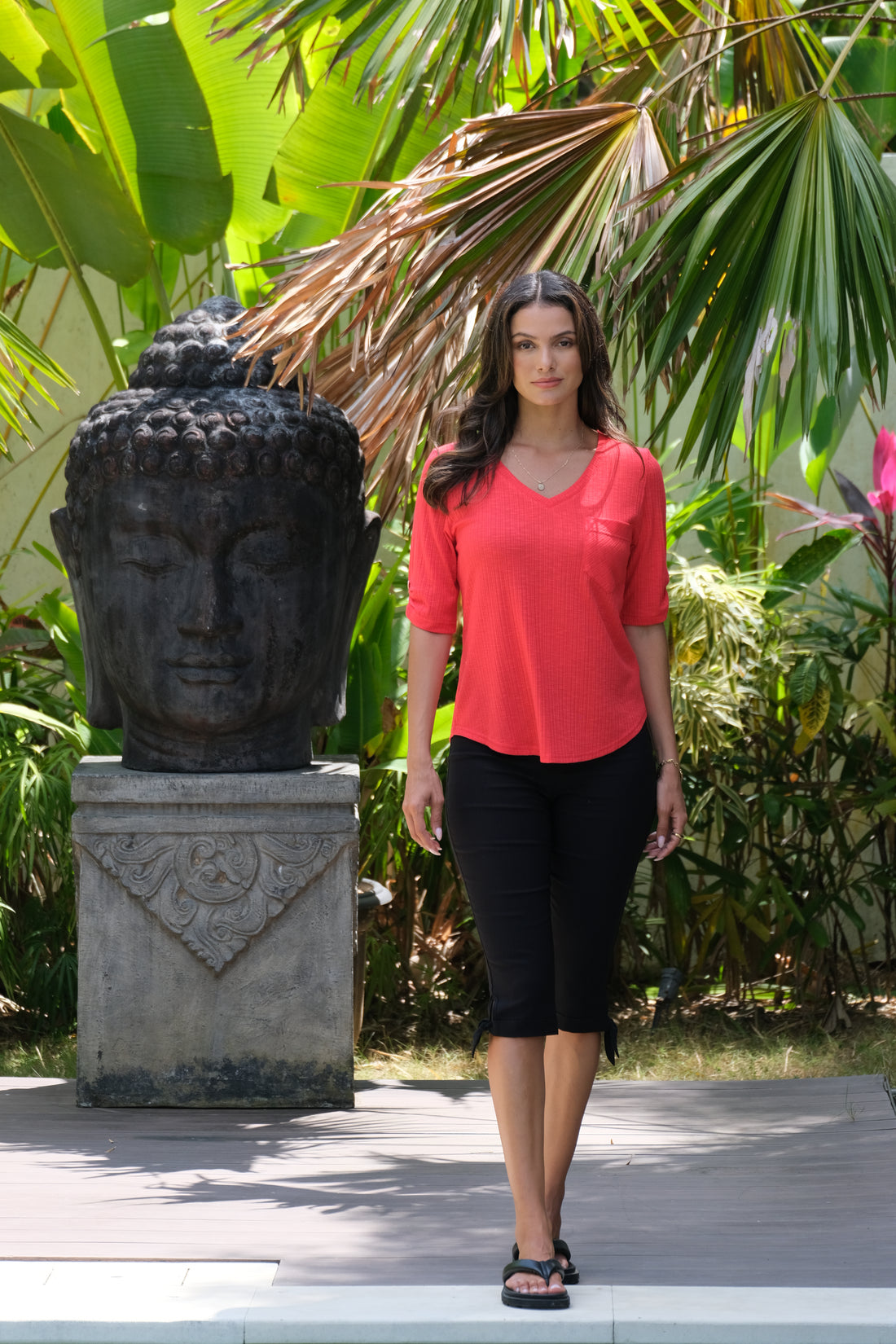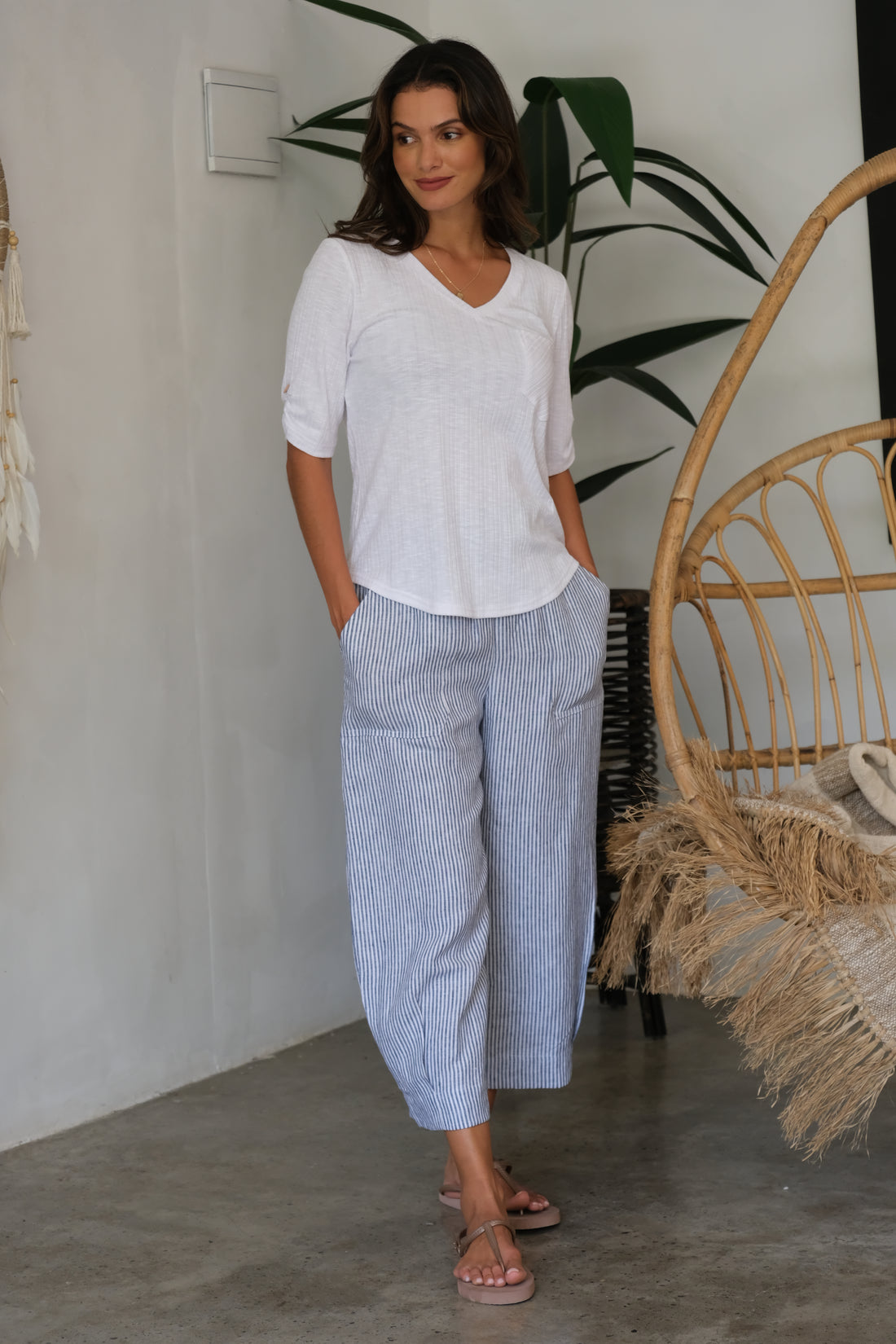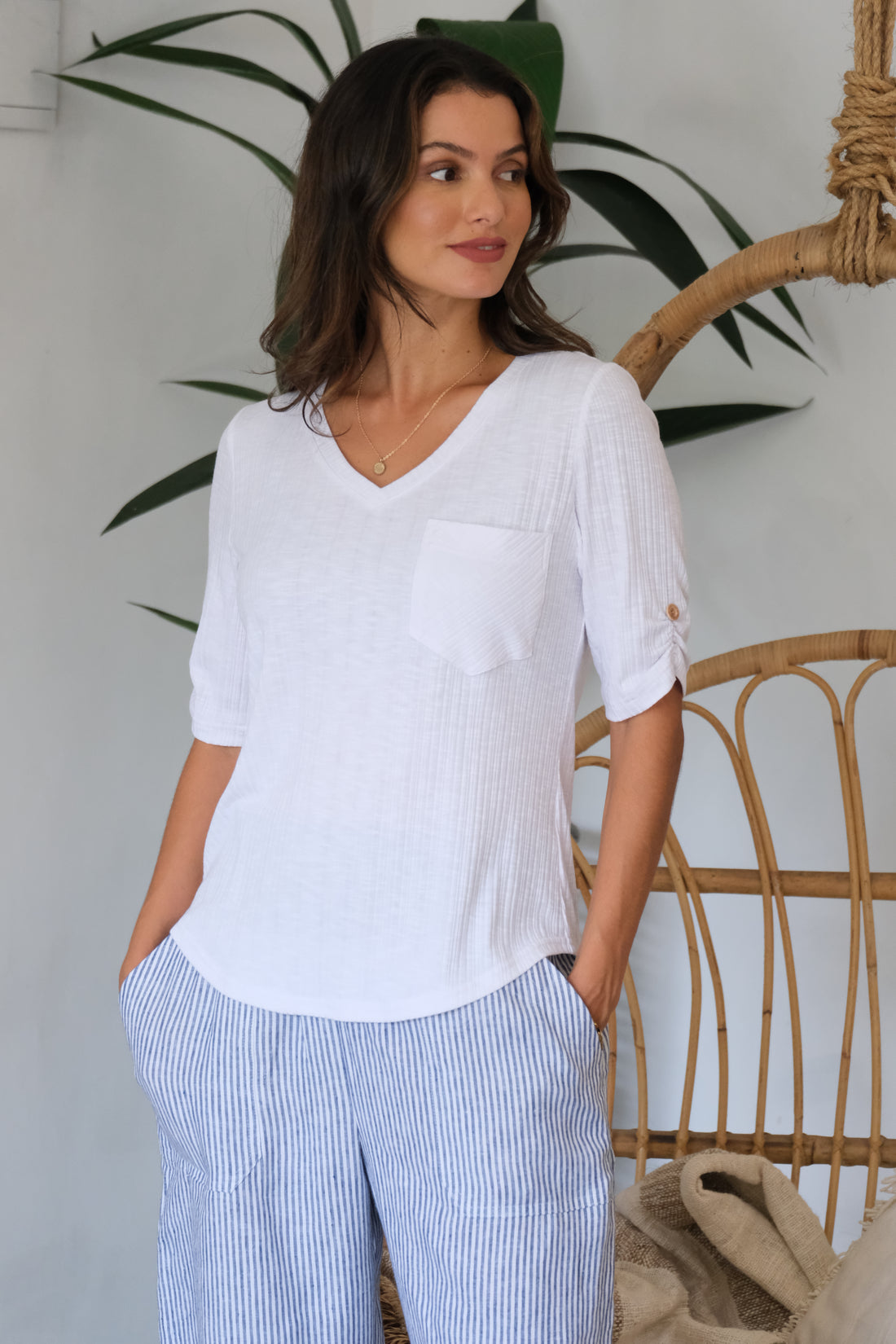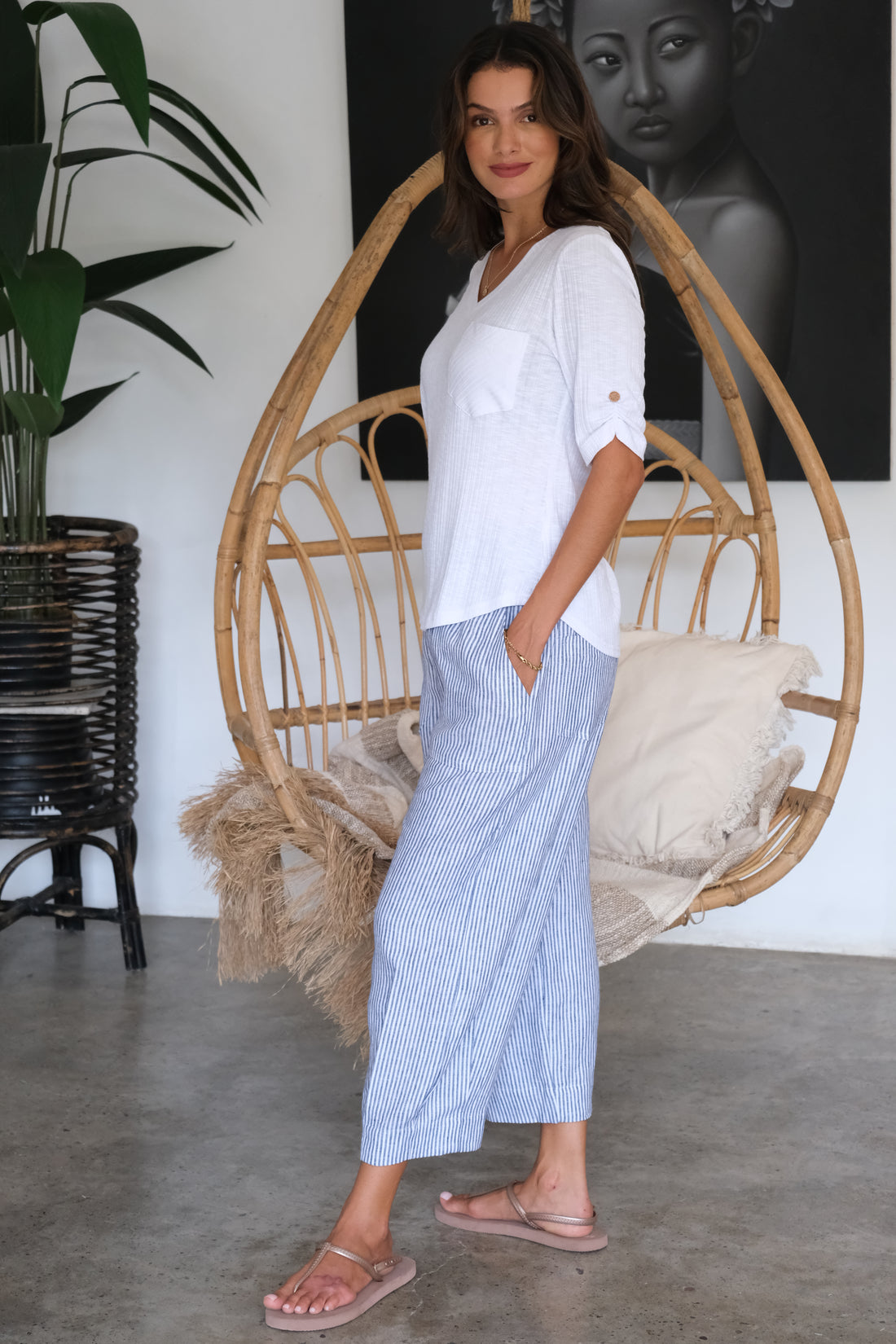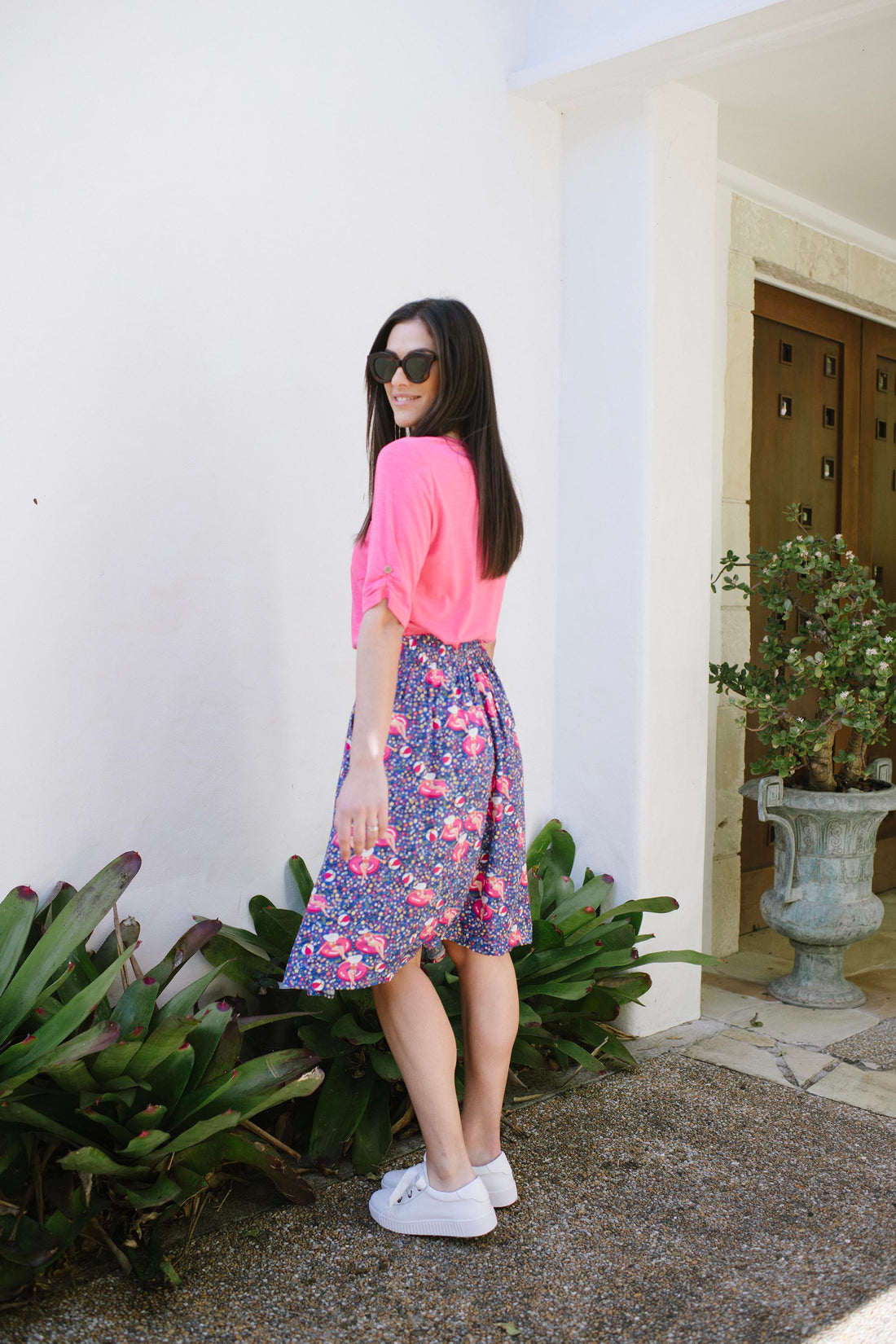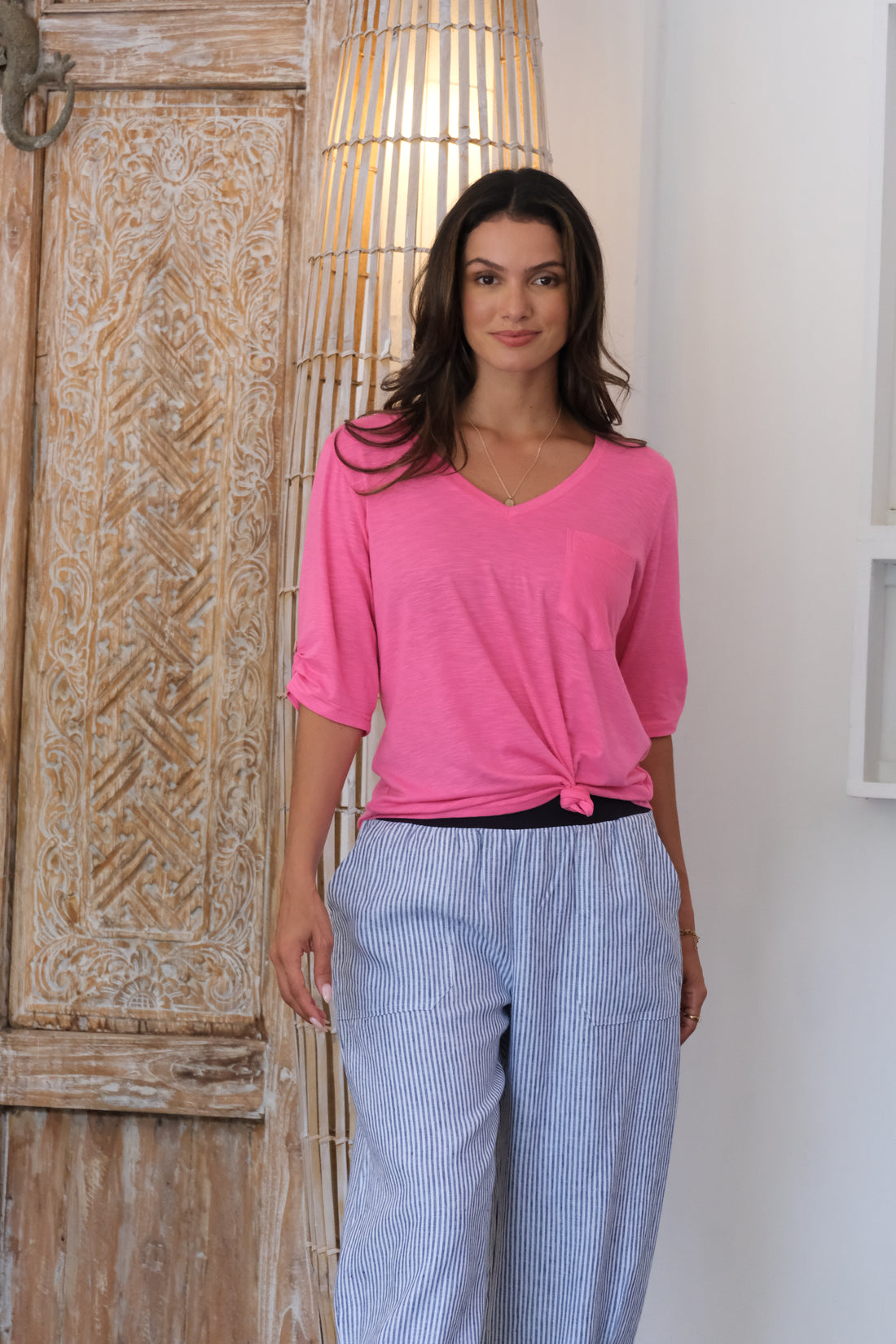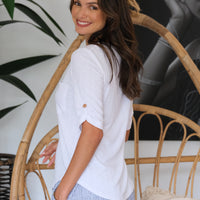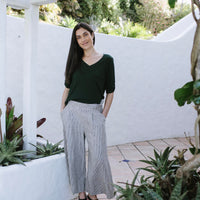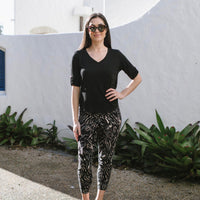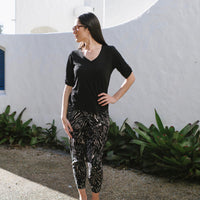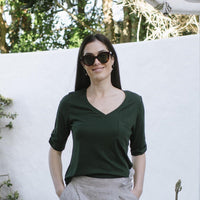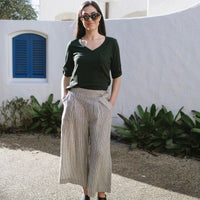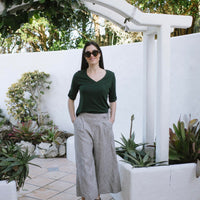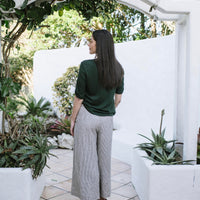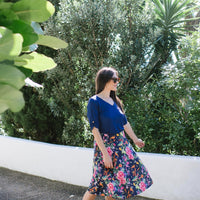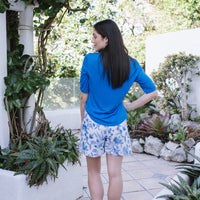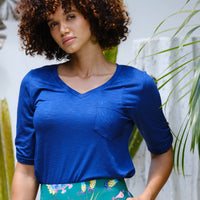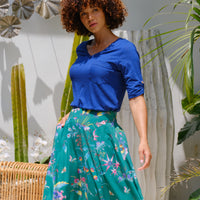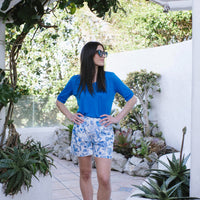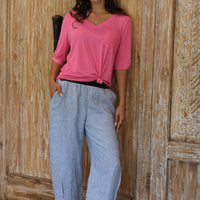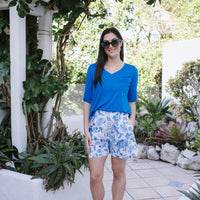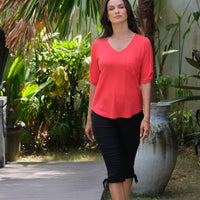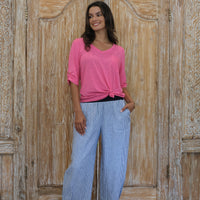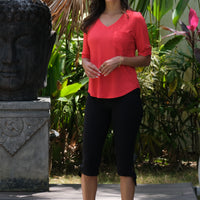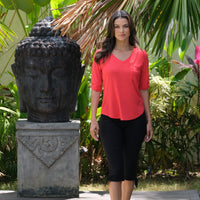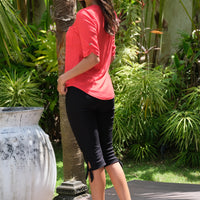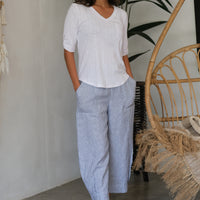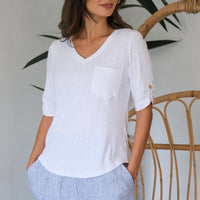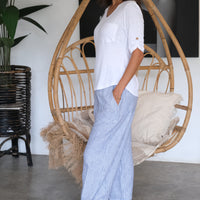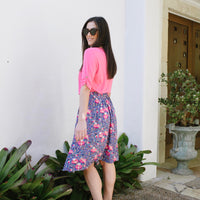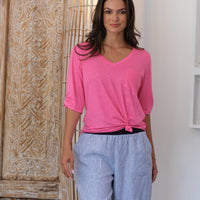 Designed to go with everything, you'll be living in this fun tee all summer long!  Looks gorgeous with our Blue Sky Shorts, Tropical Skirt or Kaya Pants as in the photos below. 
Product Details:
Natural, soft light weight fabric with rebound, so the fabric doesn't stretch out of shape
Shaped, but semi loose fitted so it doesn't cling
Mid-length V neckline
Elbow length sleeves, with a pretty gather detail and button at the elbow
Chic front pocket
Curved hemline goes down slightly at the back. Can be knotted at the front, tucked in or left loose
Suits all body shapes and pregnant ladies too
Measurement, length from top to bottom hem 64cm. Sleeve length 34cm
Fabric: Rayon 48% / Polyester 48% / Spandex 4%
Wash instructions: Warm hand wash or gentle machine wash. Warm rinse. Do not tumble dry, hang to dry. Dry cleanable.
Enjoy this great basic Tee, made with love from us to you x
Bettie Monroe, Go to gorgeousness. Proudly made in New Zealand.