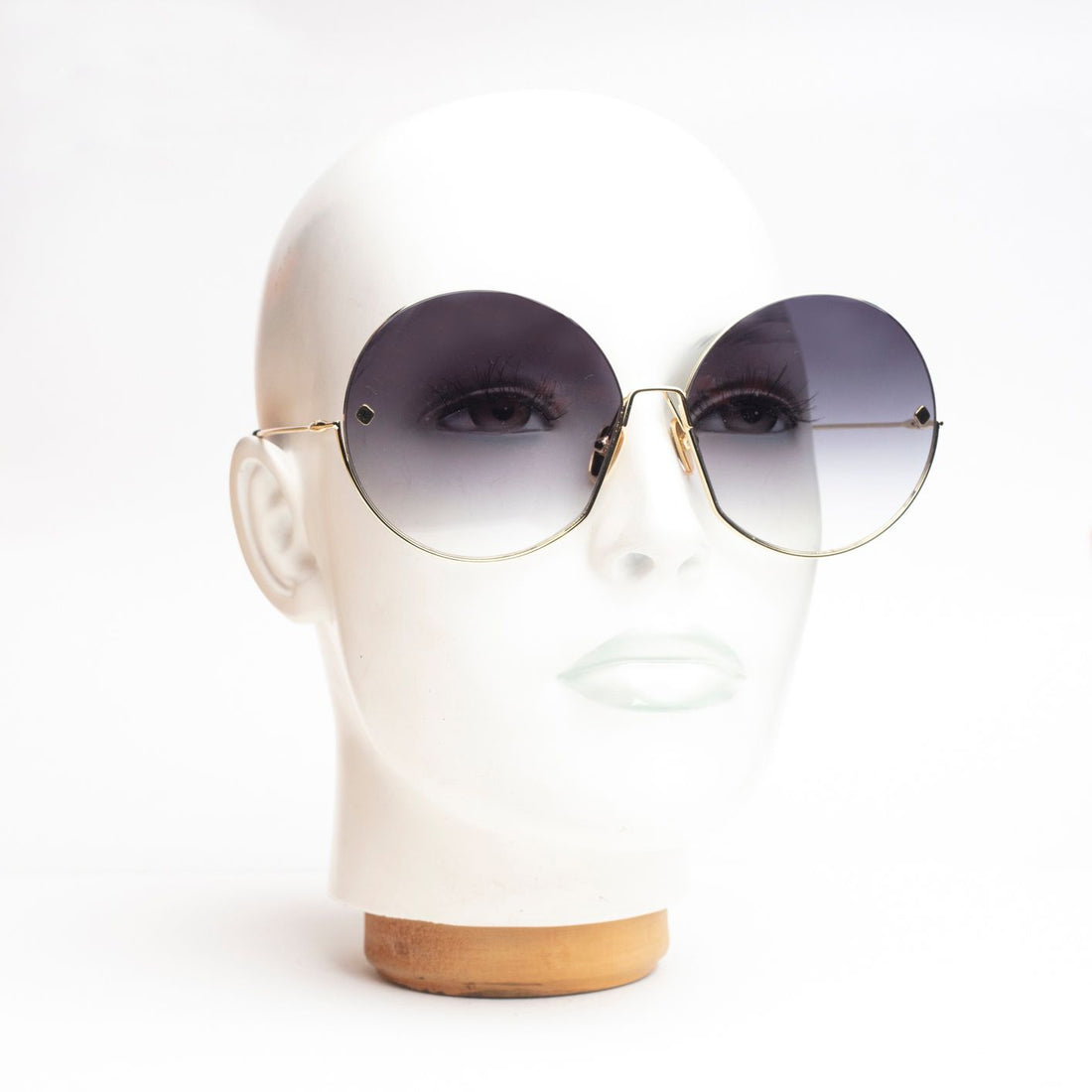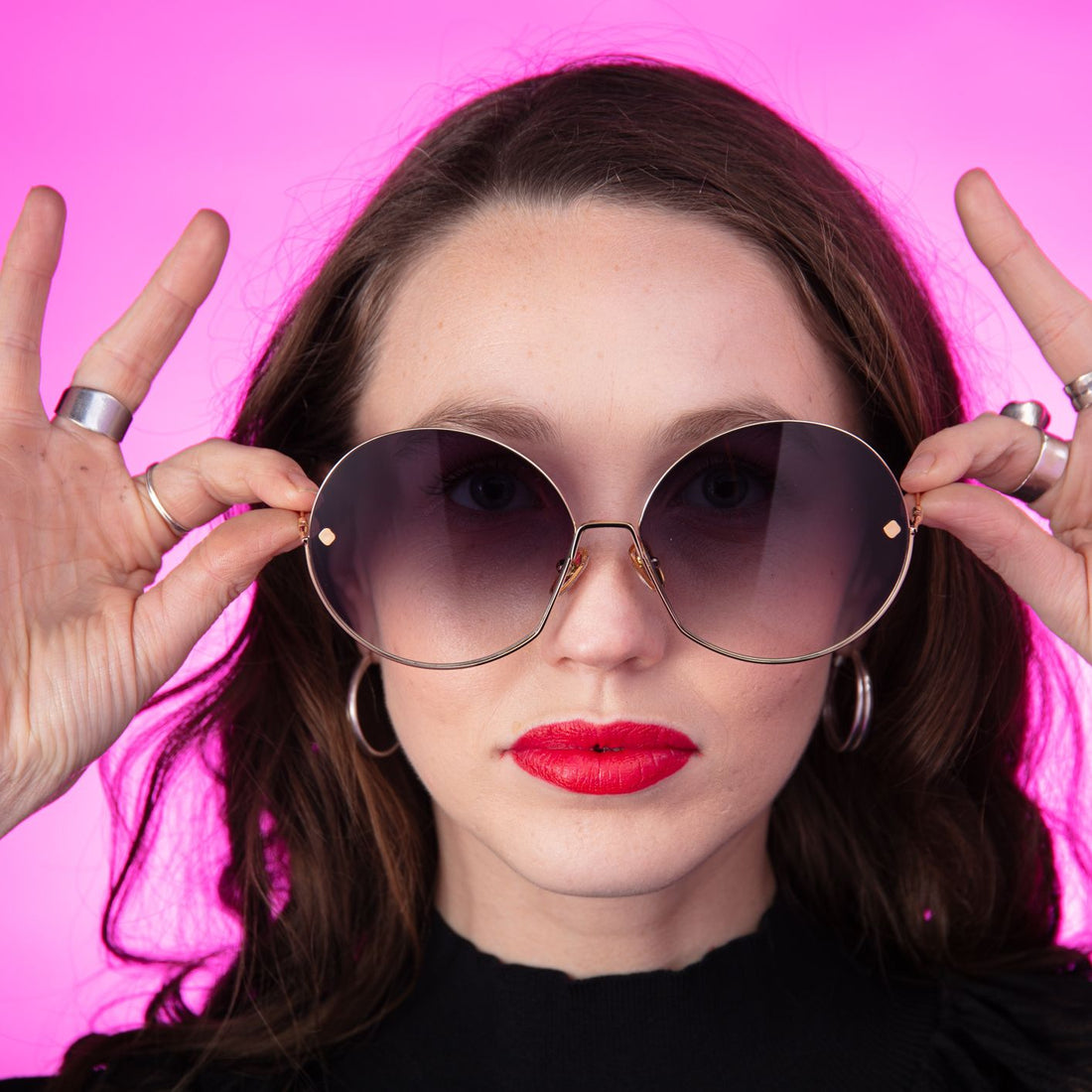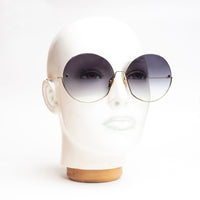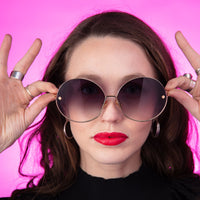 Happy To Sit on Your Face Sunglasses
Like a highwire artist nimbly traversing a fathomless chasm, MAJENTA will stare down the abyss and could careless what stares back. Face up to the day's gorgon with these eye-shields, and turn your detractors to stone.
Majenta has sleek half-cut gold metal frames and 100% UVA and UVB protected grey gradient lenses. Case included.
Specifications
Lens height 61mm
Lens width 65mm
Bridge width 18mm
Frame height 64mm
Frame width 155mm
Temple length 130.5mm