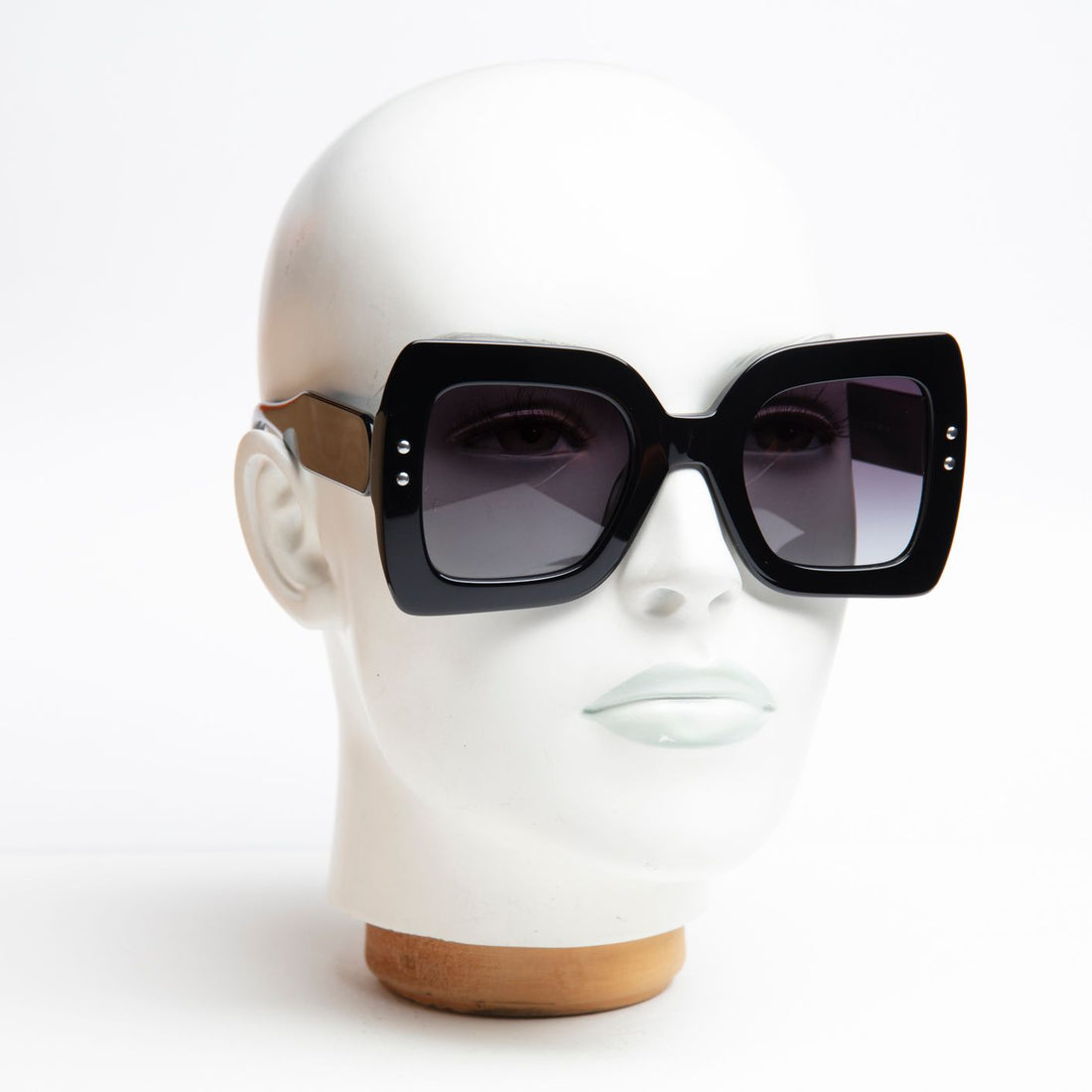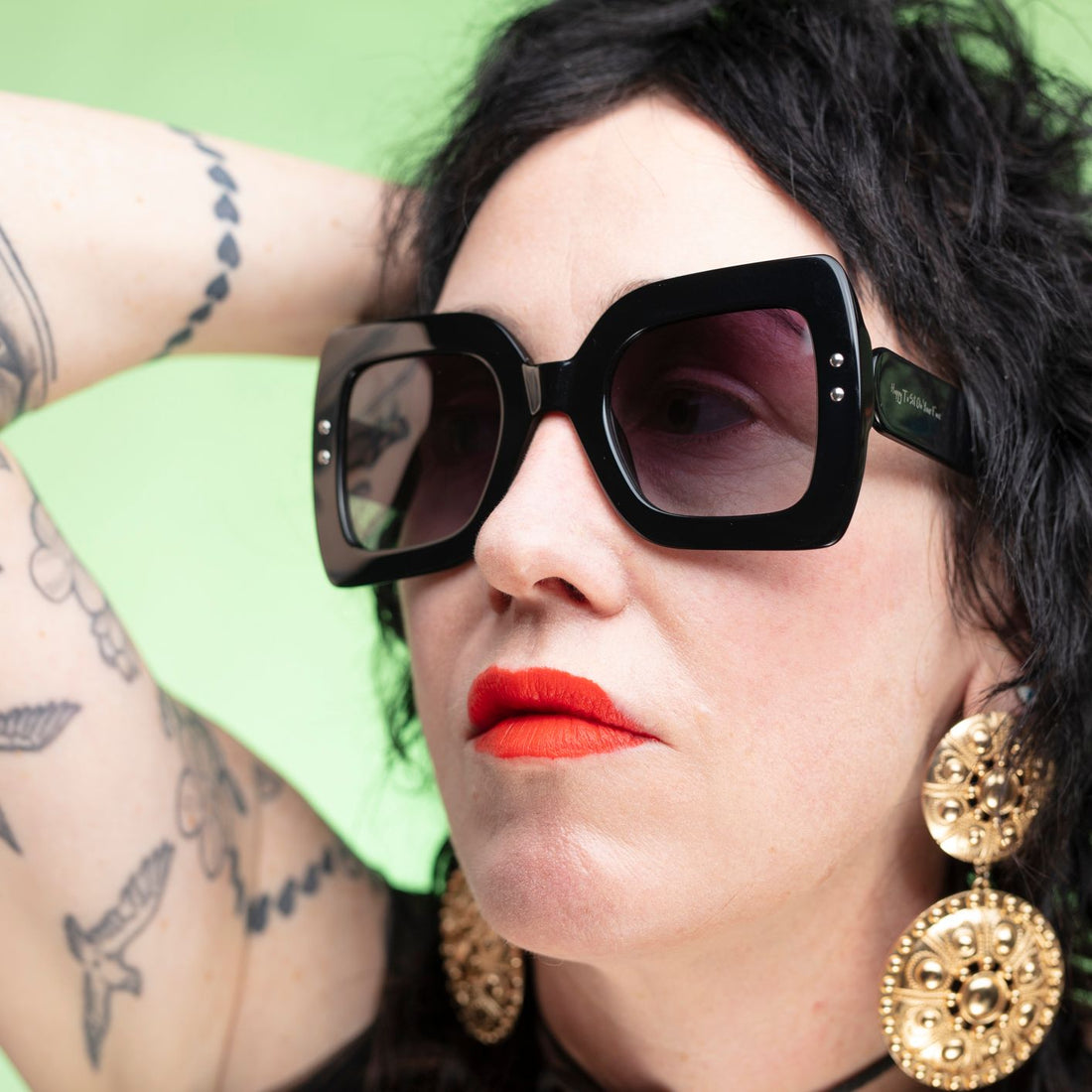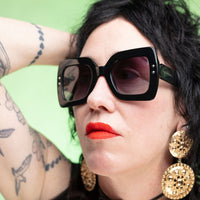 Happy To Sit on Your Face Sunglasses
Who's Pretty Pretty? You're pretty pretty? Or pretty prettier? Maybe an itty bitty more pretty, who's to say. Well you actually, who am I to say? Try them on anyway. What's more pretty than pretty, pretty times two. That's you, times two, now what does pretty pretty want to do?
The frame is suitable for an optical prescription.
Pretty Pretty has a black frame made from acetate, with silver studs on the front sides. The polarised grey mono lenses are 100% UVA and UVB-protected. Case included.
Specifications 
Lens height 46.4mm 
Lens width 50.4mm 
Bridge width 27.7mm 
Frame height 64mm 
Frame length 147mm 
Temple length 136mm