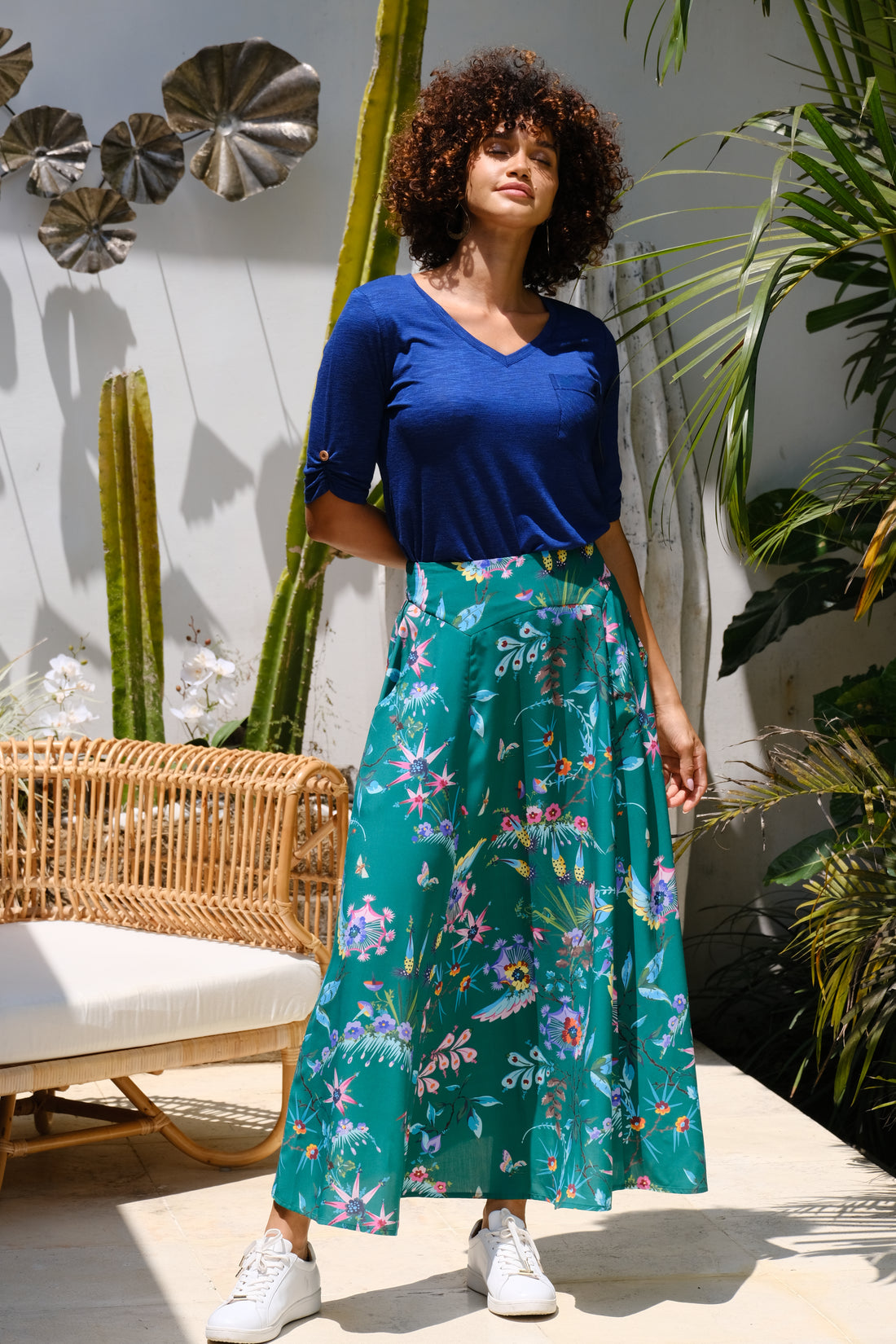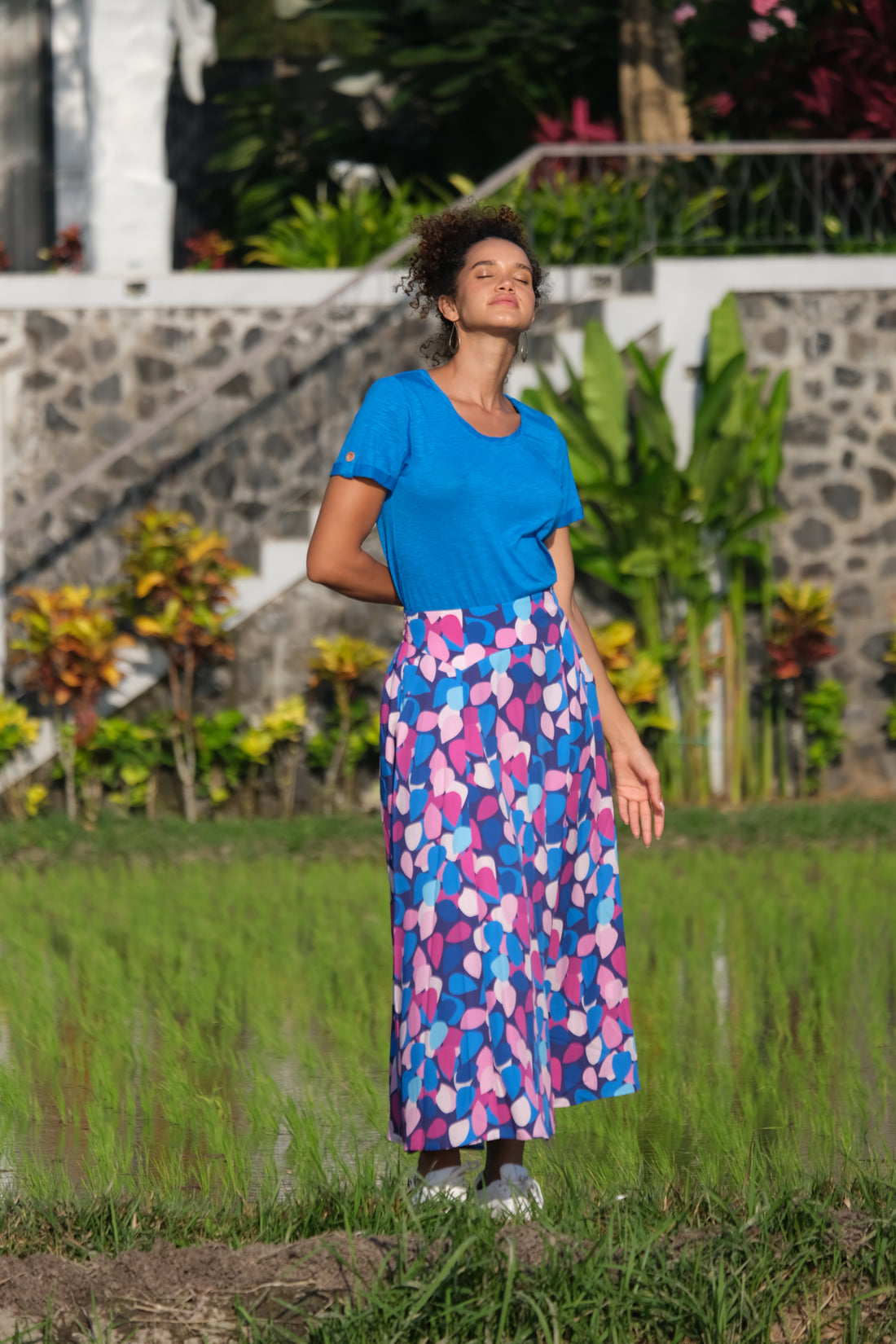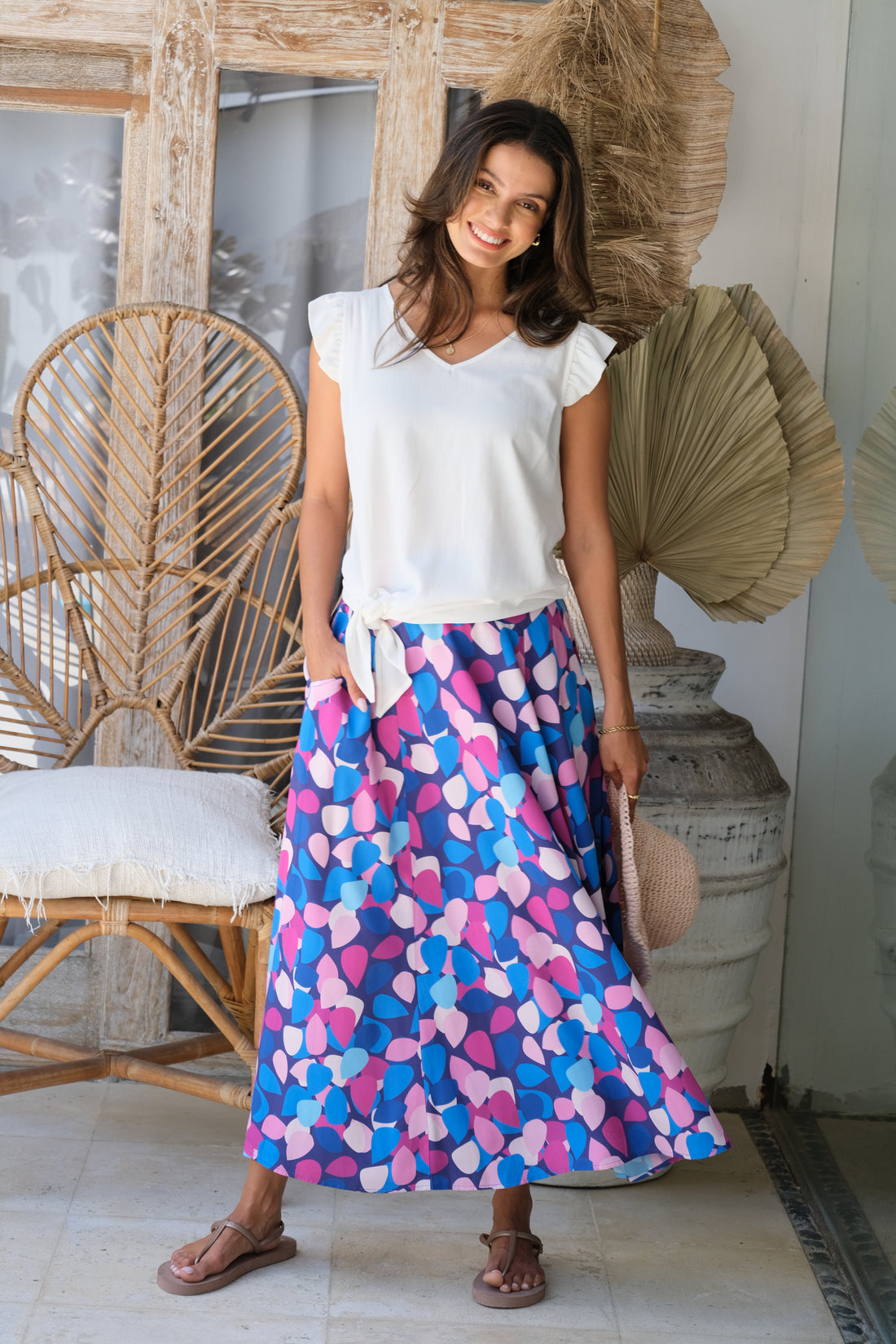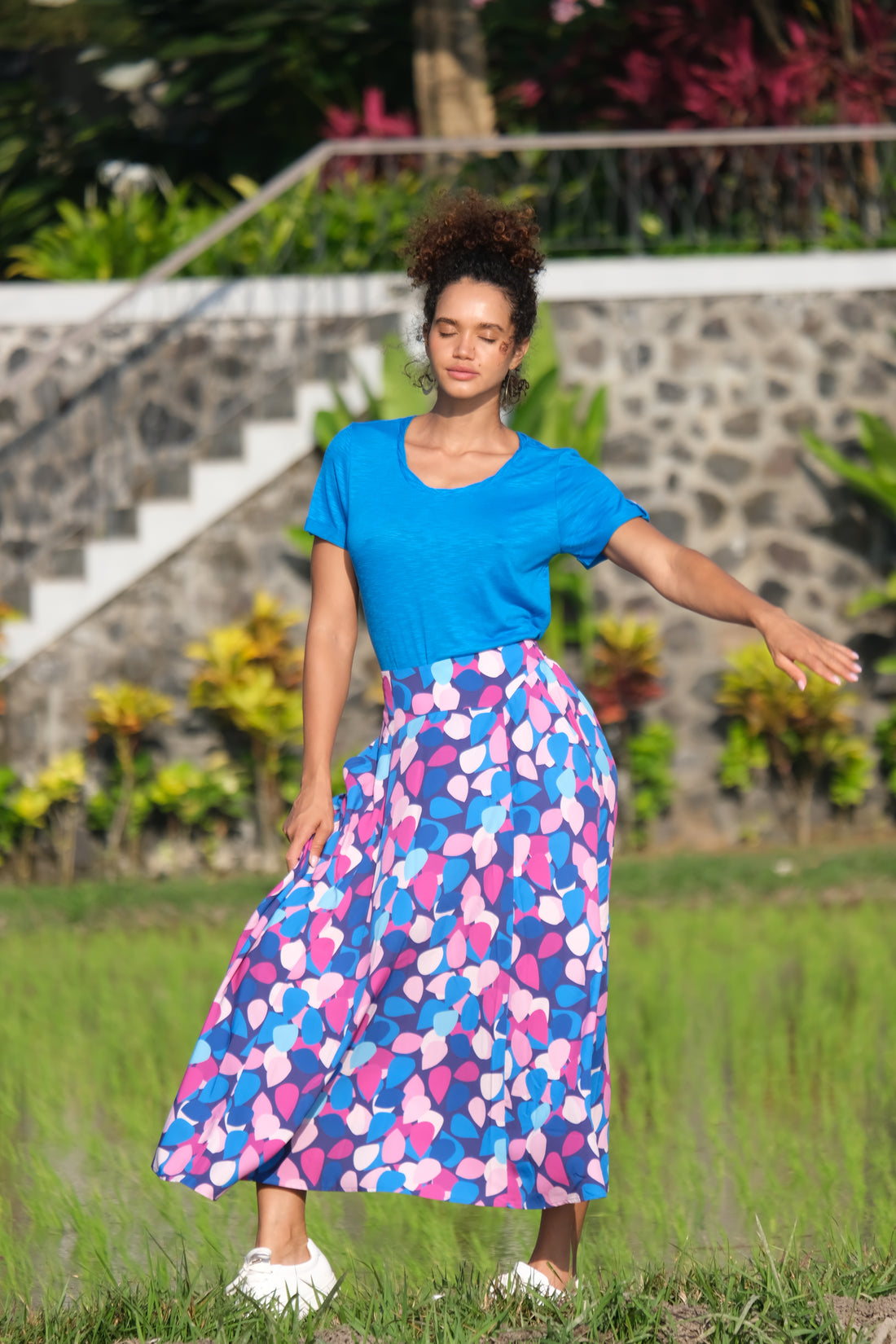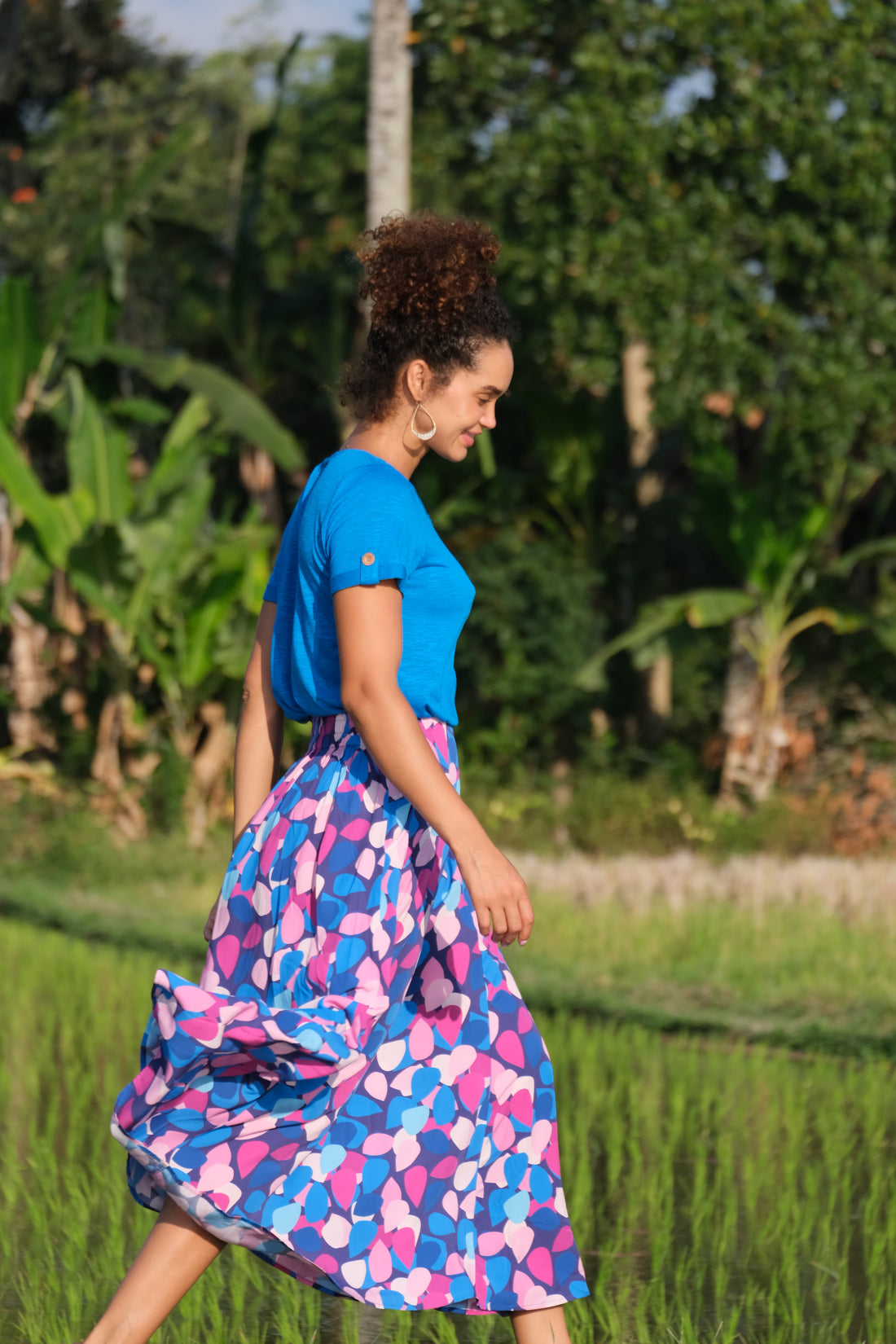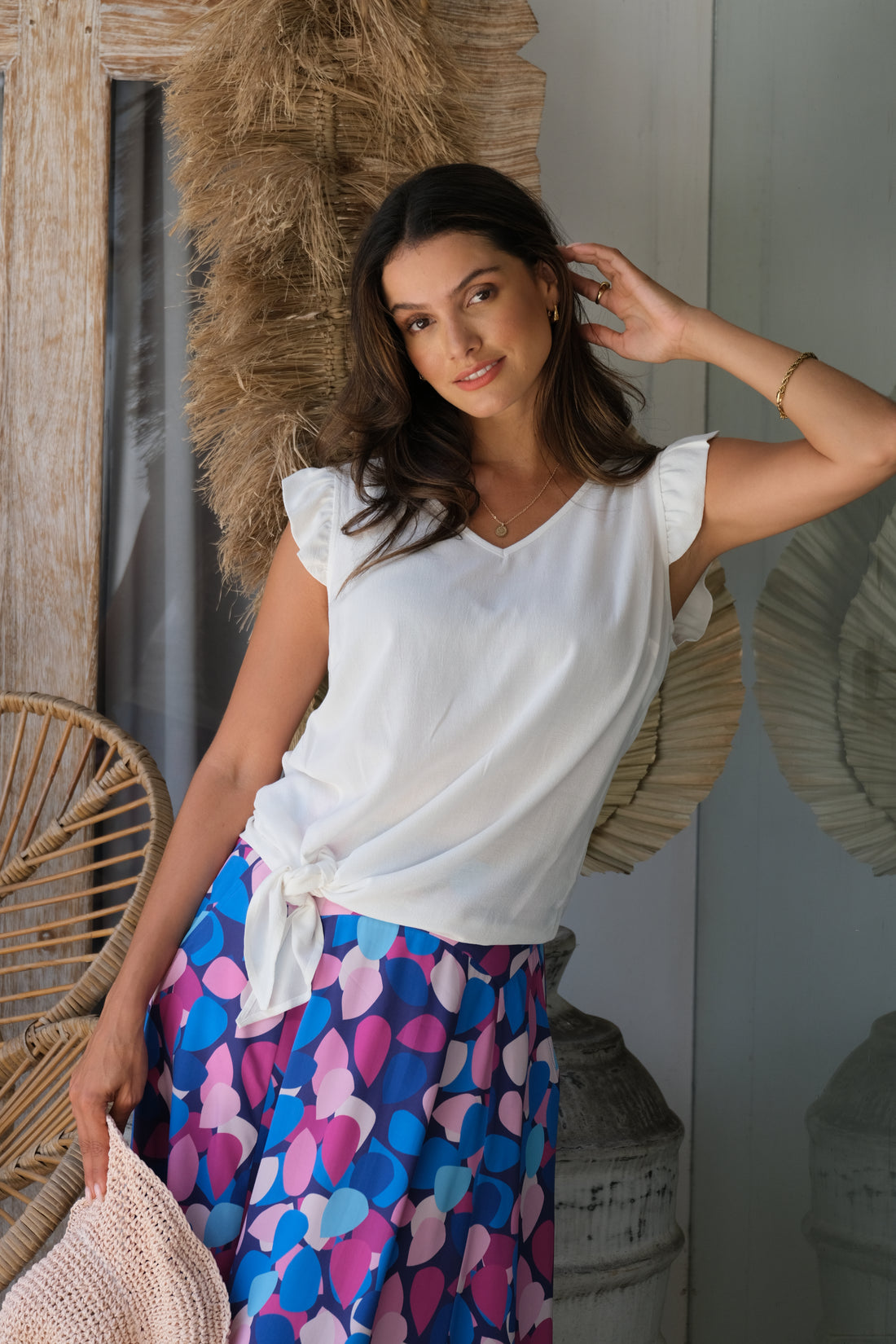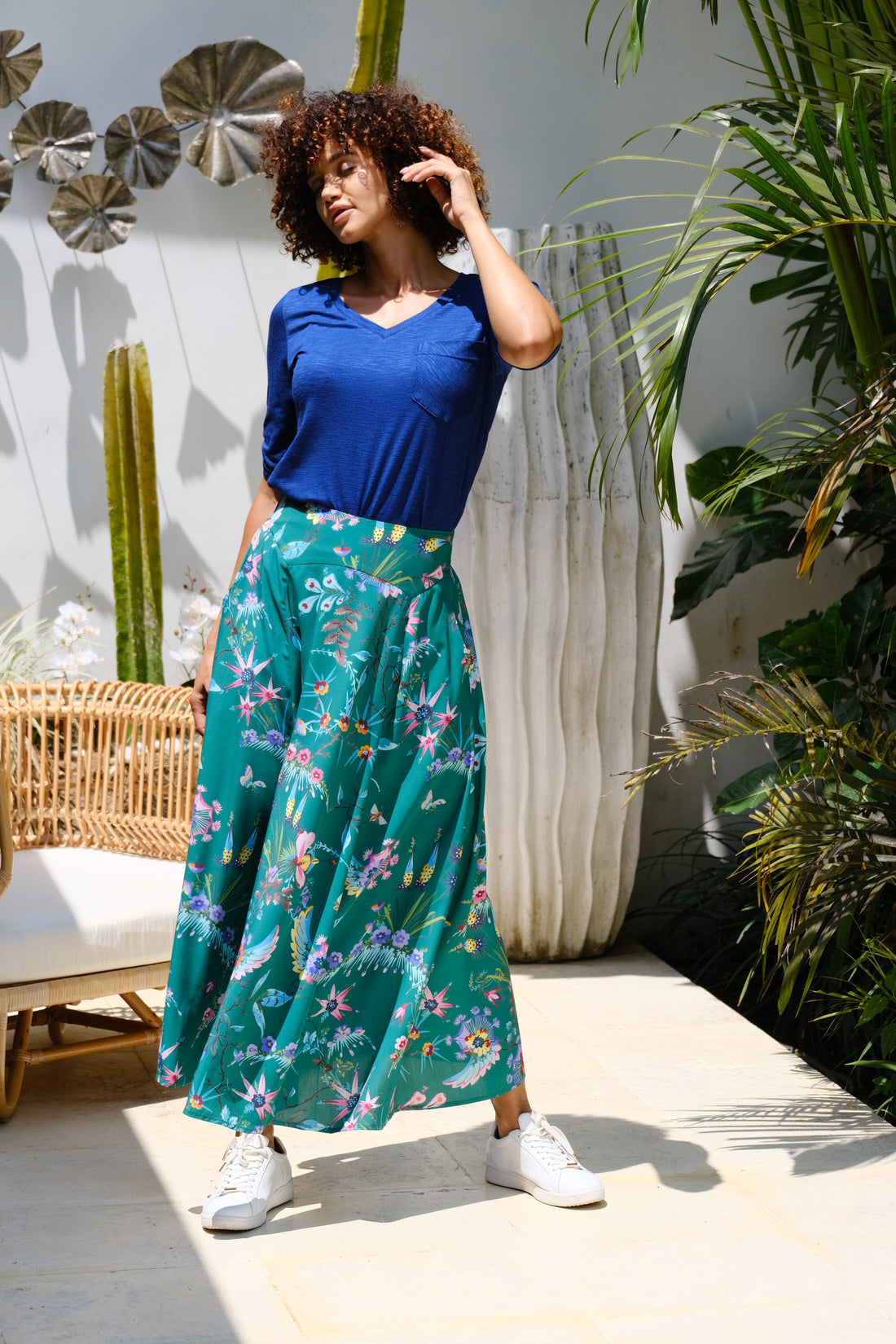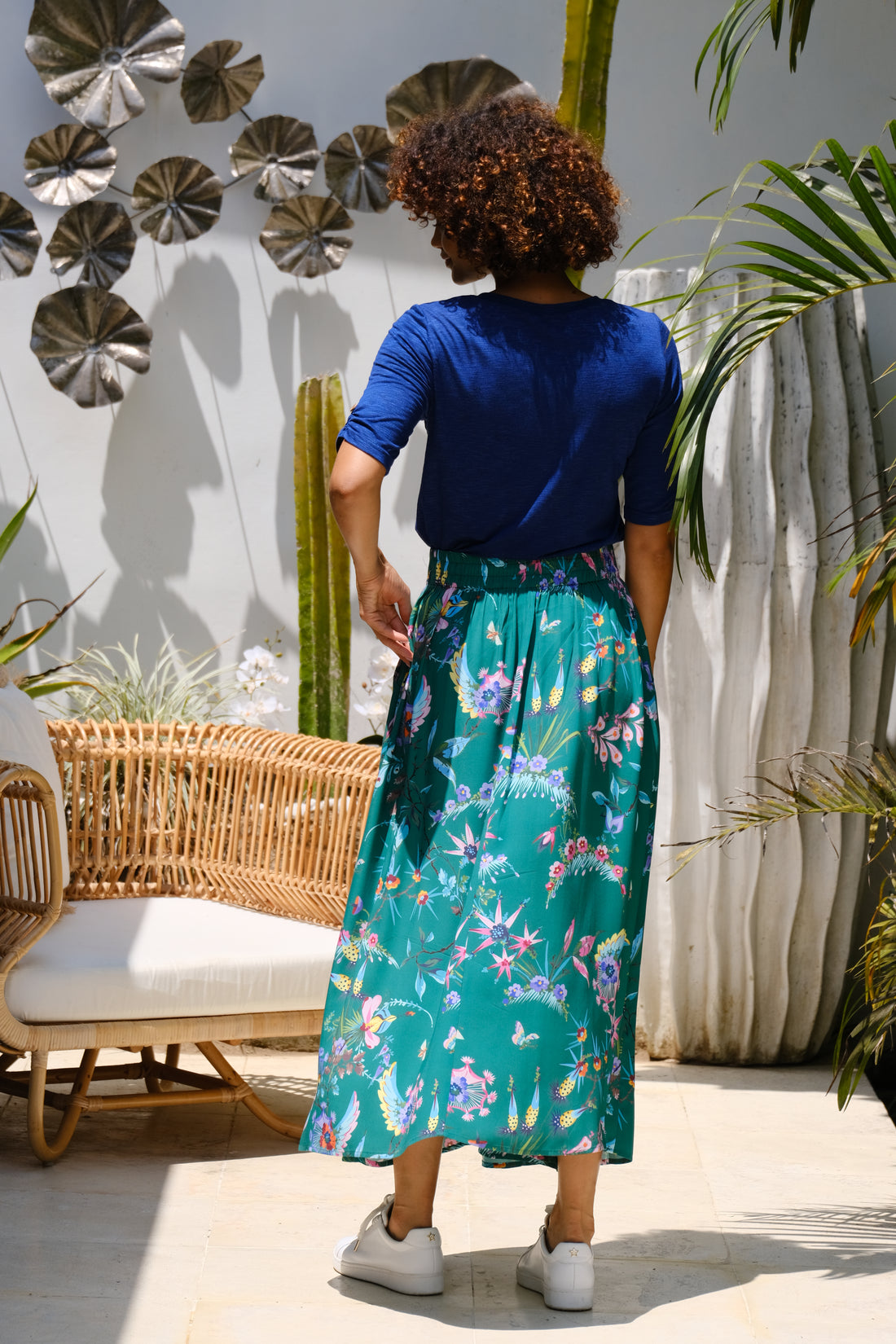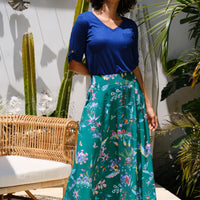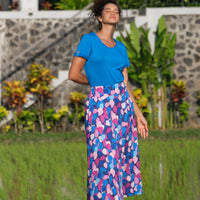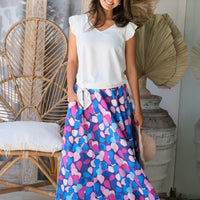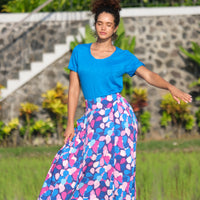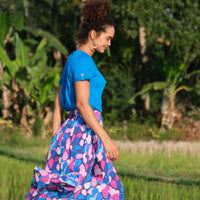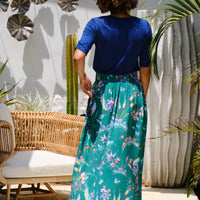 A elegant gored-style summer skirt, characterised by its flowing design, perfect for summer, offering a blend of style and comfort. Dress up with the Margo Heel or wear casually with the Cabarita Sneaker 
Product Details:

Elasticated waistband at back, easy 'pull up and go' skirt 
Front gored-style waistline with lots of swing in the skirt, creating the WOW factor!
Pockets, YAY!
Looks fabulous with the Over the Moon Tee, Let the Sunshine Tee or Juniper Twist Tee.

Models are 5'7, 174cm, wearing a size XS and S

Helen and Lucy meticulously selected each print, customising them to suit the collection, choosing each colour to delight!
This is the Longer version, the Shorter skirt is the Tropical

 Skirt
Fabric: 100% Organic Bamboo
Wash instructions: Cold gentle machine wash, inside out. Cold Rinse. Drip Dry in shade. Cool iron.
Why Organic Bamboo? It's super soft like silk, breathable, hyper allogenic and has antibacterial properties which are retained after washing multiple times. Bamboo is sustainable as it is the fastest growing plant in the world. It is naturally organic and eco-friendly, as it requires no pesticides or fertilisers and needs little water to grow. This fabric has been digitally printed which is a far more sustainable option since it uses less energy, produces less waste, and has a smaller carbon footprint overall.

Enjoy this fabulous summery skirt, it' oozes fun and chic! Made with Love from us to you!
Bettie Monroe - Go to Gorgeousness. Proudly NZ made x