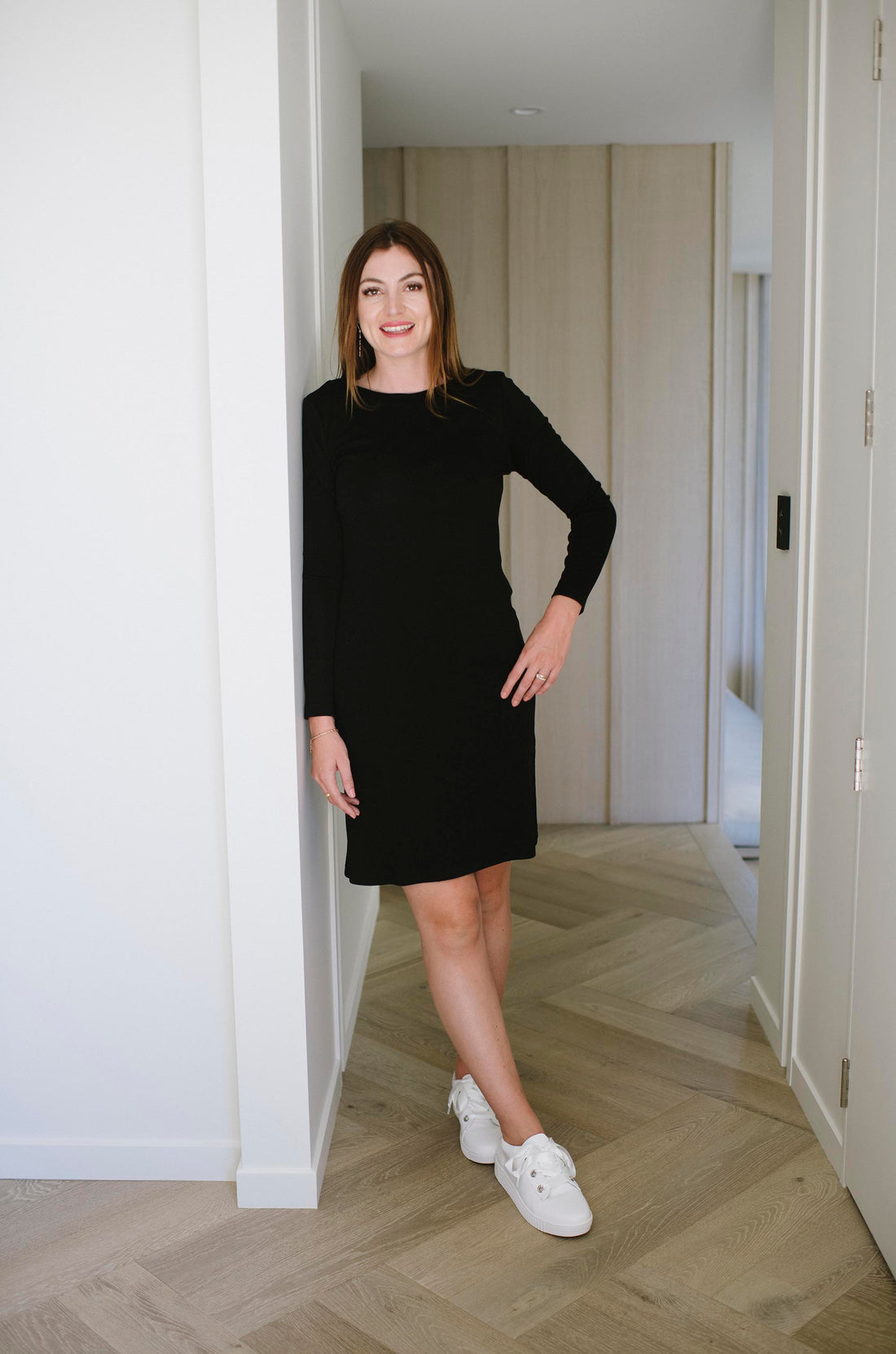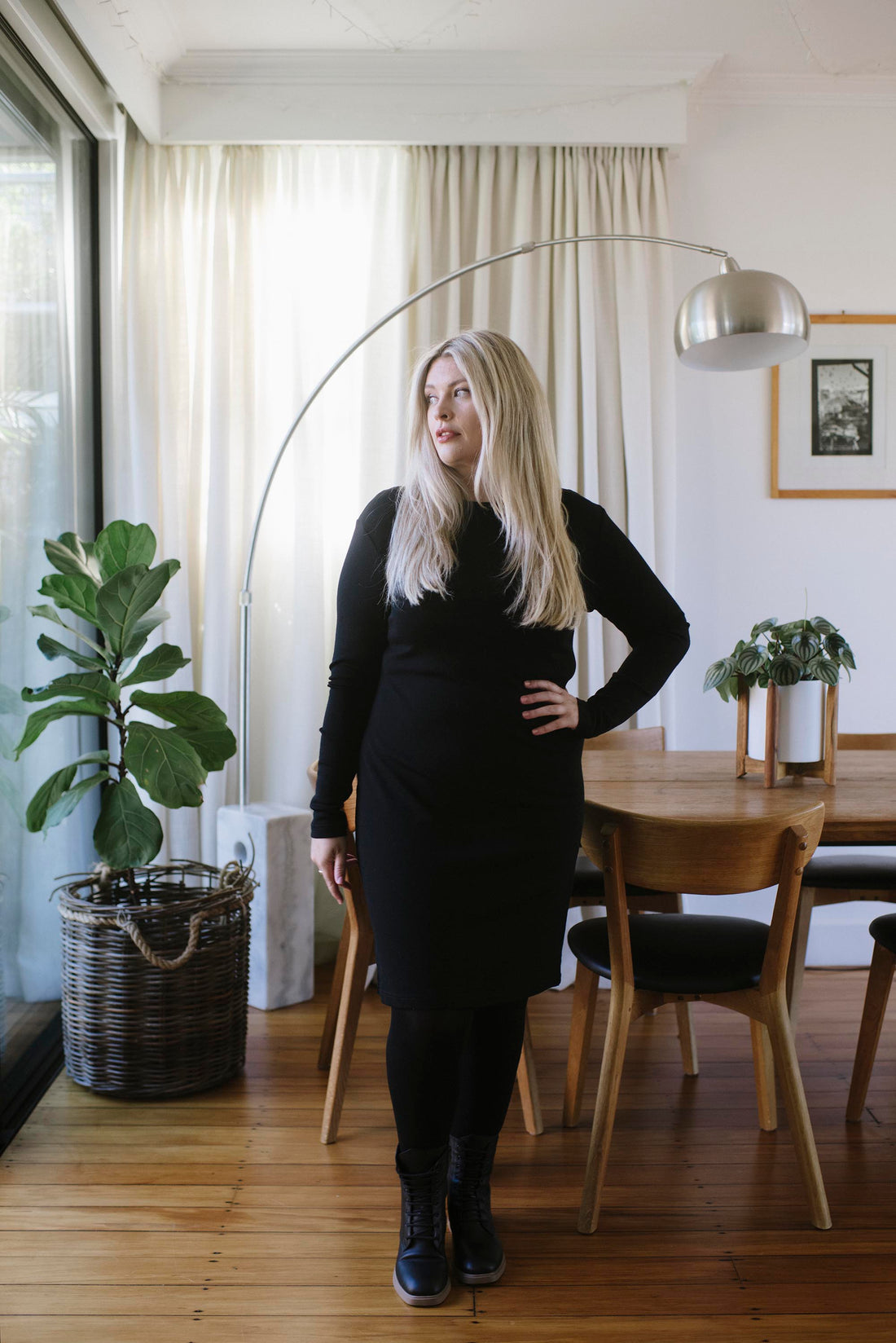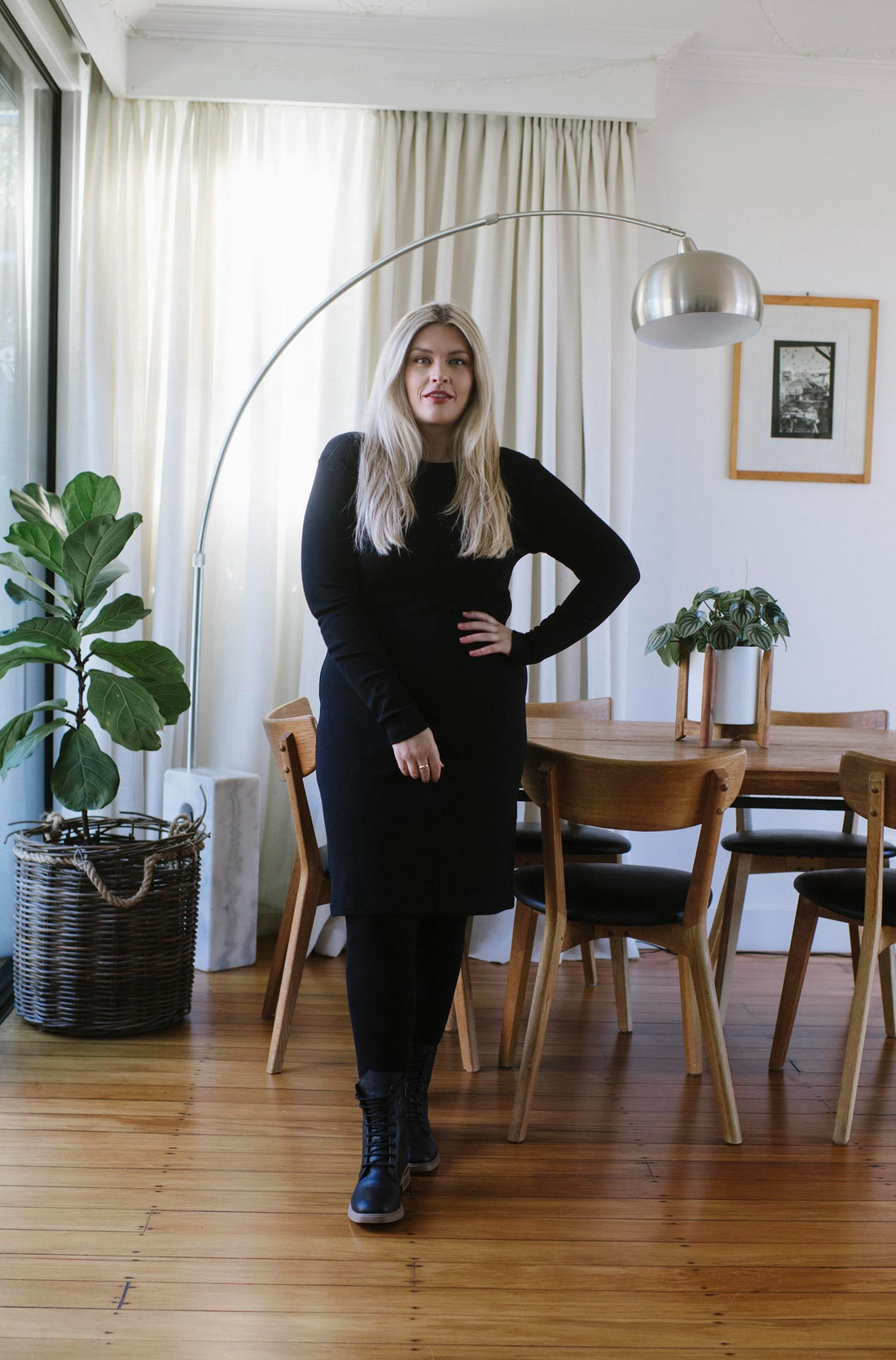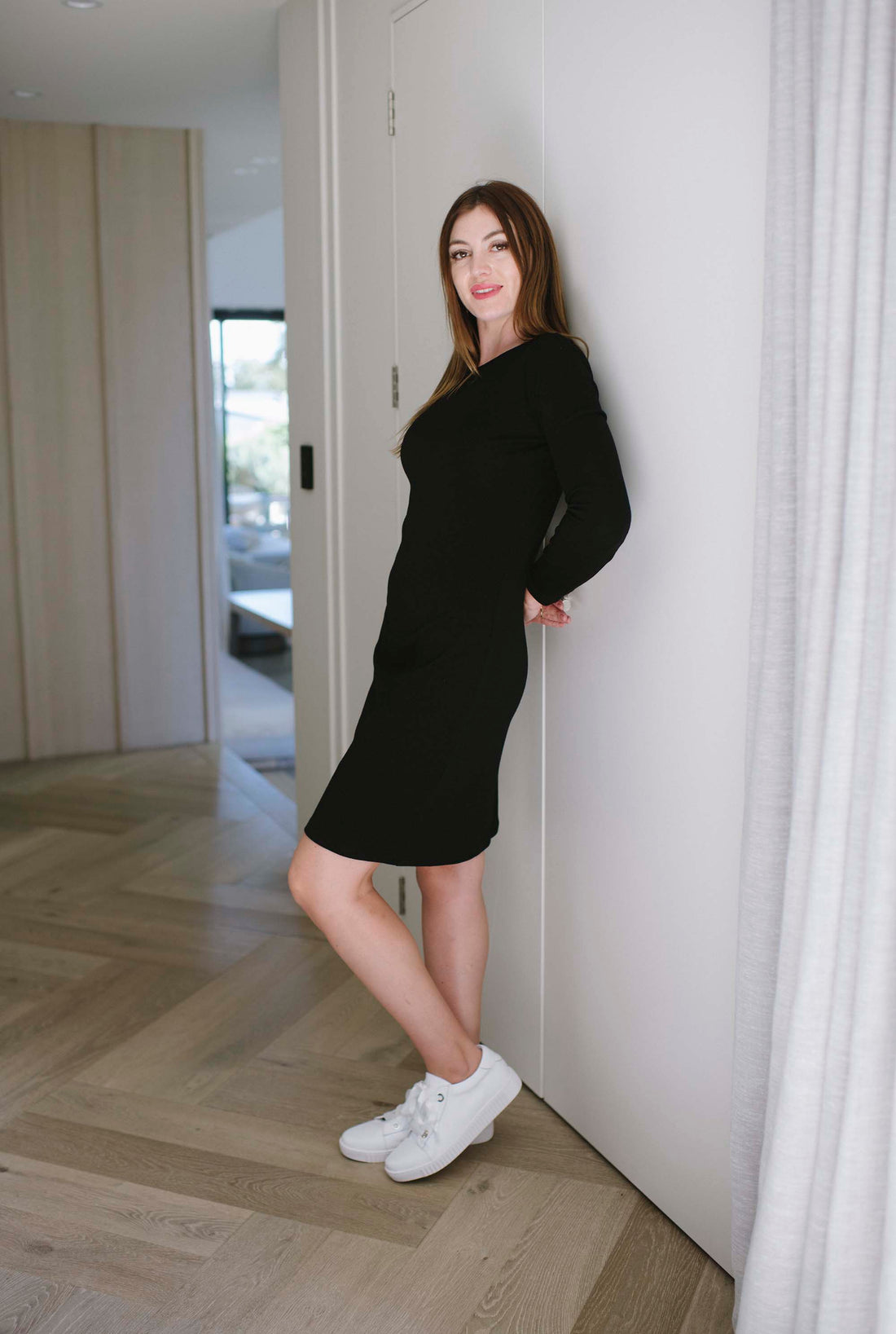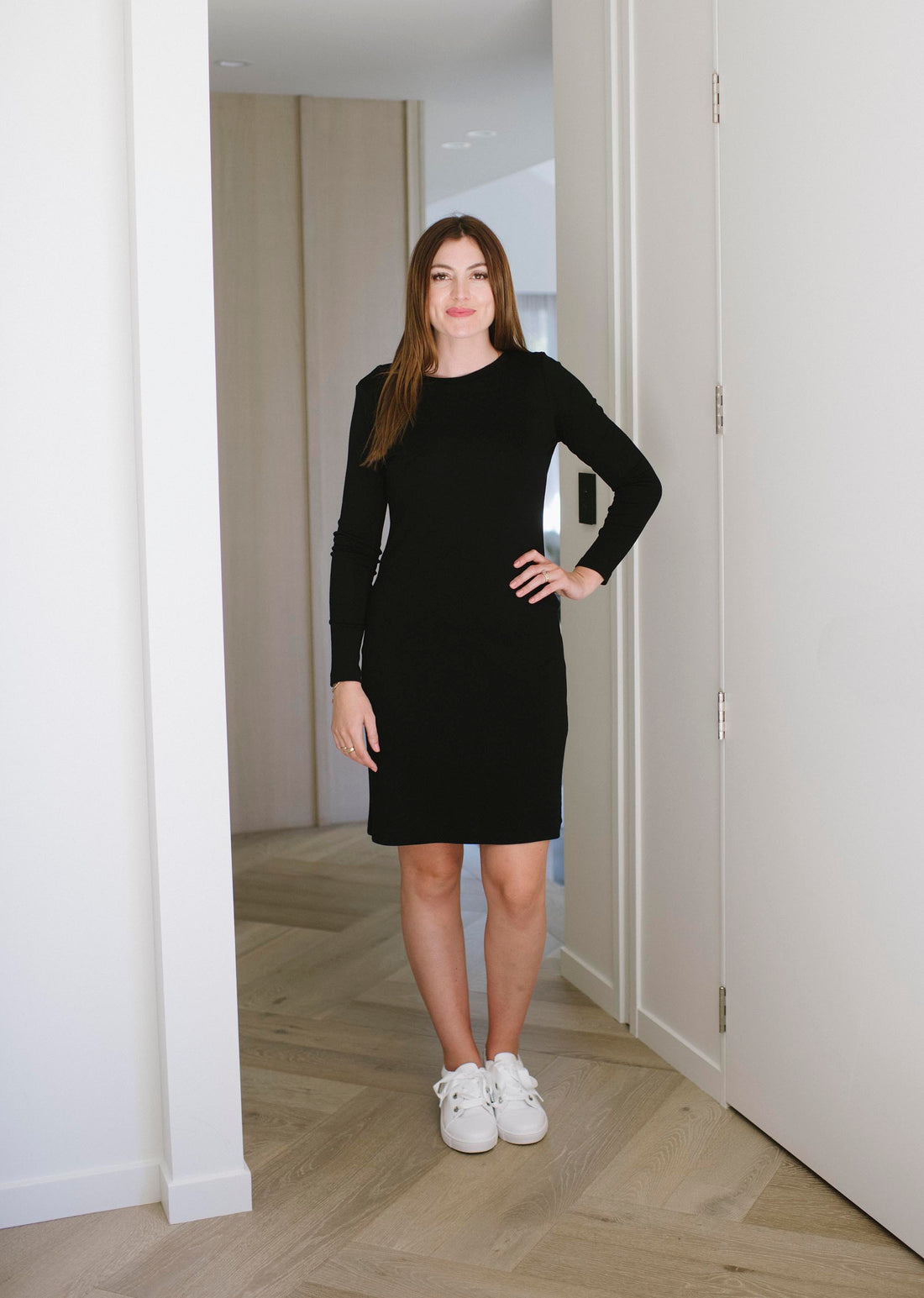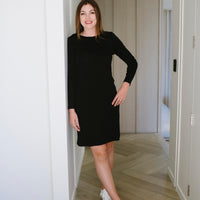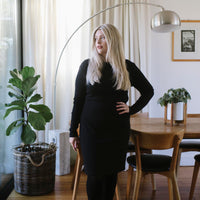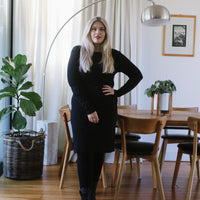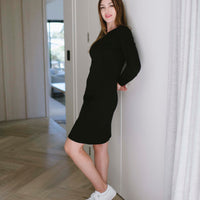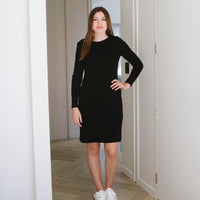 This merino slip dress is a must have for everyone's wardrobe. It's the perfect winter layering garment for under dresses or over pants. This amazing merino is Australian wool, it's the best quality, it's soft and comfortable to wear with the stretch component.
Product Detail: 
Medium weight fabric with rebound, so the fabric doesn't stretch out of shape
Flattering boatneck style
Long sleeves for warmth.  
Shaped and fitted, but not too tight
Straight hemline to fit nicely under any garment
Easy to care for, hang to dry and no ironing required
Suits all body shapes. Carmen is wearing a size S and Chloe is wearing a size L
Fabric Content: 95% Merino 5% Spandex 
Washing Instructions: Cold hand wash, do not bleach, do not wring, lie flat to dry, do not tumble dry, cool iron
Enjoy this fantastic winter staple, it's been made with love from us to you X
Bettie Monroe, Proudly New Zealand Made - Go to Gorgeousness
Still like but prefer other versions
The fabric is lovely and it is great to wear under clothes such as BM's wrap dresses to make them wearable in winter.
I have loved other versions of BM's merino slip dress, but this one has a different neckline that to me doesn't make sense for a slip dress. The neckline is too high so a lot of it can be seen under other clothes. I would have preferred a standard round neck or v neck. I should have paid more attention when I bought it, oops!