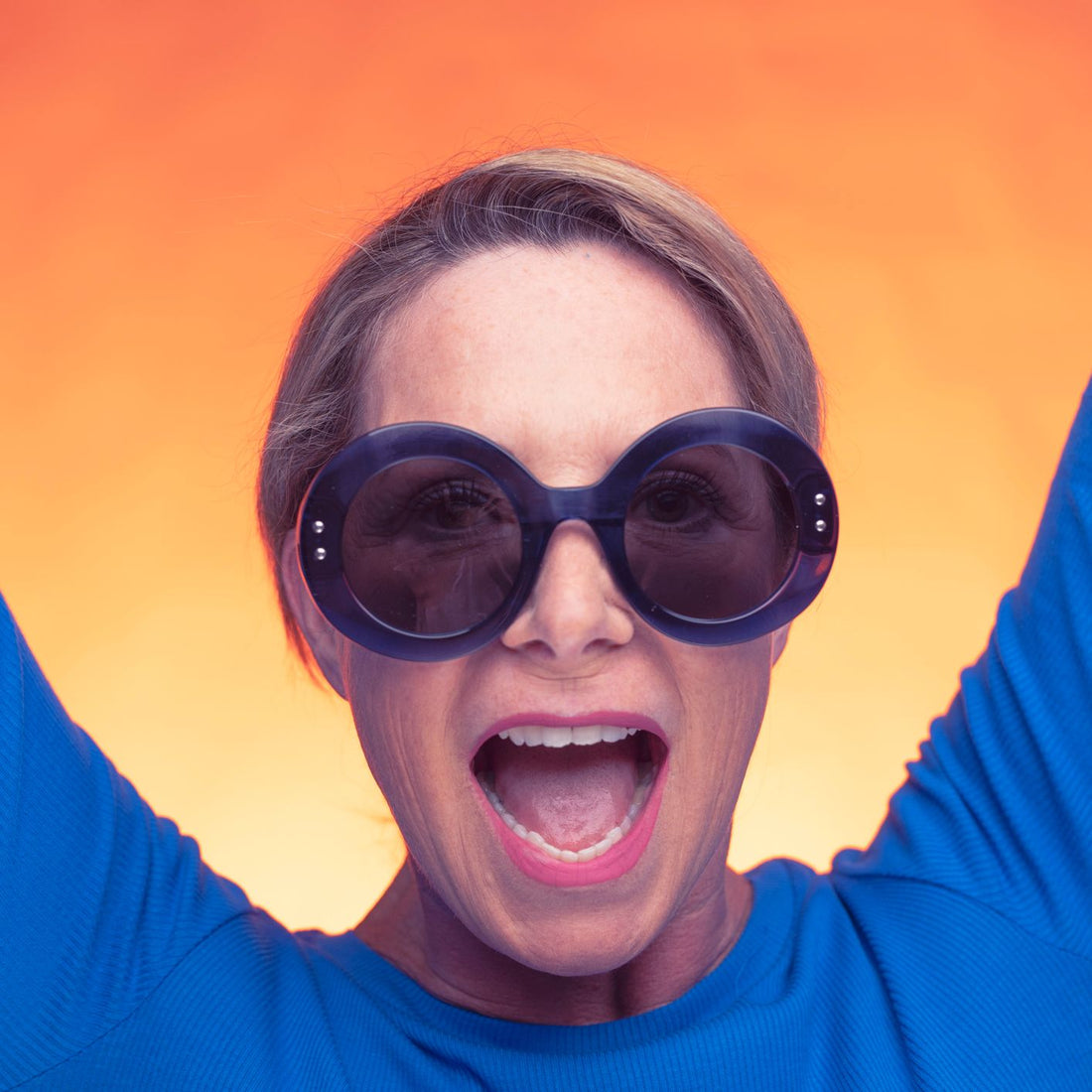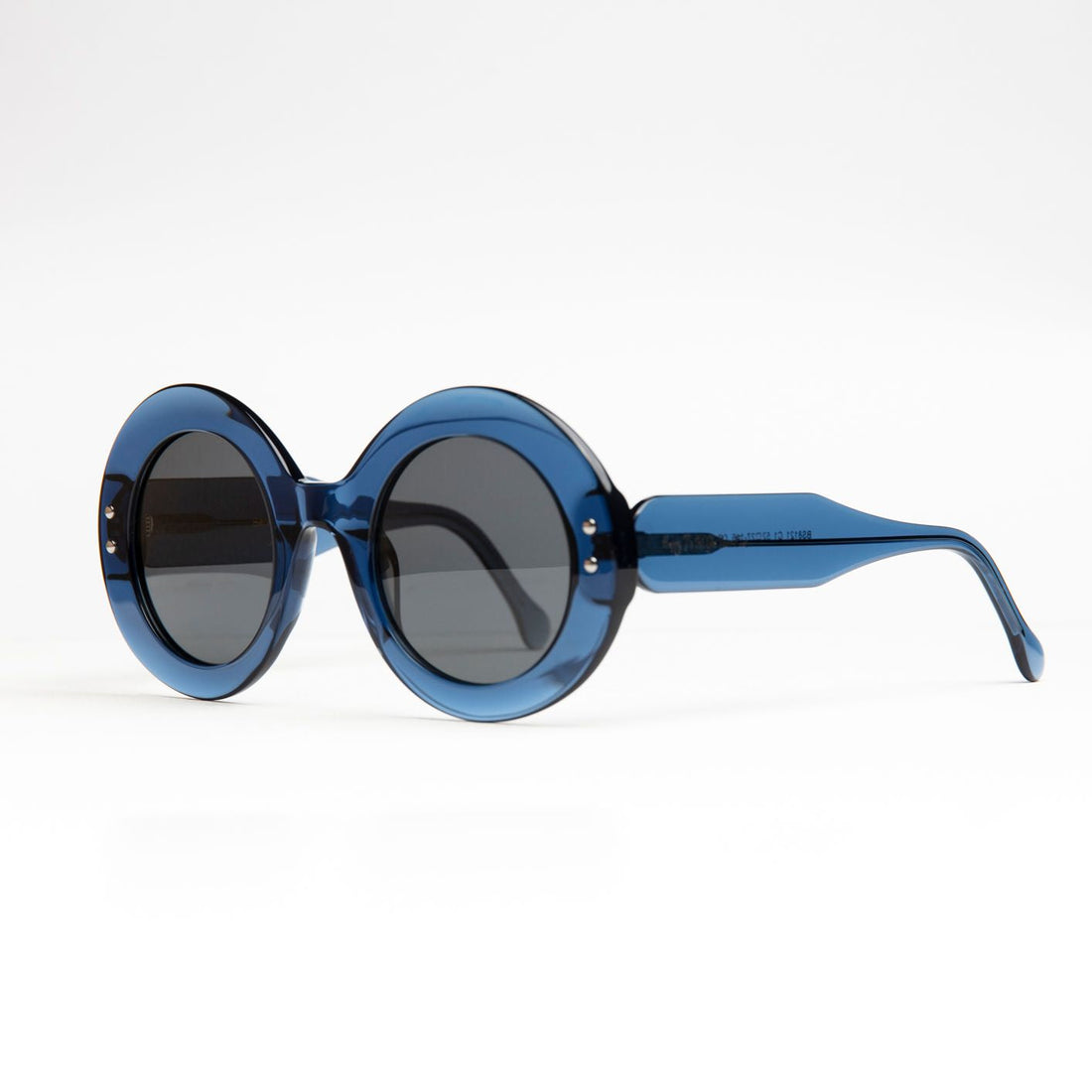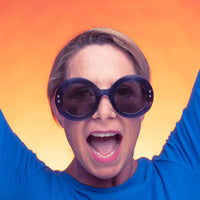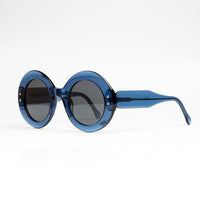 Happy To Sit On Your Face Betsey
Betsey boop boop, uppa come a whang dangling, star spangled spanner… tightening nuts since the bolt was loosened. Betsy knew, in Translucent Blue, tuned for the view. Googly eyed, I spy, said the spider to the fly, stuck in a web of enchantment, try as he may, he can't get away. Betsey spied her prey, undid the fly and engulfed him deep inside her. Betsey knows what's best. Betsey takes prime position. Grab these Happys and pounce.
The frame is suitable for an optical prescription.
Betsey has cobalt blue semi-translucent frames made with acetate, with silver studs on the front sides. The polarised grey mono lenses are 100% UVA and UVB-protected. Case included.
 Specifications 
Lens height 67mm 
Lens width 50.3mm 
Bridge width 28.3mm 
Frame width 150mm 
Temple length 137.5mm