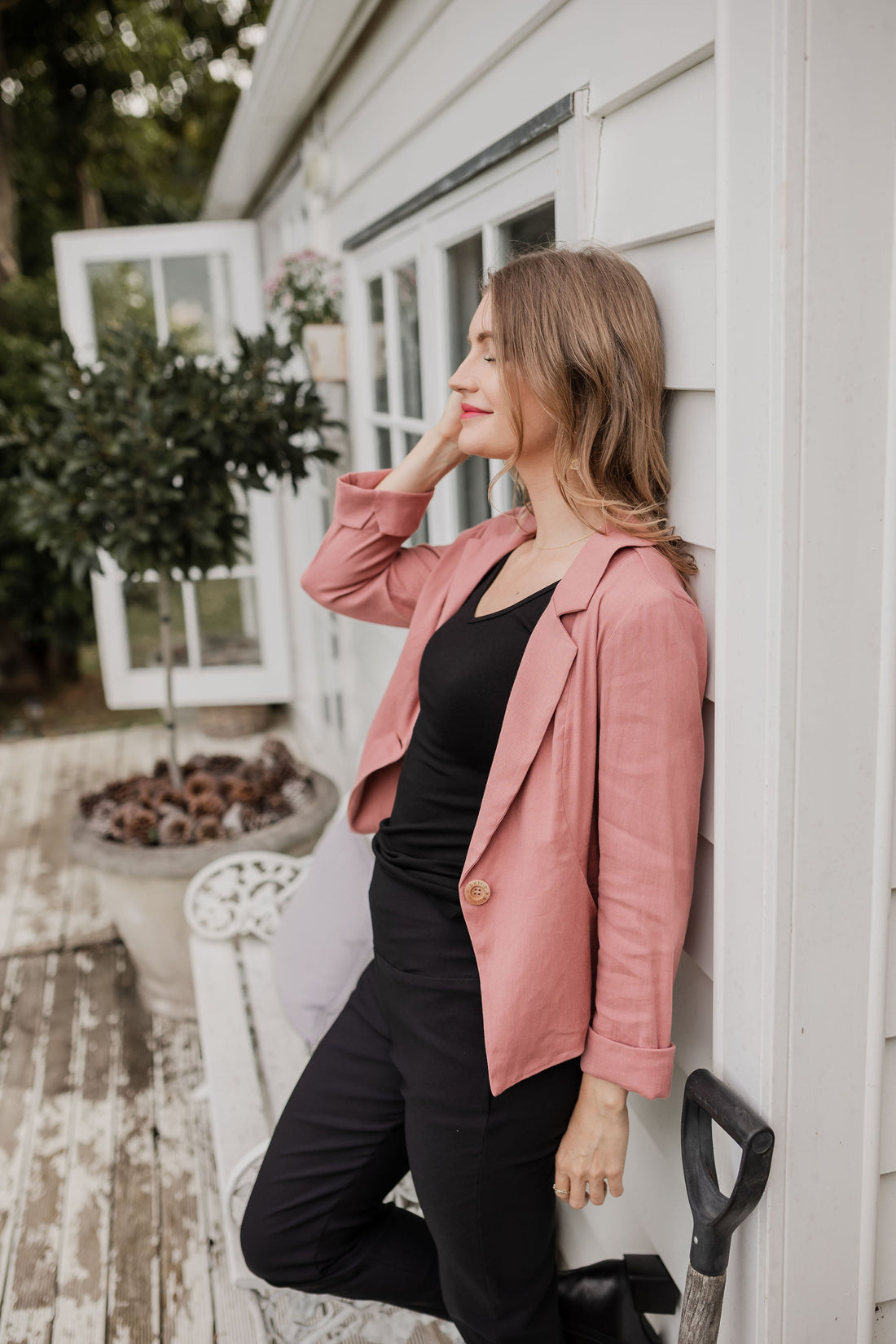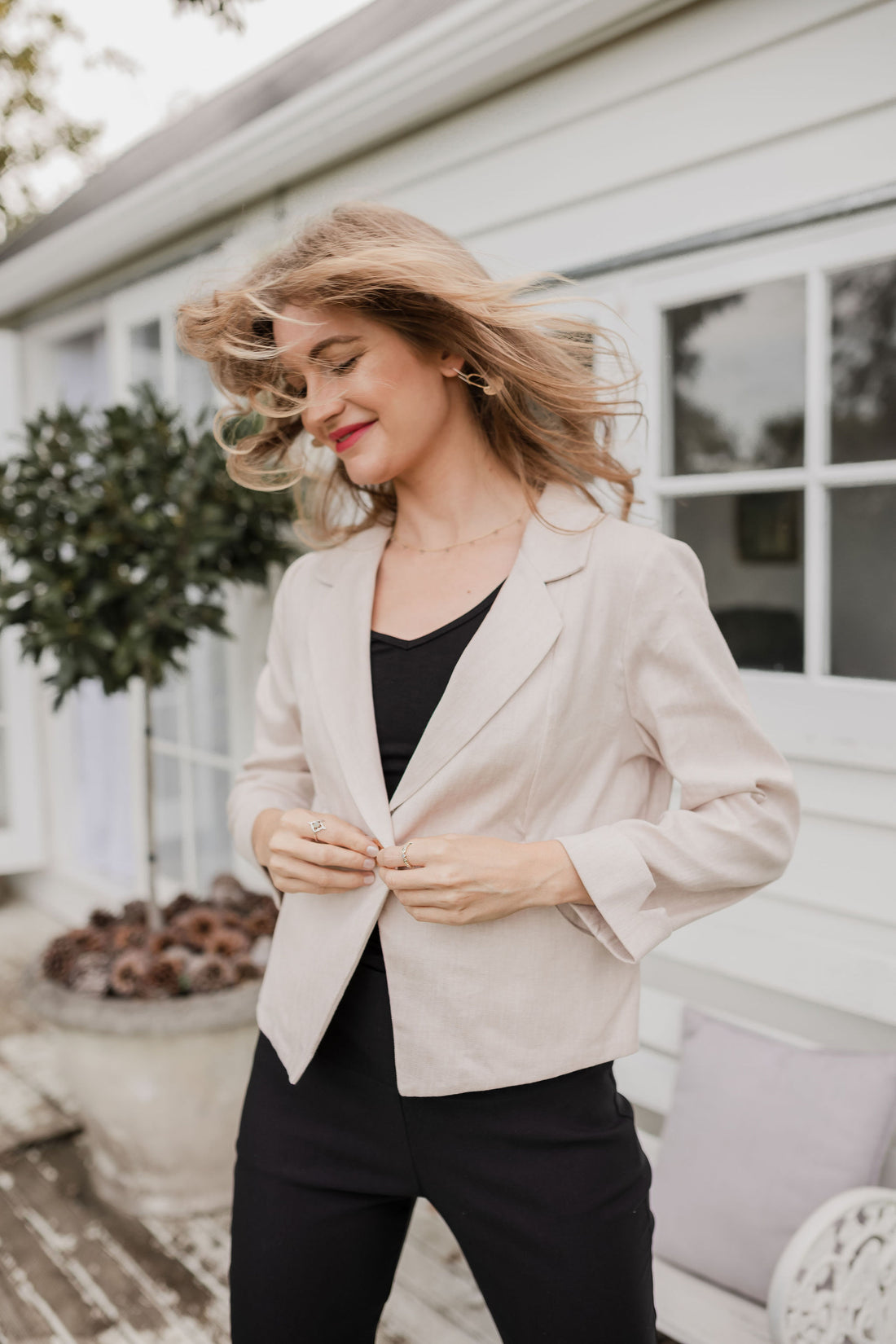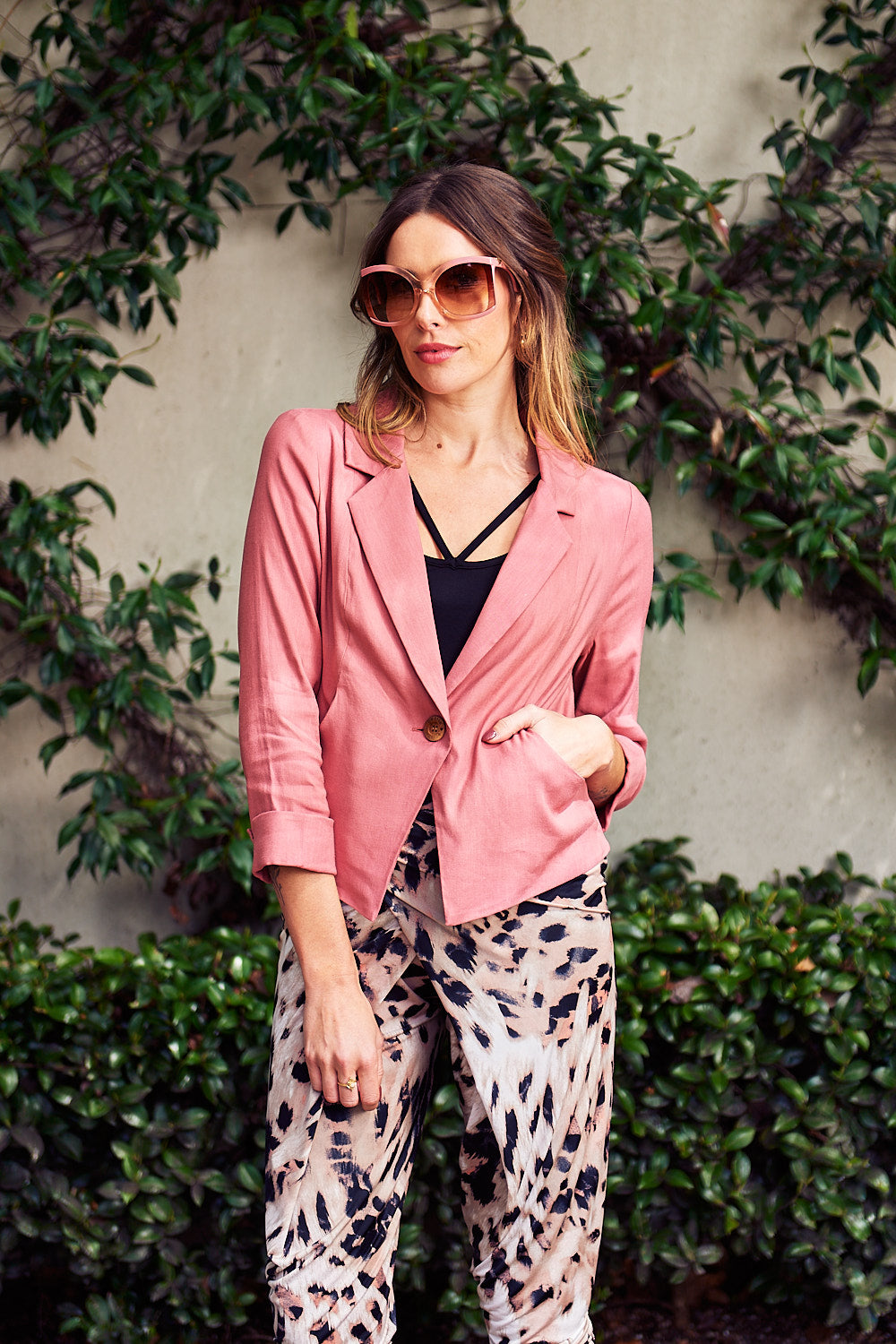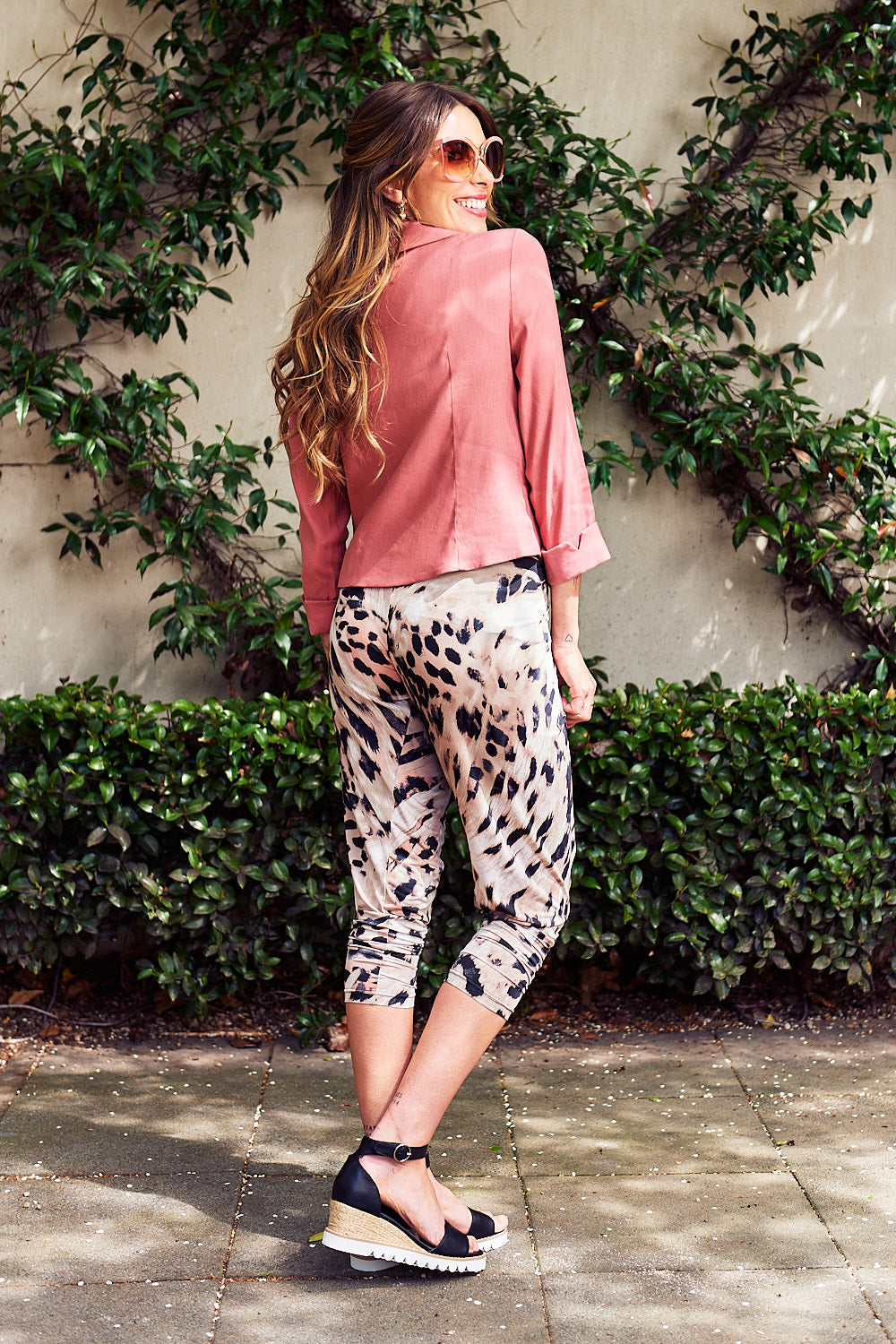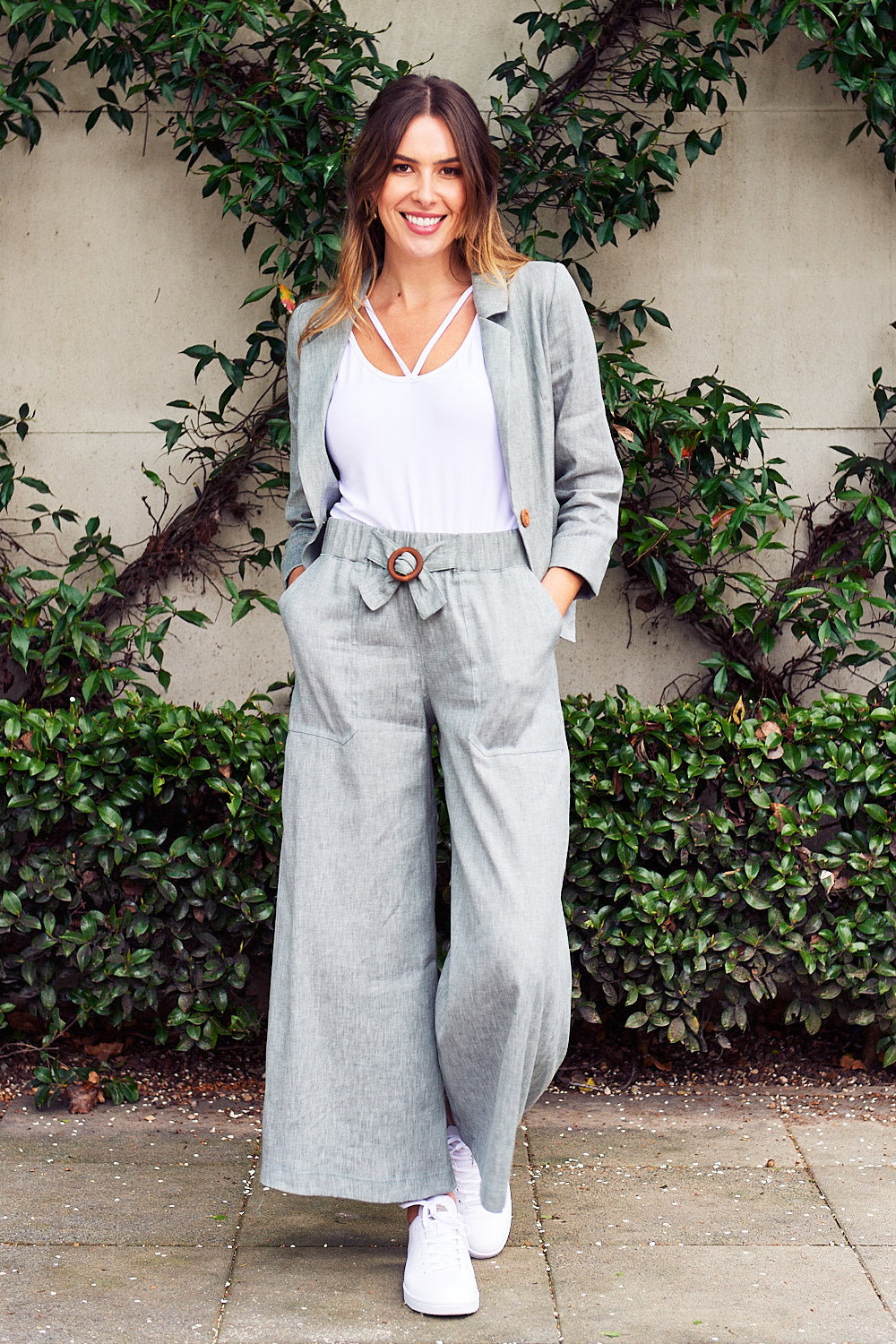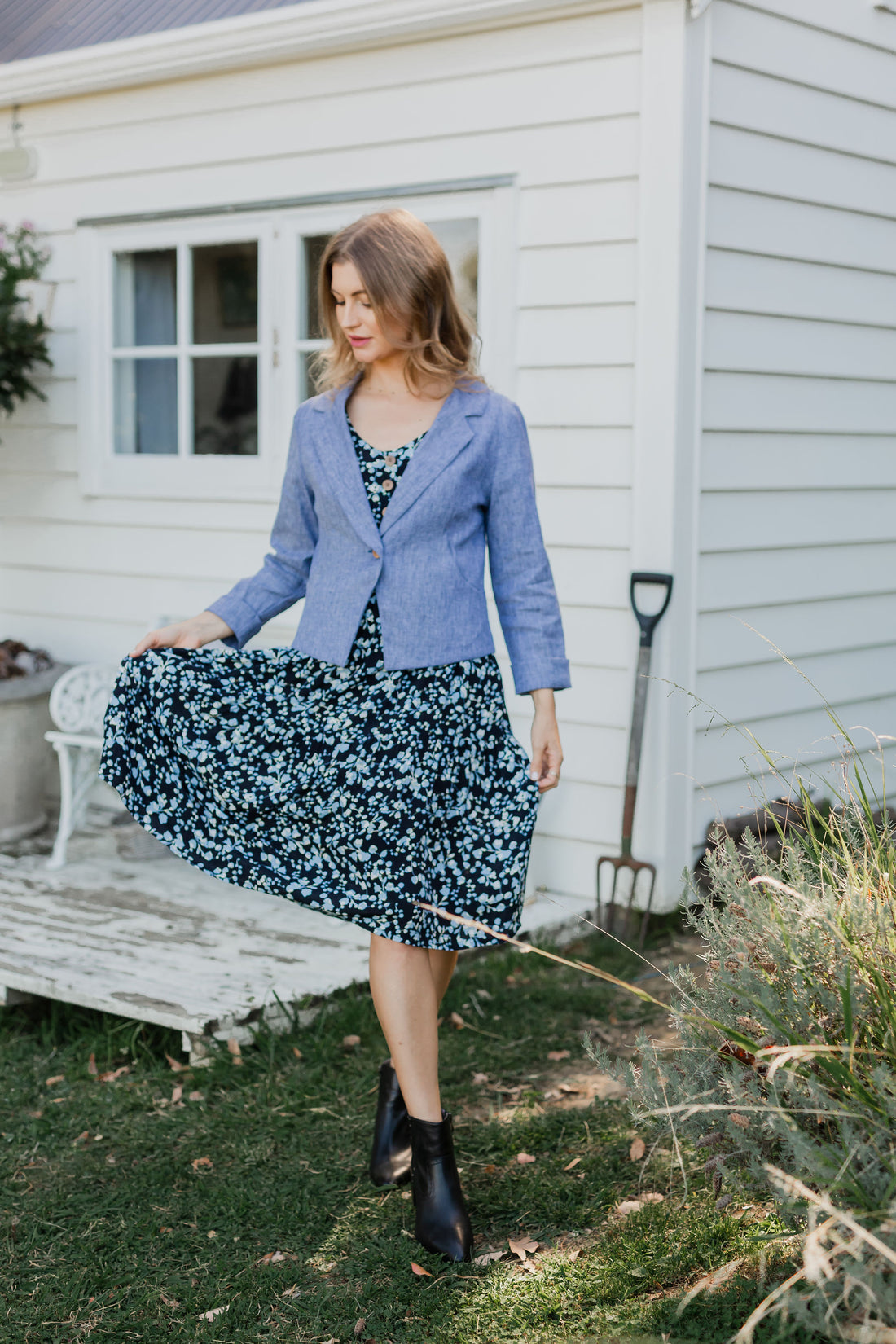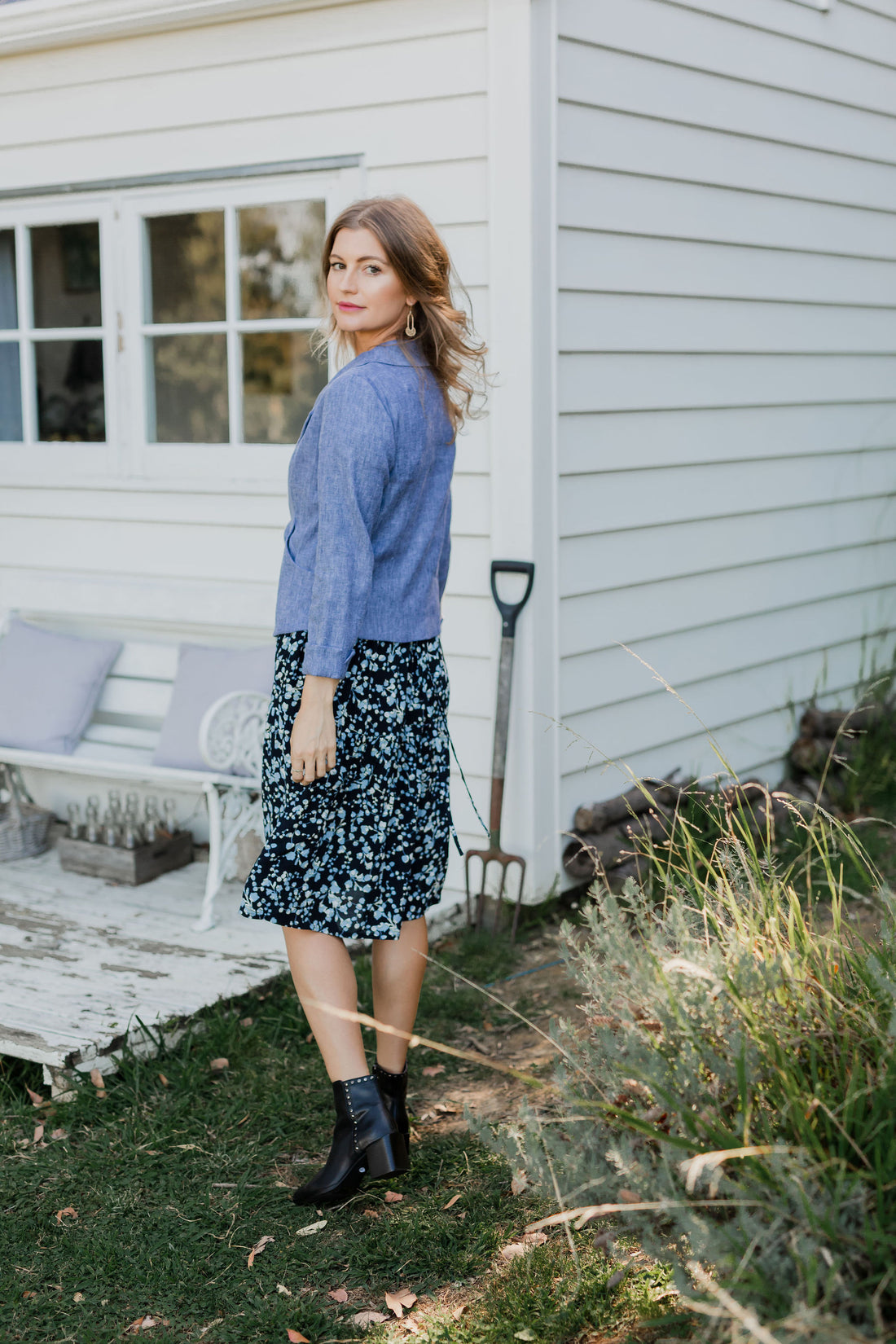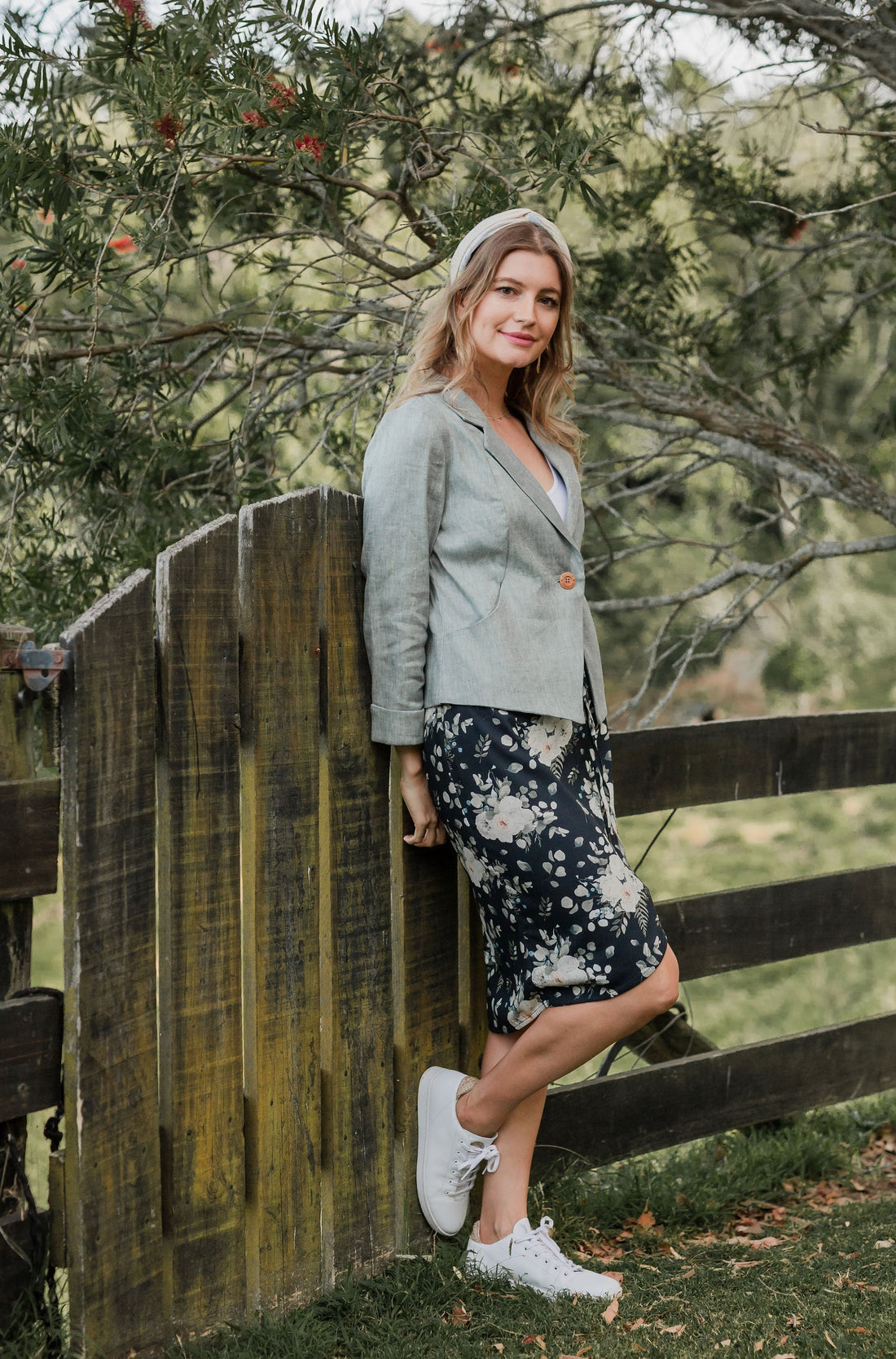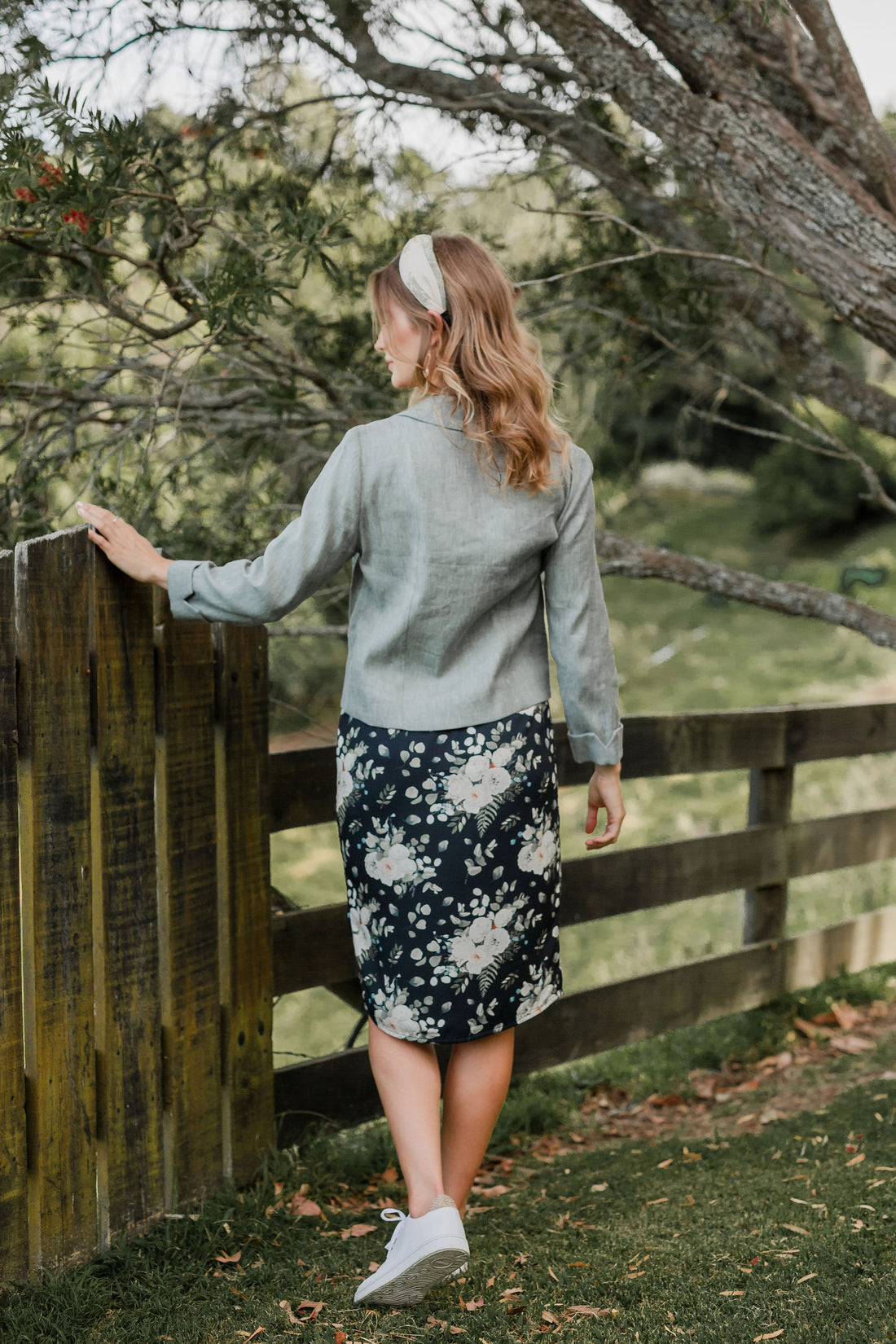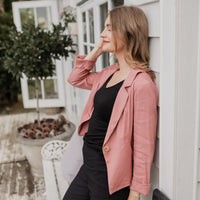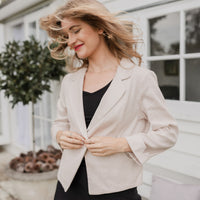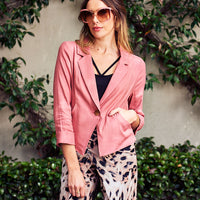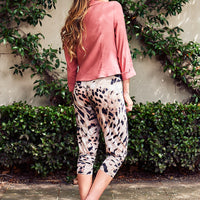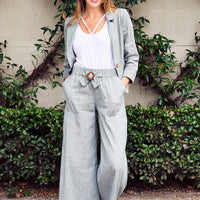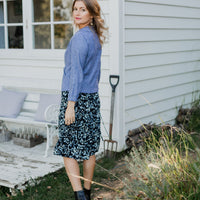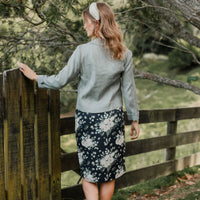 Beach Road Jacket - Select colours on sale only
Look and feel fantastic in this limited edition jacket.  With classic lines and details, pair with your favourite dress or pants, it's the perfect finishing touch to your outfit!

Product Details:
Fold back collar neckline
3/4 length sleeves, with fold back cuff and button detail
Great shaping at the bust and waist to give you a beautiful silhouette in the bodice
Pockets in front seem

One button to close
Fabric Content: Linen, viscose, Spandex. 

Washing Instructions:

Enjoy this gorgeous Jacket, it has been made with love from us to you x
Proudly New Zealand Made - Go to Gorgeousness! 
Love this jacket
I have this jacket in denim blue and sage. Its such a great trans seasonal jacket. light as its linen, and with the 3/4 sleeve. Goes great with jeans or with over a dress. Super versatile.
Beach Road Jacket
This is such a smart wee jacket and can be worn with so many things. Its light weight and breathes beautifully.